A Harlan Homecoming
People from all walks of life can trace their family beginnings back to mining communities like those found in Harlan County. That's where Founder Gill Holland finds his connection to Kentucky and Harlan County, starting all the way back in Lynch, Kentucky in the 1930s. The town of Lynch is in the eastern part of Harlan County, and back in the 1930s it had only been a town for a little more than a decade. Lynch was started by U.S. Steel as a company town to house workers for the coal mines. Named for the "Father of Mine Safety," Pennsylvanian Thomas Lynch, the community was considered a model coal camp for its quality health care, education, housing, wages, and recreation. Most of the coal mined in Lynch was shipped to Chicago steel mills, and it sure sent a lot! In the 1920s and 1930s, Lynch was home to the largest coal tipple in the world, and first fully electrified coal mine in the United States. In 1923, Lynch set the world record for coal production during a single shift at 12,820 tons!
But, before we get too deep into Gill's family history in Lynch and the special trip his father took there last week, here are a few updates on the brewery!
New Wood, New Life
A gentleman stopped Founder Geoff Marietta the other day in downtown Harlan. He told Geoff just how happy he was to see new lumber being unloaded into the building. To him, that meant the building had a new life, that someone cared enough to keep it standing maybe for another 100 years. Well, our hardworking Harlan crew is still at it! If you remember from the last update, we need to replace all the rotted wood on the first, second, and third floors of the building. Then, we can put a new roof on the building and begin installing the electric, plumbing, and HVAC. As you can see from the below pictures, we are making great progress and all the rotted wood should be replaced in the next three weeks.

We owe a big thanks to Mark Bushnell and the folks at Kentucky Mine Supply for supplying us with the best plywood subflooring in the world at a price nobody can beat. For those subflooring aficionados out there, that is AdvanTech brand, which is pretty much waterproof (not that we want to test it!).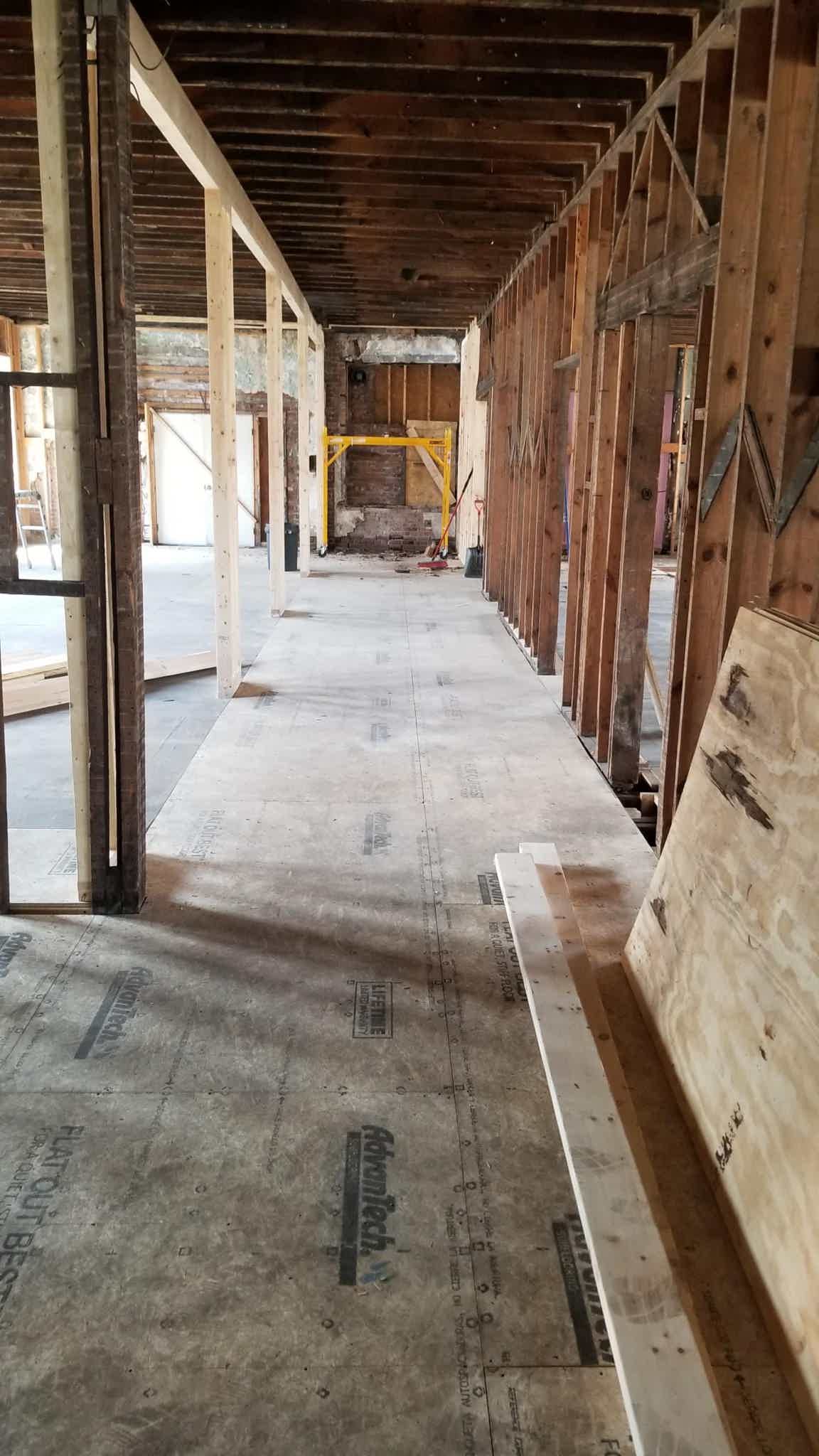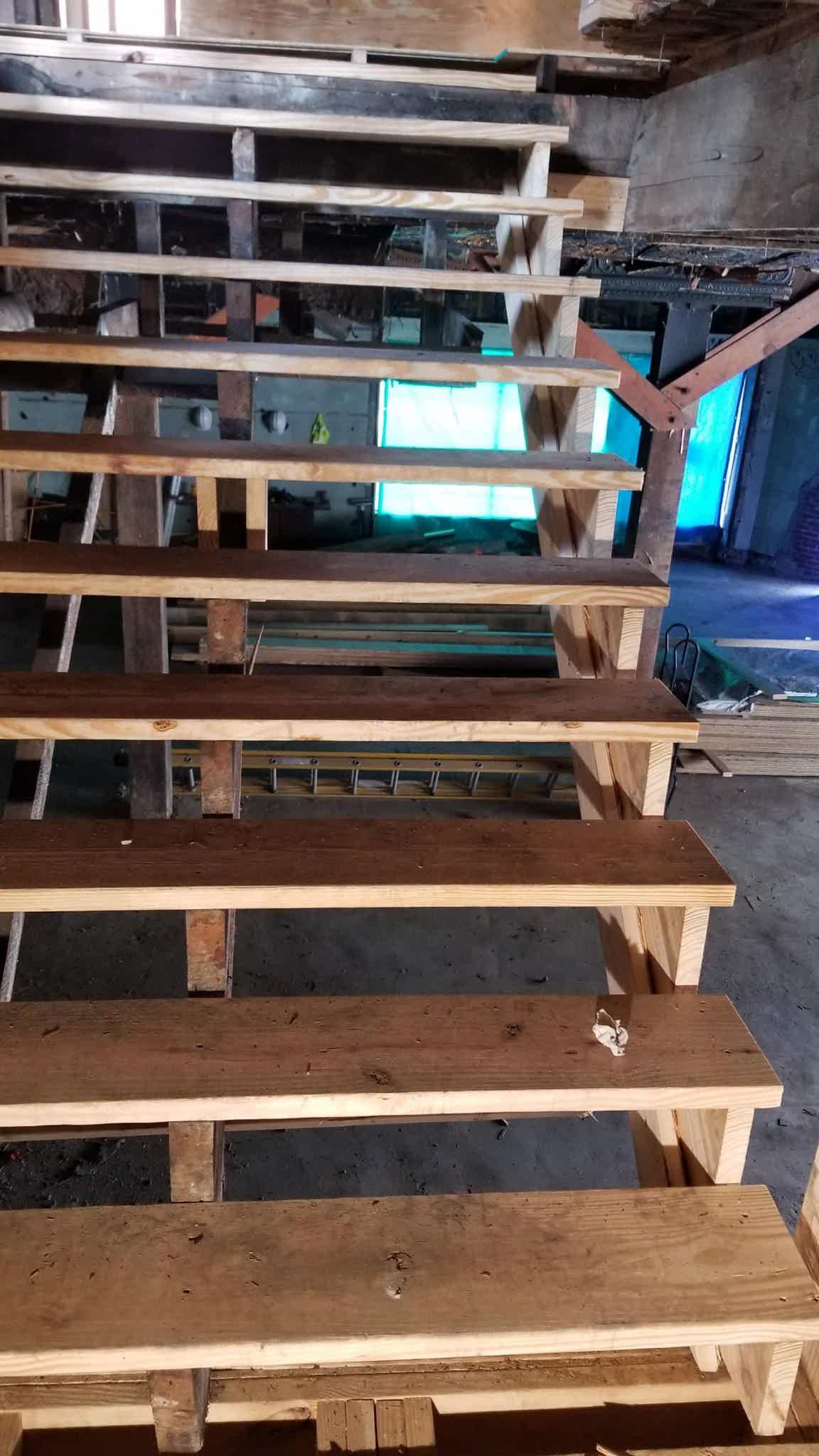 A Harlan County Homecoming
Now, back to our story about Gill's roots in Harlan County. If you've been following our campaign, you'll know that Gill's father was born in Lynch, Kentucky. The crazy thing is that his father hadn't been back to Lynch for nearly 80 years, that is until just last week!
It all started back in the 1930s as Gill's grandfather, Dr. John Holland, was finishing medical school in Memphis. Dr. John Holland had grown up in Chicago and Miami when the latter was just a mid-sized town of 5,000. He went off to medical school against his parent's wishes. They had wanted him to find a more respectable profession like being a lawyer. (Oh, how the times have changed!). But, he left anyway, not knowing exactly how he was going to support himself. When Dr. John Holland graduated from medical school he had huge debts to pay off. A representative from U.S. Steel told him about opportunities available in Lynch, Kentucky as a coal company doctor. He didn't know where Lynch was but he did know it wasn't too far from Memphis. Plus, there was the promise of a salary more than Dr. John Holland could imagine. So, off he went to Lynch with his wife who he had met in medical school.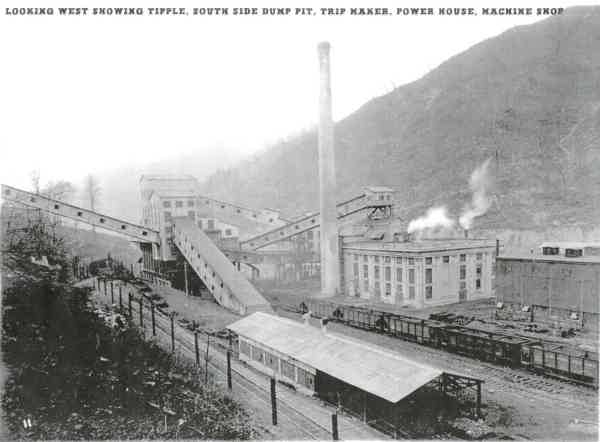 It was there on October 15th, 1936 that Gill Holland, Sr. was born (who also happens to be Gill's father, if you didn't make that connection). In a twist of fate, Dr. John Holland's father also joined the family in Lynch. The man who once criticized his son's decision to go into medicine had lost everything in the Great Depression and started living with his gainfully employed son. Sadly, Dr. John Holland's father (Gill's Great Grandfather) died in Lynch on July 16th, 1937 just as Europe was gearing up for war.
Dr. John Holland practiced medicine for the coal company for several years and raised his young family, including Gill's father. Then, World War II came and Dr. John Holland left to serve, eventually resettling in the mountains of Virginia. As an aside, if anyone remembers Dr. John Holland, please drop a comment or let us know!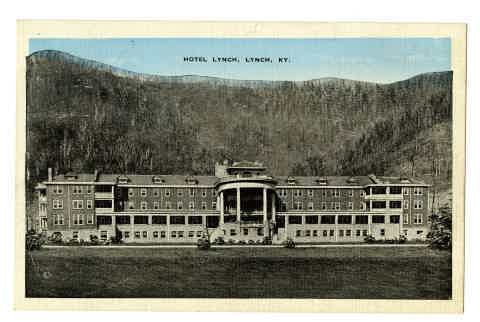 Over the years, Gill Holland, Sr. grew up, went to college, and eventually found himself as a doctor as well, but one with a PhD who studies English and American literature of the 19th and 20th centuries! Dr. Gill Holland Sr. settled in Davidson, North Carolina just about a five hour drive from Harlan County. Although he traveled across the world for his research, Dr. Gill Holland Sr. had not been back to Lynch for over 80 years! Gill drove his father and mother over the top of Black Mountain to land in Lynch on Wednesday, March 31, 2021. Here's a picture of Gill, his father, and Geoff in front of Lamp House Coffee. Behind them is the old Lynch bathhouse. This was the first time Gill's father had been back to Lynch since leaving just as World War II started. How amazing is that this is a part of Harlan County Beer Company's founding story!?!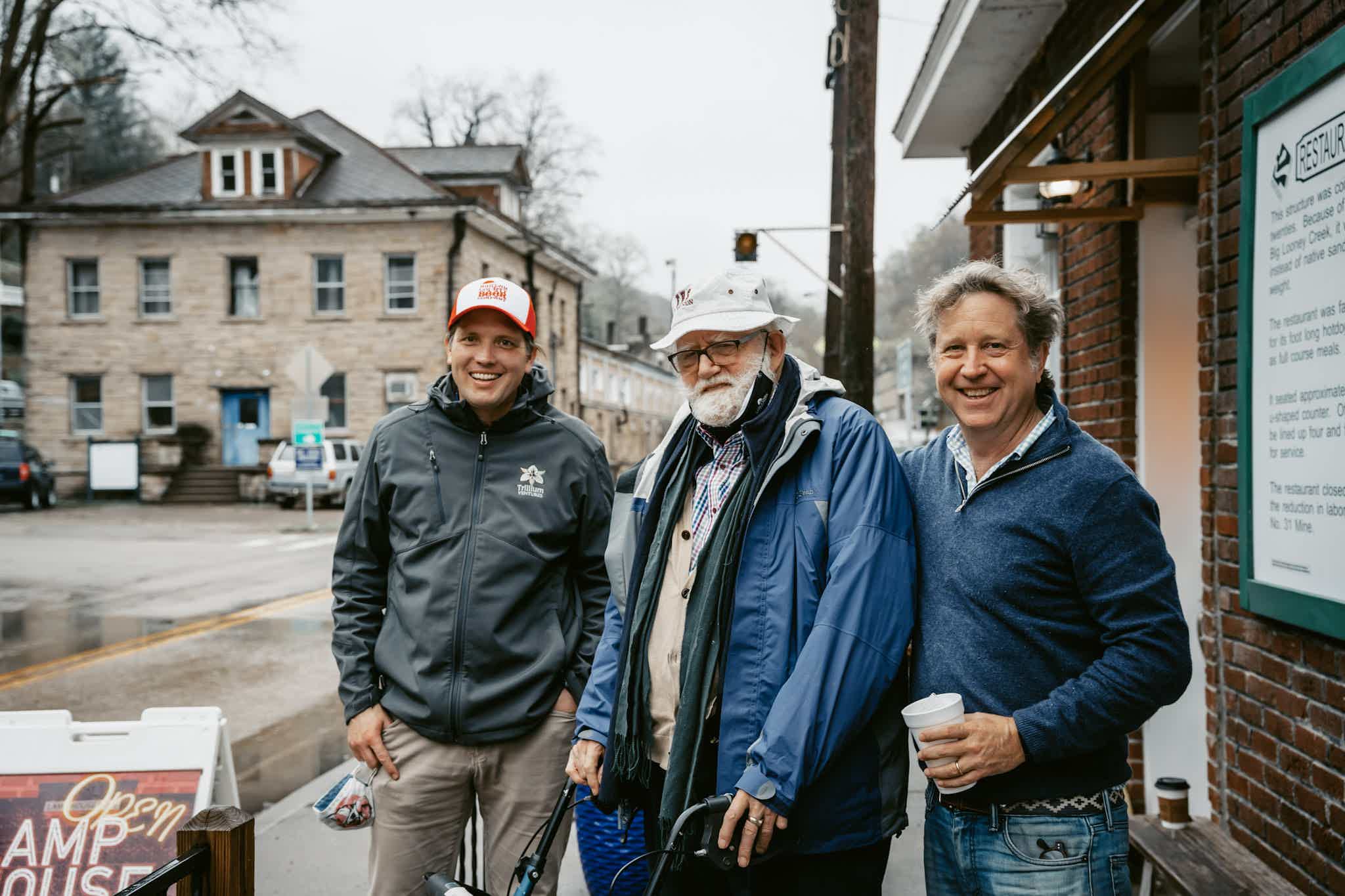 Picking Up Steam

Our campaign continues to pick up traction and we are now at more than 240 people who have invested over $175,000! Thank you to our investors! And thank you to the Lexington Herald for their wonderful article on the Harlan County Beer Company. Reporter Liz Moomey did an outstanding job capturing the real story behind the business. There's another story coming out soon that we can't wait to share from a to be named Louisville TV station. Here's a shot from that interview.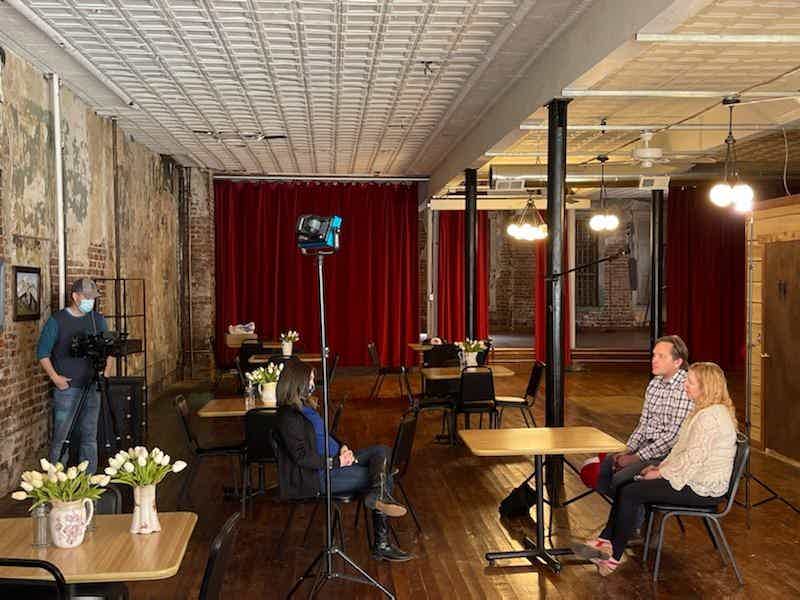 We'll continue our updates in the coming weeks. Be sure to drop us a line if you have any questions, and as always, thank you for your support!