We Did It!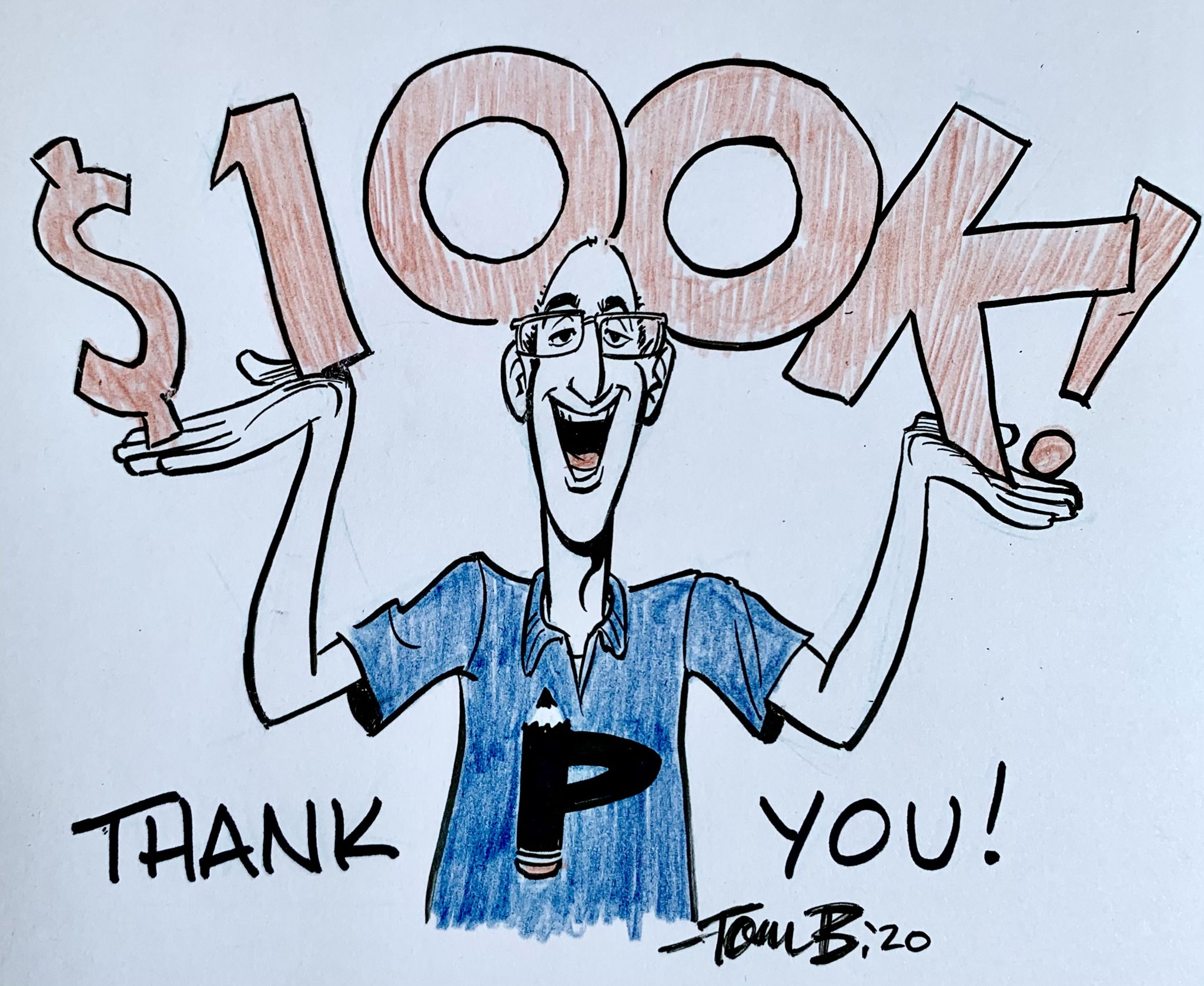 WOW!!! A huge thank you to all of my Friends and Family that jumped in and invested in my new company, Pencilish Animation Studios, to get to the first $100k!

This is my dream company so it means so much to me that you all joined me in this. Many of you (not even family!) invested boldly - $500, $1000, $2500 - even $10k! Thank you to all! And...it's far from over too - we have more stock and a huge goal ahead of us, so we invite you to get involved in our "Animation Revolution"
If you're following the campaign and haven't invested yet, we invite you to join all of the current investors right now and INVEST!
- Tom Bancroft

PS- Sorry for the quickie sketch - I'm on a family vacation at the moment with limited art tools. (It's supposed to be me :)