Apotheka Blockchain Patent Granted By USA Patent Office
Great news! The United States patent office has finally approved and patented our invention!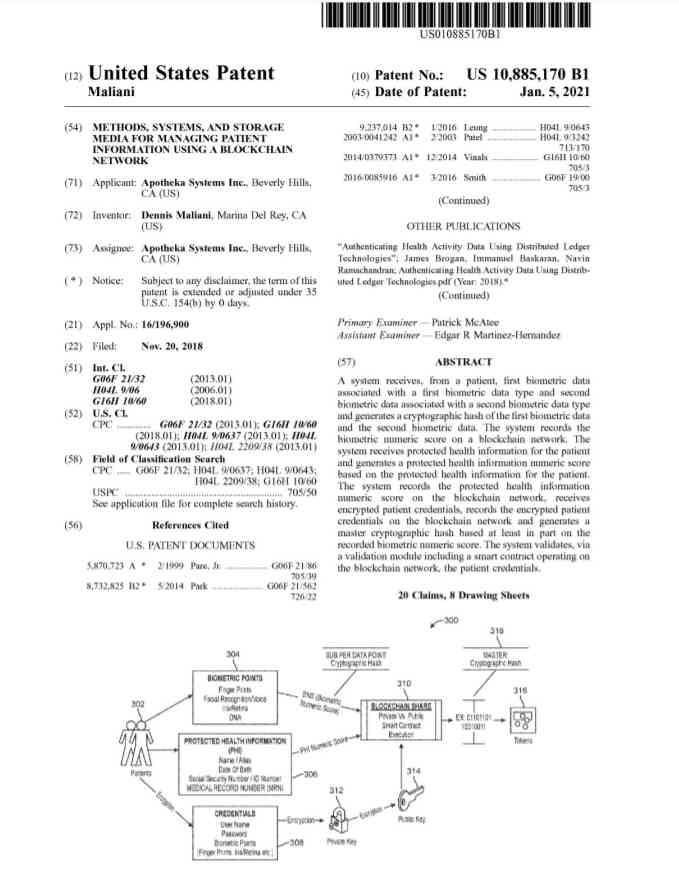 Our software is using latest cutting edge BLOCKCHAIN technology to manage patients' medical records. We're addressing patient data security, data integrity and seemless data transmission globally. Stay tuned, more to come...!!