🏦 Financial Update Kiwibot
Hi, I would like to give you an overview of our expenses and current financial position. At the beginning of this year, we changed our business model to a pure B2B play, and that affected positively our expenses, revenues, and product development speed.

Right now we have the lowest burn for a robotic startup in our stage (I'ts very capital efficient), we are bringing cash to the bank and have reduced our accounts payable considerably this year.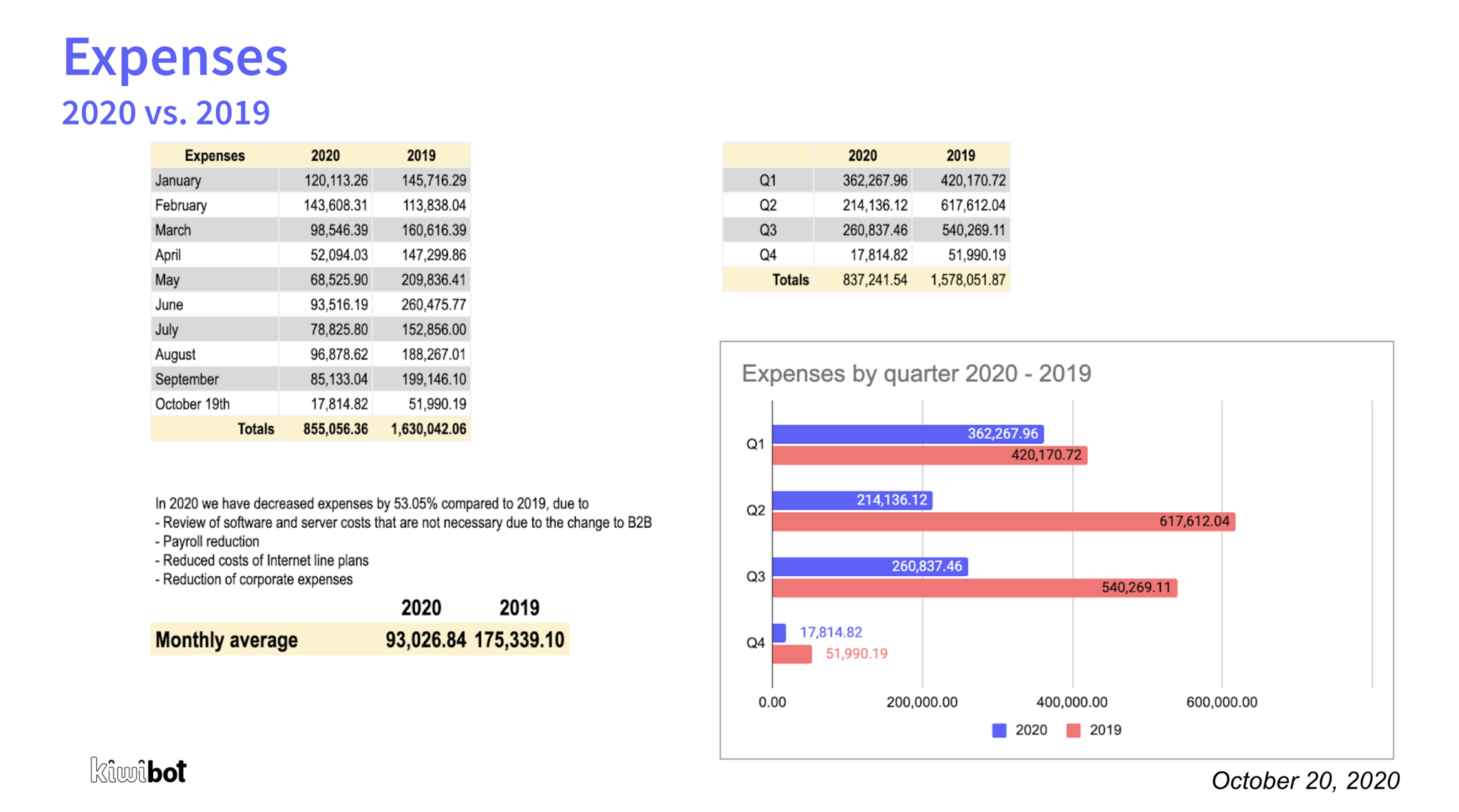 As you can see we have reduced our expenses by +50% without touching our engineering developments and even investing more in new technologies.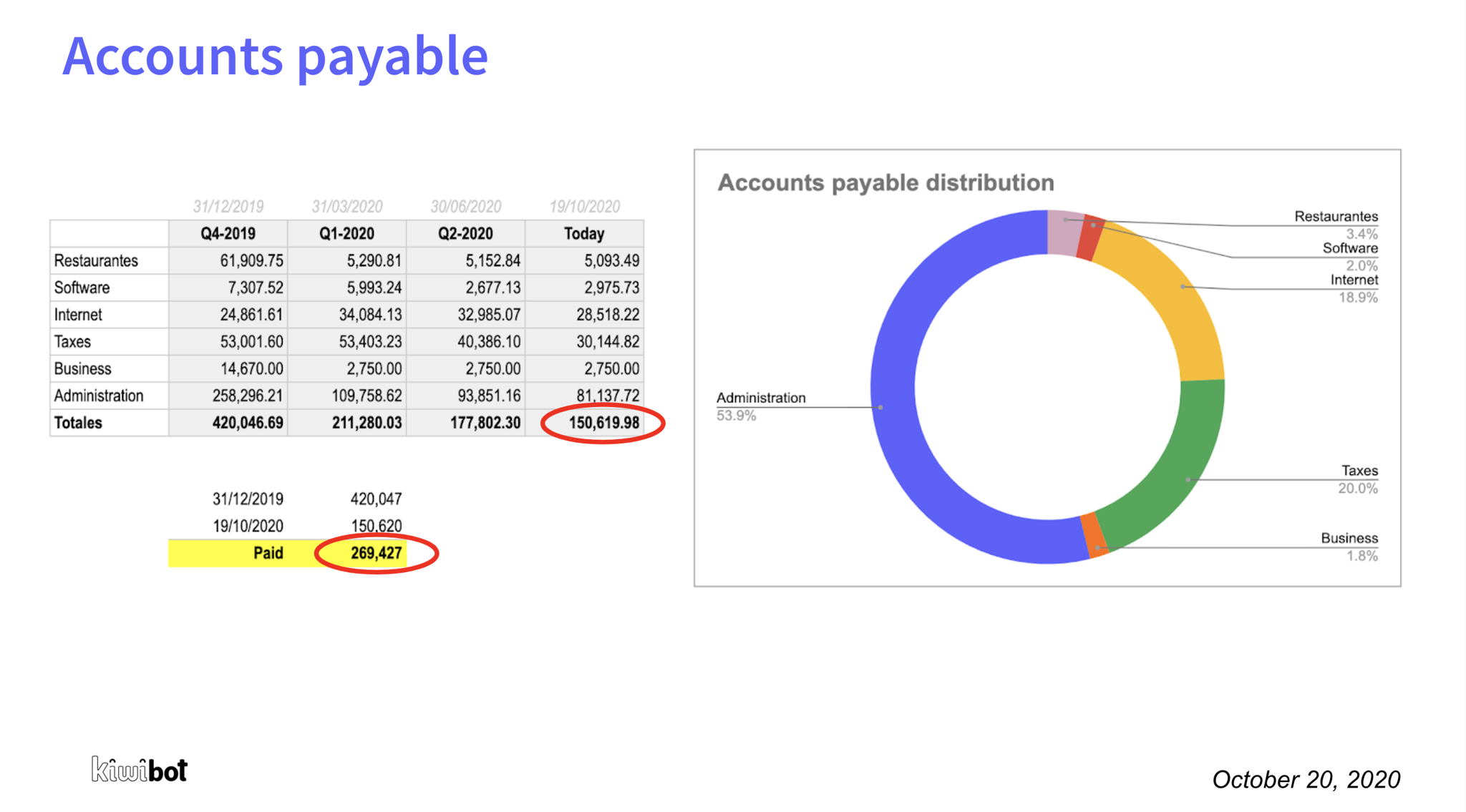 Q4 of 2019 was a challenging time for the company, an investor with paperwork signed never wired the money, and because our quarter burn rate was so high (~$500k) we ended the year with +$421k in accounts payable. The good news is that we have reduced it to $150k already and should be cleared by Q2-Q3 next year.
We learned a lot in that phase and was a big sign that we are a resilient team that could adapt to market conditions, it's going to be very difficult to kill us, and in this new stage of the company, we are thriving. Right now we have more than 6 months of runway and still raising more capital.
These are challenges that as a founder sometimes is not common/easy to share, I'm planning to write a post eventually telling the whole story and sharing more insights in how to overcome difficult financial moments. In the mid-time, our minds are focused on building the Internet of atoms.
Thanks to the +500 investors already that in the past 2 months have committed their resources on us. 😊
Felipe-CEO