Digifox
An All-In-One Platform For DeFi | How Digifox Is Becoming The #1 Smart Wallet In Crypto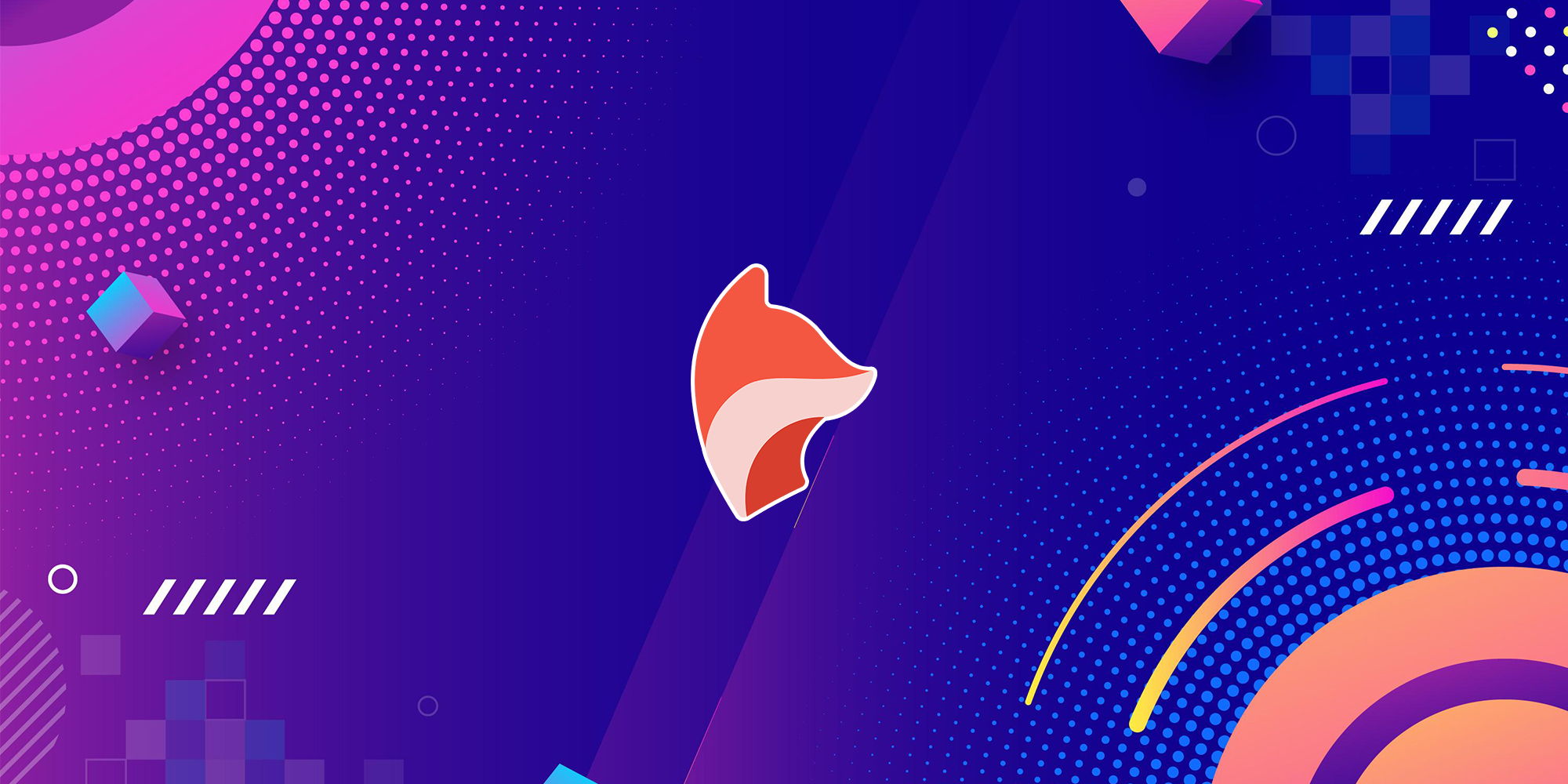 Major highlights:

📈 Total users grows to +11,000, up 35% over the last month
💵 Users can earn +10.94% on stablecoins, higher than any other wallet on the market
🌎 Introducing the Community tab, a community-focused feature to accelerate growth
📱 Improved design makes earning interest easier than ever before
📊 Get an edge on the market with our redesign of market analytics
🏦 Zero fee banking on-ramps coming soon to the US, EU, and AU

👨‍💻👩‍💻 Our engineering team has grown by two - welcome, Lawrence & Morgan!
Digifox Breaks +11,000 Users In Under 3 Months
Since we launched in mid-June, it's been incredible to see the growth of Digifox as an application. We've gone from a new player on the block of decentralized finance to being one of the largest smart wallets for the ecosystem. And we're just getting started.

Today, I'd like to share some details on a major set of updates we've recently launched, aimed at improving the core user experience of Digifox, as well as some of the updates that are around the corner.
🌎 Community Tab
Digifox's growth is strongly attributed to it's focus on building community. From our customer support to creating content for our users, it's a central priority for the company. That's why we've launched the Community tab, a central location for us to engage the community directly from within the Digifox app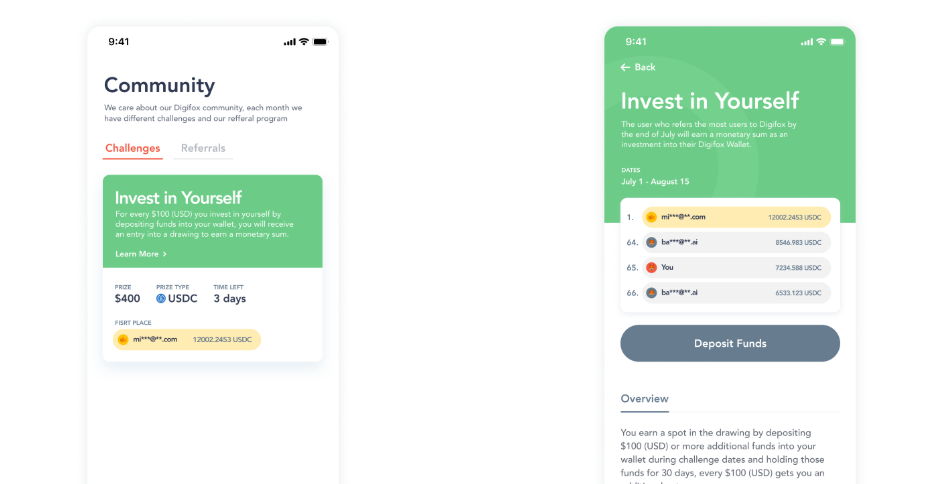 In the Community tab, you can not only manage your referrals, but you can engage in community challenges, which gives our users a way to earn big for taking certain actions. Our first challenge, the "Invest In Yourself" challenge, rewards people for simply saving for their future through our licensed partner, Celsius. The great thing about this challenge is that we're not only giving away up to $2,000 to our users, but even if a user doesn't win one of the prizes, they still earn interest. So everyone is still benefiting in the process. We plan to launch many more challenges through September and October, and will continue to build upon the ones that grow our community the most. A huge shout-out is owed to Jake, one of our team engineers who implemented the design natively into the app.

📈 Better Market Insights 
Users have already come to love our seamless integration with Uniswap. But we realized that our current Swap tab didn't provide much details on the market and lacked some key features in order to give the best experience possible to our users.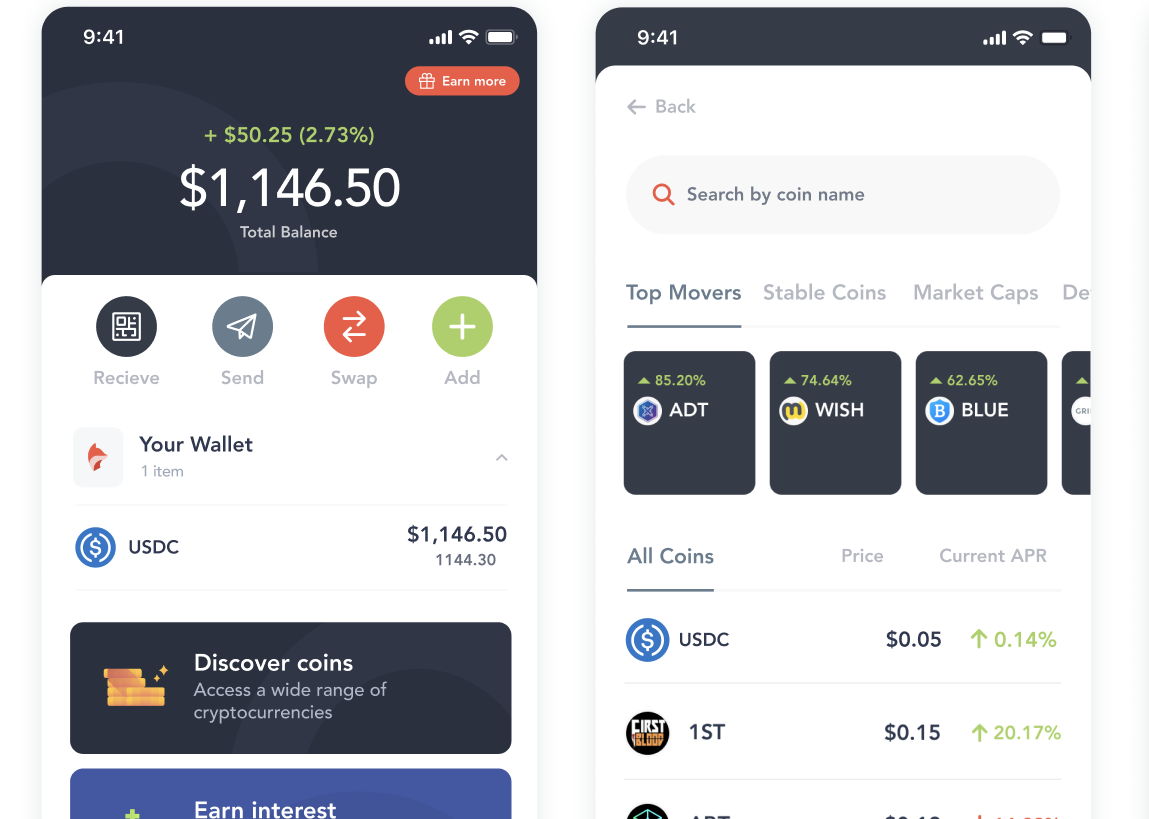 Today, I'm proud to announce the first iteration of our new Swap tab. This new and improved version provides search functionality, details on market movers, and a quick route to well-known stable coins.

💲 Earning Interest Made Simple
With our integration of Celsius, earning high rates of interest has never been simpler. And with our new update, we've taken it a step further. Now, once a user has been approved Celsius and they buy crypto from our fiat on-ramps, it'll be deposited directly into their interest earning account. No need to transfer them out of your core wallet and incur additional network fees. And we've added support for a whole range of new tokens/coins. You can now earn on up to 11 different markets, and by October, we're looking to support not only bitcoin and litecoin deposits, but all Celsius supported currencies! Making Digifox the first multi-currency smart wallet.
🦊 Digifox Pro
As gas fees have risen to astronomical levels, we had to make a major adjustment to how new accounts are registered. Digifox Pro allows us to onboard new users at nearly zero cost.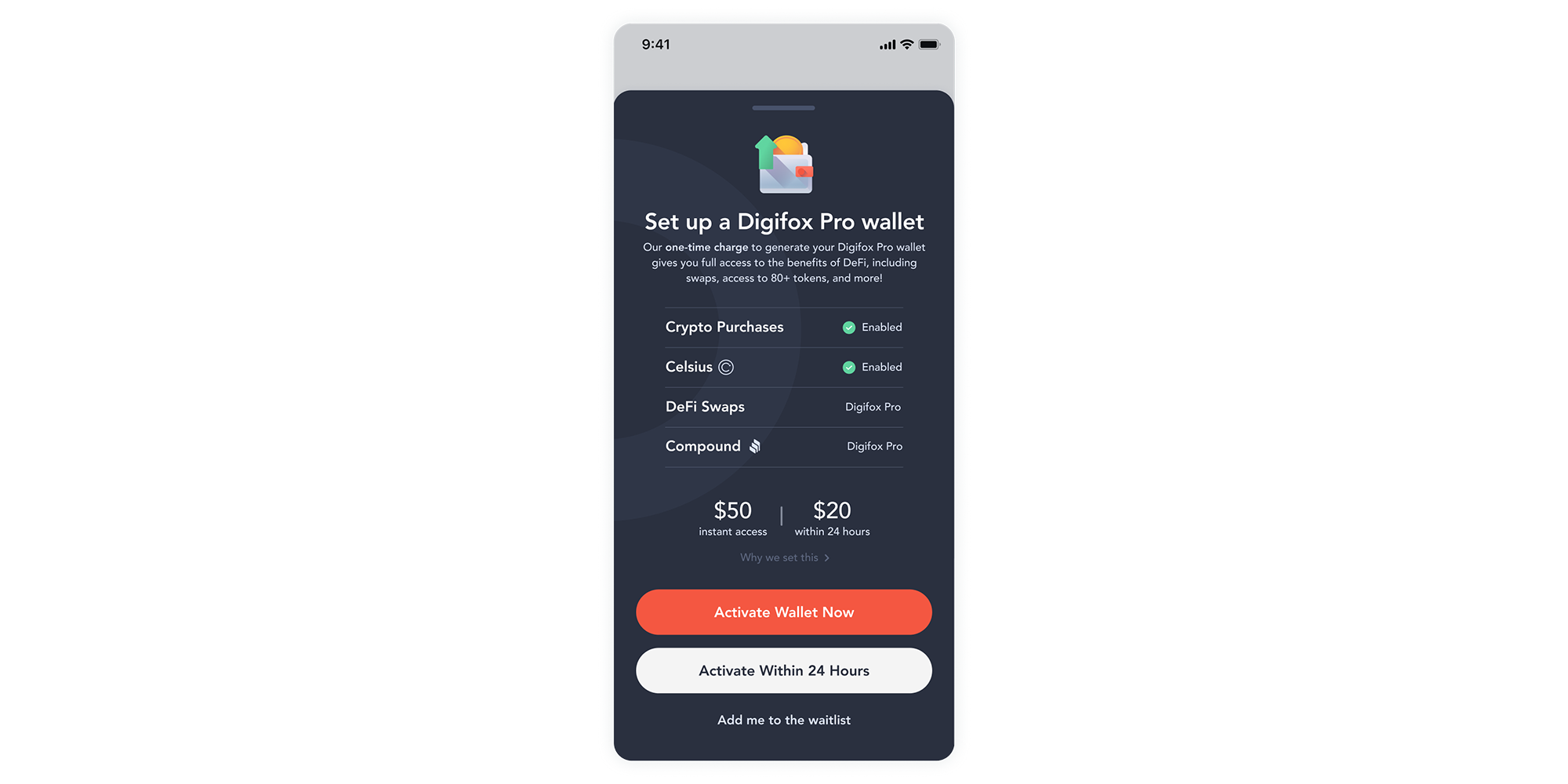 With Digifox, all users will be able to immediately access our interest earning opportunities through Celsius, as well as buy major cryptocurrencies through our fiat on-ramp once they've been approved through our providers' KYC process. For users who want to access our integrations to Uniswap & Compound, they'll have to sign up for Digifox Pro.

Digifox Pro covers the cost to produce a smart wallet on the Ethereum network, and isn't aimed at generating additional revenue . Users can instantly generate a wallet instantly for a one-time payment of $50, $20 for a wallet generation within the next 24 hours, or join a waitlist to get a free upgrade when made available. We're saddened by the unfortunate reality of how expensive it is right now to relay transactions over the Ethereum network, and that's why we're working to make sure users can access as many services as possible at no extra cost.

For those who may be concerned, I've actually covered the cost of all wallets generated out of my own dime for the last few months, and many would cost up to $20, 50, and sometimes, even $70 per wallet due to high network fees. This was obviously unsustainable, but above all, I wanted to make sure this wasn't a cost that would hinder our runway as a company. And now, this won't be an issue in general for Digifox. For more details on our decision to do this, feel free to check out our blog.
💱 Better Swaps (Coming Soon)
User's have asked, and we listened. Our Lead Designer, Madison Yocum, has collected handfuls of community feedback and worked extremely hard to built the most optimal experience possible. Later in September, swaps will not only be easier for everyday users, but will come with many added touches, such as faster pricing updates, etc.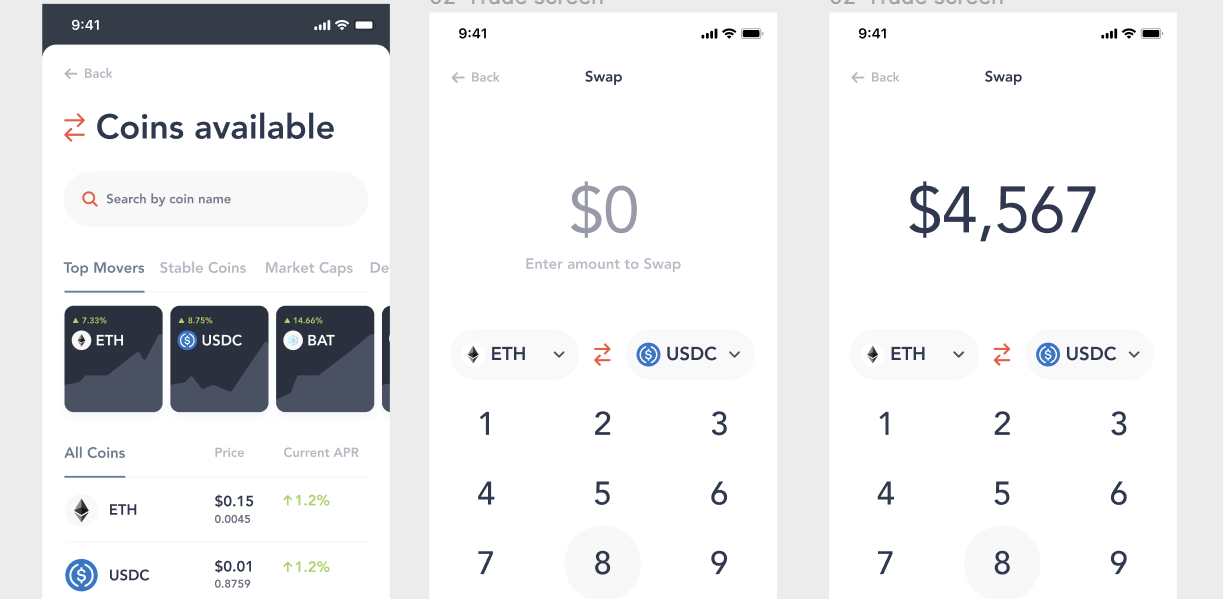 We're confident this is just the beginning, and as users start trying out our new swap layout, we're eager to take in additional feedback so we can continue to refine the experience even more. But the objective is simple; we want to make moving from one token to another as simple as possible. And I couldn't be more proud of Madison on this new layout, as well as the implementation put in by our Lead Engineer, Chase.
🎉 Zero Fee Bank Deposits (Coming Soon)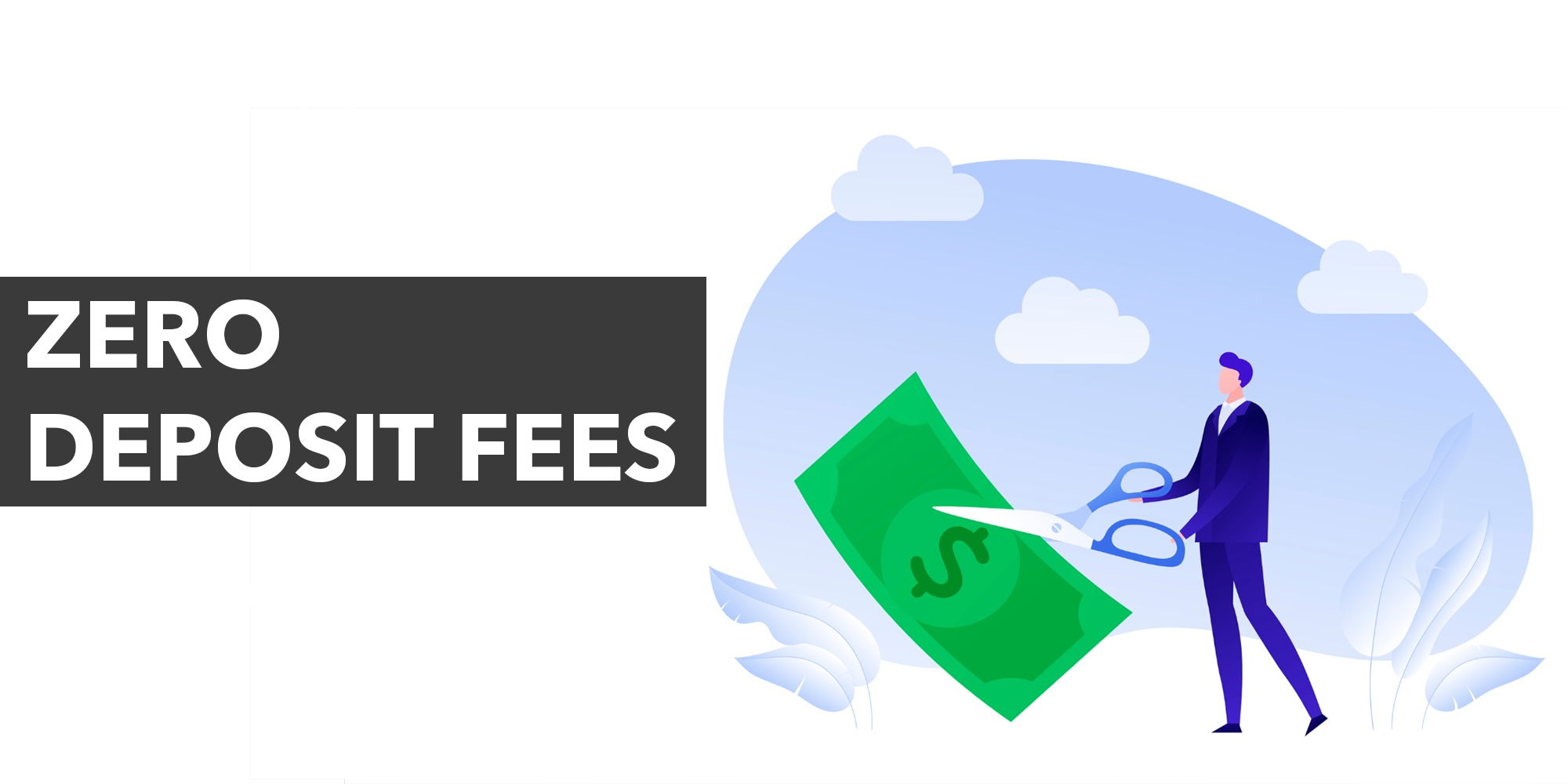 What's better than earning 10.94% on your savings? Not having to pay to make the switch! That's why we're partnering with a new suite of banking deposit partners to provide zero fee bank deposits for users in the US, EU, and AU.
It's our belief that the transition to better finance should be as smooth as possible. This is just one of the many steps we're taking in order to make sure that happens.

Summary
DeFi isn't waiting for anyone. The size of the decentralized finance industry has grown to be seven times bigger since we launched in June of 2020. And with these planned changes, as well as our expansion of our core team, we're doing our best to build the best experience for everyday people. We have so much in store for Digifox as a platform, and we can't thank you all enough for joining us throughout this journey over the last three months. I'm more than confident that we're just getting started!

Sincerely,

Nicholas Merten
Founder & CEO of Digifox 🦊