🕒 12 hours left to invest in Mevo ($730k+ raised). Three reasons to invest now: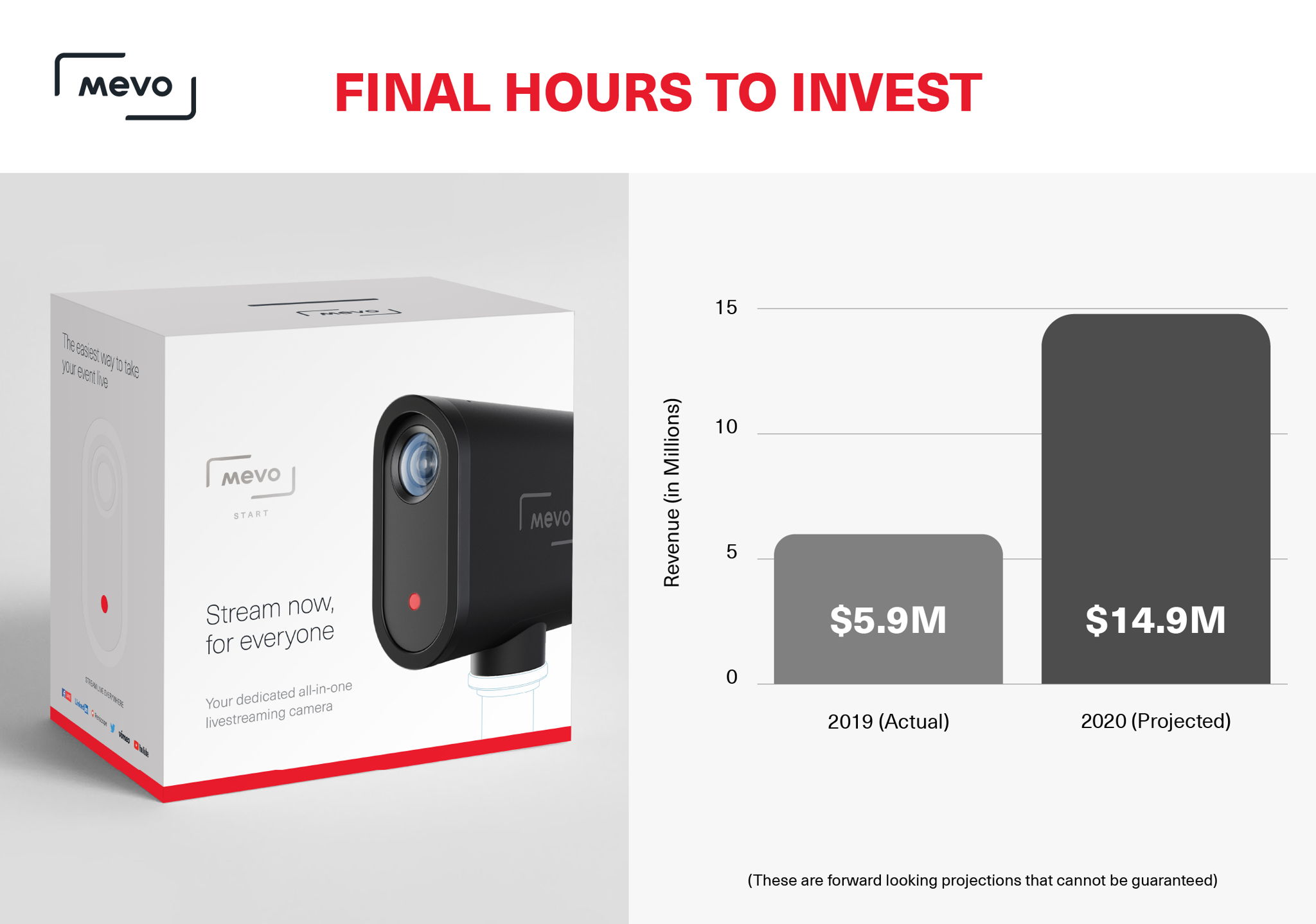 #1. The first new Mevo camera in 4 years is a reality. 5,000 Mevo Start cameras have been manufactured and shipped from our partner factory. They are expected to be sold out by June 15th. 1,000+ cameras are already in the hands of our customers.

#2. 2020 Growth. Given current demand growth, in our new financial plan for 2020 we are projecting $15M in revenue (nearly 3X our 2019 revenue) and EBIDTA profitability.

#3. 40,000 Mevo Start cameras. To support our new plan and demand, we have placed orders for 35,000 additional Mevo Start cameras to be manufactured and sold this year, bringing our total to 40,000 Mevo Start cameras.

At a $12M pre-money valuation and $100 minimum to invest, if you believe--as we do--that we have a chance at achieving our growth target and financial plan of EBIDTA profitability in 2020, this is a unique opportunity.
To invest, visit Mevo's Wefunder profile.

Thank you for your consideration to join the Mevo team.

Best Regards,

Max Haot
Founder & CEO
Mevo

Important Note: These are forward-looking projections that cannot be guaranteed.