TechCrunch Selects Pressure Games as Top Ten Finalist for Hardware Pitch at CES
In early January, TechCrunch (the largest tech industry news publication) posted a call for submissions for a 1-minute pitch at their CES event. Only 10 companies were selected, and Pressure Games is proud to announce we nabbed a spot.
Yesterday, at the TechCrunch CES Meetup & Pitch Night, I got the chance to stand in front of an audience and boil down what we're doing at Pressure Games into a 1-minute speech. It was an amazing opportunity and included a 3-person panel asking questions, including TechCrunch's Robotics & Hardware Editor.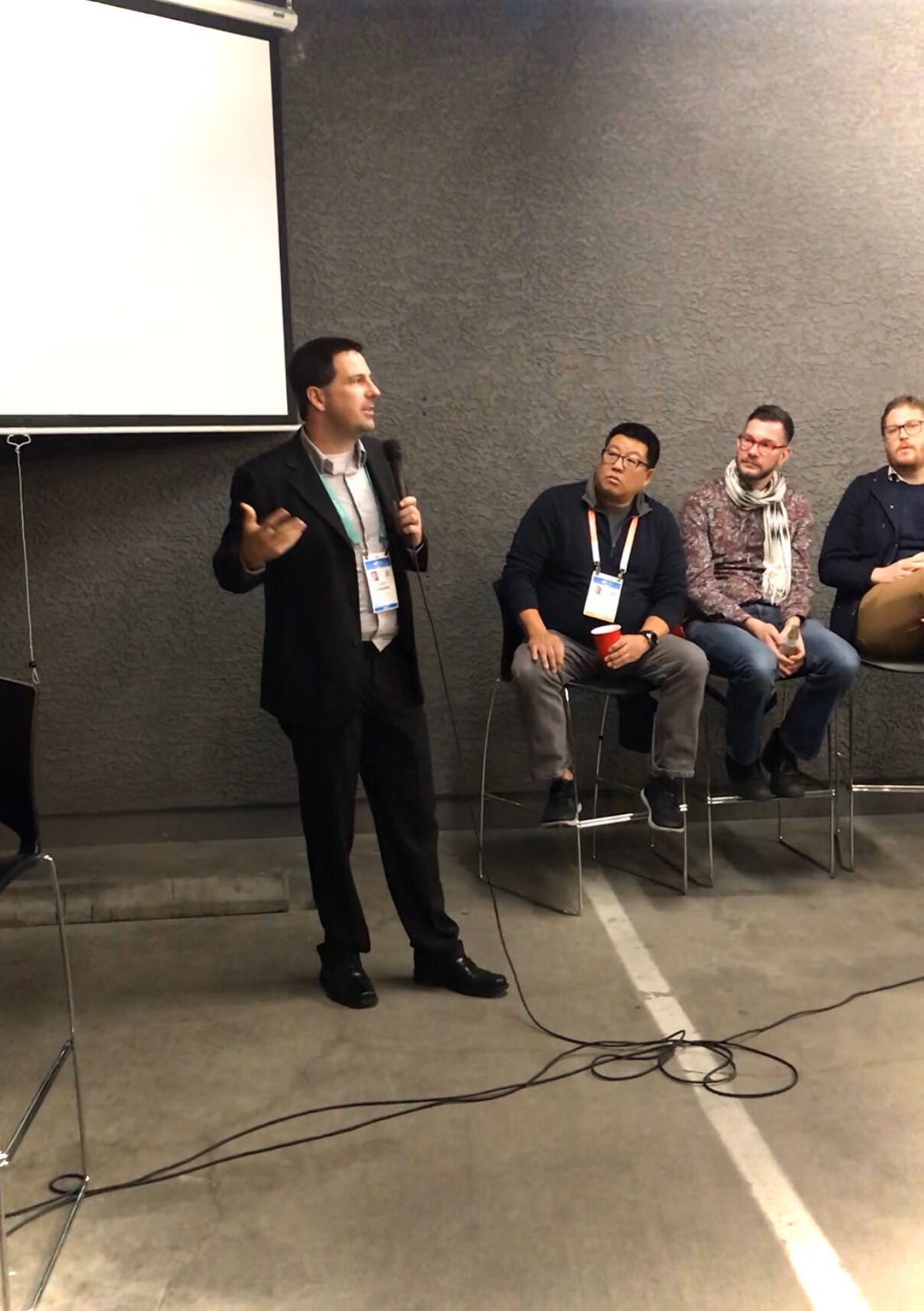 In a minute, we were able to cover how Pressure Games believes tech can be used as a tool to encourage active, social and imaginative play. We demoed Countdown to the audience and gave an overview of how toys that are low-cost can still be long-lasting by including update capabilities.
We had multiple follow up questions from the panel:
Market economics
- Countdown has ~$11 COGs with a $40 MSRP along with recurring subscription revenue. Toy industry is $29B in the US and over $80B globally.
Similarities to retro products (like Simon)
- While cosmetically, there are some (we have buttons, lights and sound!) our gameplay is completely different and focused on active play with group elements. We also include additional elements, like an accelerometer, which is used for movement detection in some games.
Overall, it was great experience for us to pitch in front of a larger audience and be questioned about our company's plans. We couldn't be happier with how we stacked up against the other pitches and are looking forward to future coverage from TechCrunch!
We'll be posting more great news from CES and other events over the coming days. For more details on investing in Pressure Games, see our crowd-equity campaign on Wefunder.