Few more weeks to invest: 6 machines in operation and 2 more coming. Pre-order of 10 more.
Happy new year 2020. This will be an exciting year.

1/ Introduction

Benoit Herve here , Founder and CEO of Le Bread Xpress. Glad to have you on-board or soon to be.
First Happy New Year 2020 to you and your family.
2020 will be a great year for the company after an already successful 2019!!
2/ Highlights
We raised $175 k from Wefunder so far (125 k directly and an additional $50 k outside of the platform)
We have completed our initial test plan with our main customer who purchased and operates our micro-bakeries.
6 machines are now running at Tesla Factory in California.
We should get the next large order from our large customer (Operator) in January for their expansion in California.
Expansion in UAE: We received a firm order for one machine and pre-order for 10 more for supermarkets chain in Dubai and UAE. This is a great accomplishment and will generate additional revenue in Q1 2020. It is a government sponsored project.
3/ Update
We have been working nearly 24/7 for the last 6 months to ensure and support the first installation at Tesla. The machines are working very well. Feedback from Tesla is very positive and our operator is excited with the prospect.
We just hired one more person to help us managing the machines there and in future locations. We have a new install to be made at UC Berkeley in the next couple weeks, as well as in Stanford Hospital.
We will now put the plan for future location for expansion in California and Nationally with the operator.
We will be attending the Fancy Food Show in San Francisco with a booth showcasing one of our machines. So I hope the local people can attend and visit us. The show is from the 19th to 21st of January

Locally we expect large design-in at Google: : Google Headquarter has a total of 200 break-rooms.
Total potential locations operated by the operator in USA is 16,000.
5/ Smart Oven
We have been requested to develop a new smart oven to be installed in micro market in hotels, corporation, hospital. This unique oven will read the label from pre-baked food and automatically set up the oven (Microwave and Infrared). Time saving, quality improvement over existing microwave as well as modern design.
This is our proposal, done by a very experienced partner firm in Europe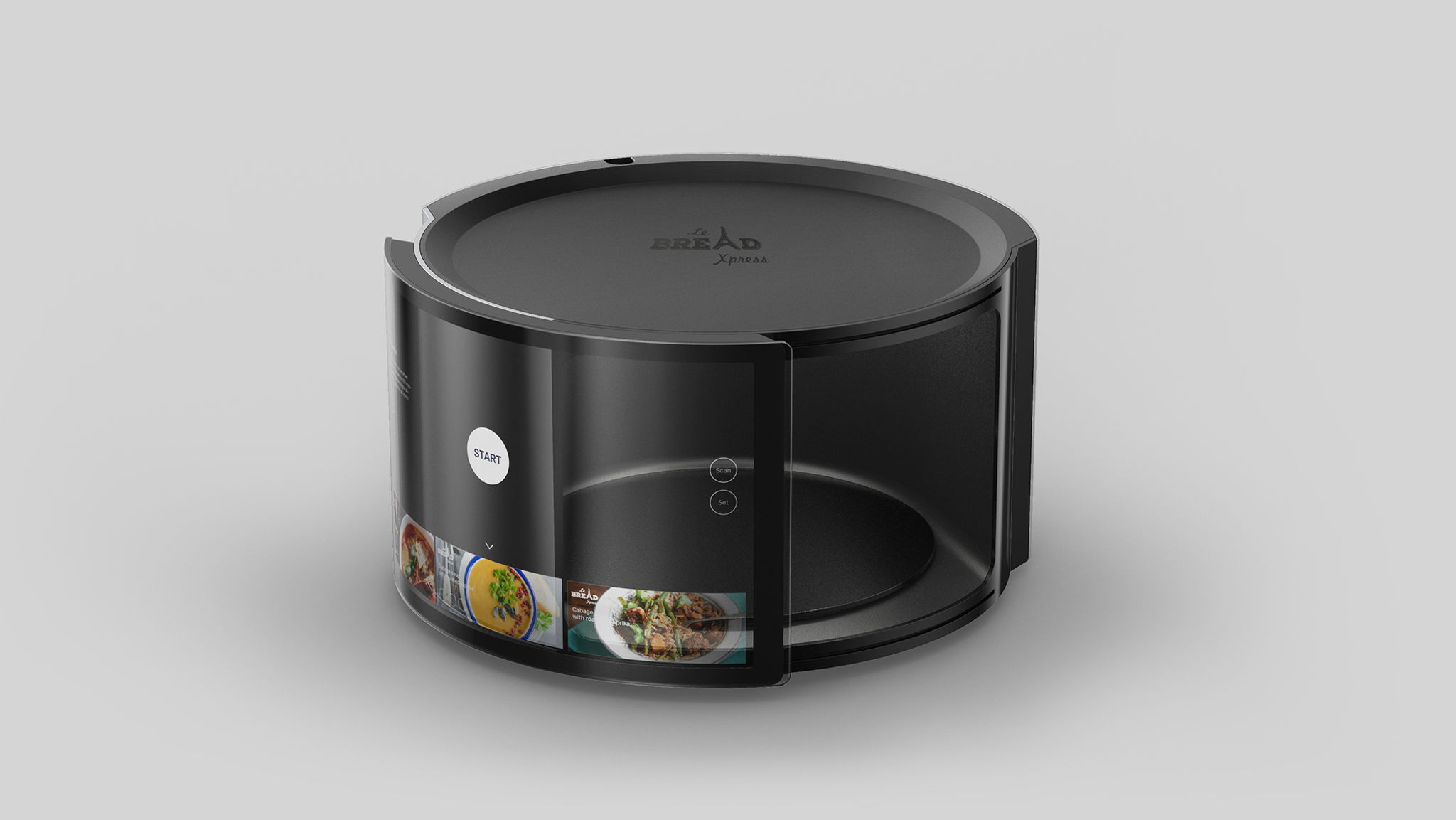 We expect annual run rate of 5k to 10k units when it full production.
This represents $7.5M to $15M revenue per year, starting end of 2020.
2020 will be an exciting year. IF you have not invested, do it now. We have extended the investment window by few additional weeks.
Again I wish you and your family a wonderful 2020.
Regards
Benoit
CEO/Founder