THE WORLD'S PREMIER 100% CRUELTY-FREE BEAUTY RETAILER
We began PETIT VOUR 6 years ago, at the dawn of the subscription era, when finding cruelty-free and vegan beauty products meant visiting your local health food store for a limited, and often lackluster selection. An upgrade was essential. High-performing, animal-free, and non-toxic cosmetics and skincare should be accessible to everyone! To that end, we scoured the globe for brands on a mission, curated to our impeccable standard, and began our beauty box in the spring of 2013. We named it after our favorite French confectionary with a modern twist — Petit Vour: a delectable selection of luscious vegan beauty.

Soon after launching, it was clear our subscribers didn't just crave the once-per-month discovery, but needed a modern e-retail shop that collectively held all of their new favorites. In the winter of 2013, we launched our shop to resounding success and we've since been branching out, diversifying our beauty offering and bringing in wellness goods, fashion, and accessories - all curated to our exclusive standard.
THE OPPORTUNITY
THE DEMAND
A 2015 Nielsen study showed that more than 50% of women seek out and will spend more on beauty products labeled cruelty-free, all-natural, and plant-based. And yet... Half of the $60 billion spent on beauty each year in the U.S. is not going to products with these labels. Therein lies the problem and Petit Vour's opportunity.
THE PROBLEM
Mainstream retailers may offer a selection of cruelty-free products, but they're hindered from authentically relating to shoppers on ethical issues and inspiring their full purchasing power. Conversely, niche cruelty-free retailers – which are few in number – typically lack mainstream quality and style preferences.
THE SOLUTION
Uphold the highest cruelty- free and ingredient-conscious standards with mainstream quality and style preferences. Utilize the beauty box model as a gateway for those who wish to explore or transition to cruelty-free beauty. Wrap everything in a style-first shopping experience.
We call this the Crème de la Cruelty-Free.™
COMPETITIVE ADVANTAGE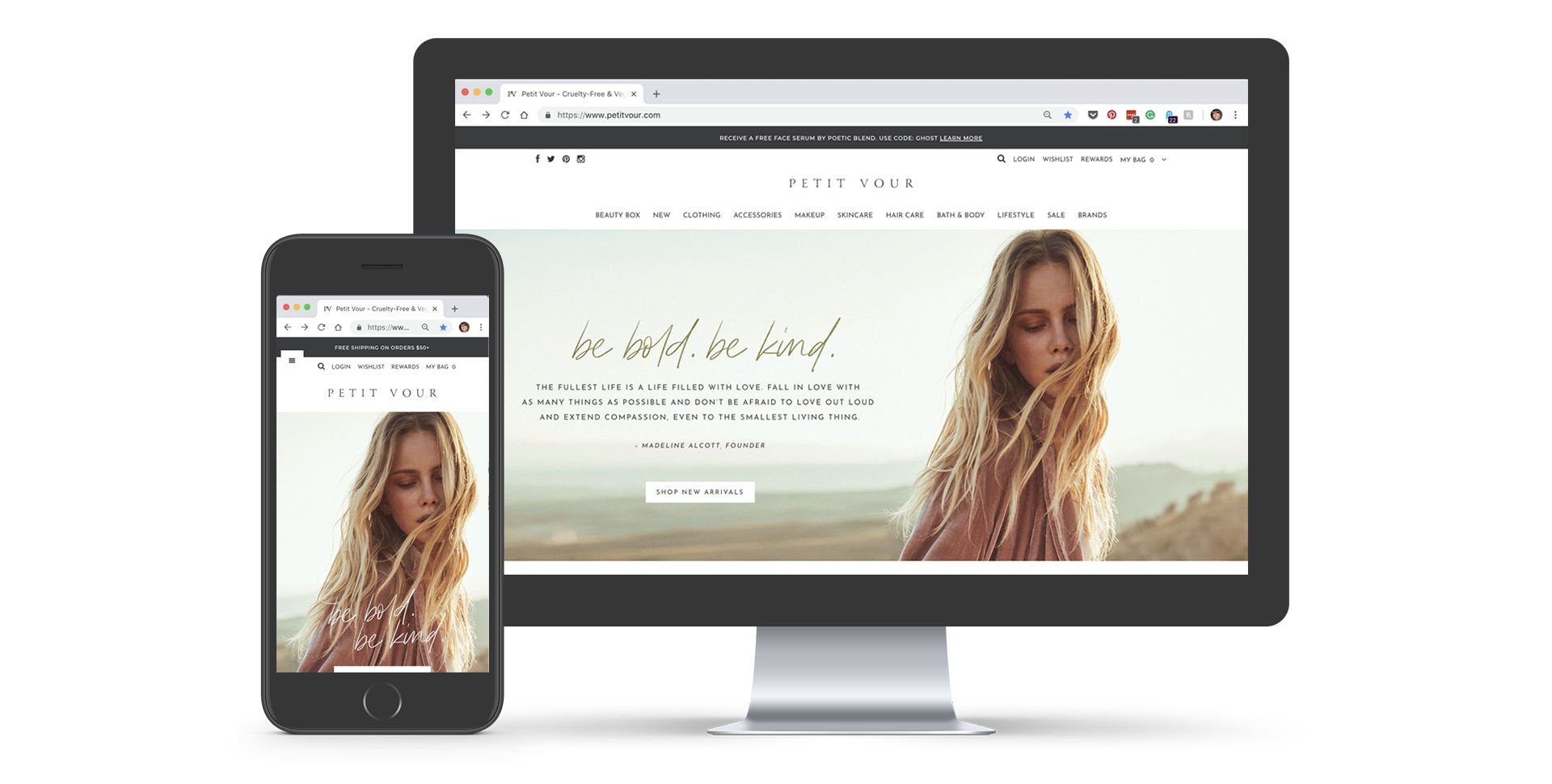 Strong Brand Identity: Our experienced team handles all strategy, campaign execution, and art direction to create a luxe, elevated brand-feel that is unmet by any other "cruelty-free" or "vegan" retailer. In addition, we conceptualize and produce high quality, on-brand photography and video for visual consistency. Our clarity and authenticity about our standard, coupled with this visual identity has created a strongly committed fan base.
Product Standard: We have the highest standard in sourcing our products: each and every item in our shop is cruelty-free, vegan, and entirely non-toxic with an EWG (Environmental Working Group) rating of 1-2. Once a product meets our ingredient standard, then every member on our team vets its performance and aesthetic before it ever hits our shelves.
Product Offering: We're the only beauty box in our category with a full lifestyle retail component; each one drives conversion to the other: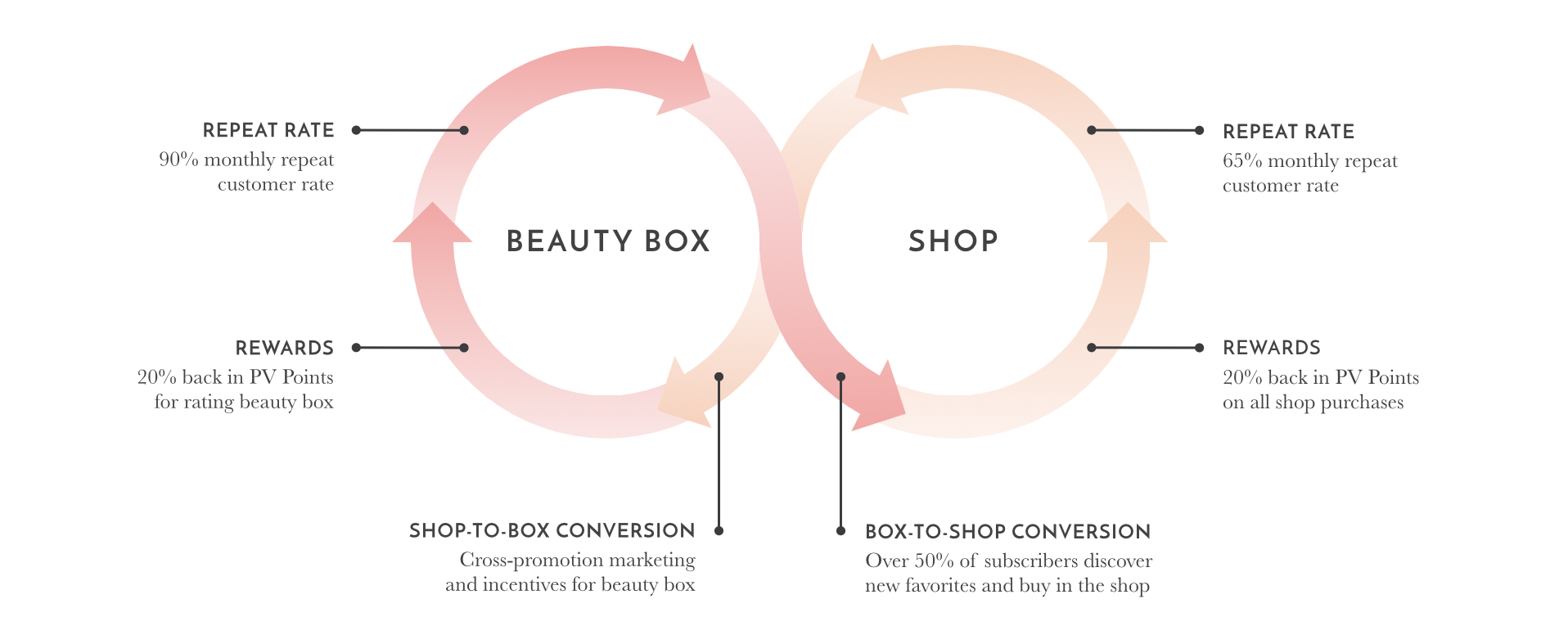 Size: We have the largest customer base in both the vegan and non-toxic beauty box markets. This year alone, we've processed over 85,000 orders with over 20,000 unique customers.
Scalability: Our beauty box has the lowest price in our category (over 20% lower than our closest competitor), yet our standards are the highest. Our closest competitors have boxes starting at $23, $25, and $30/box.