What It Takes to Build 750 Affordable Homes
The Confluence, Opening 2021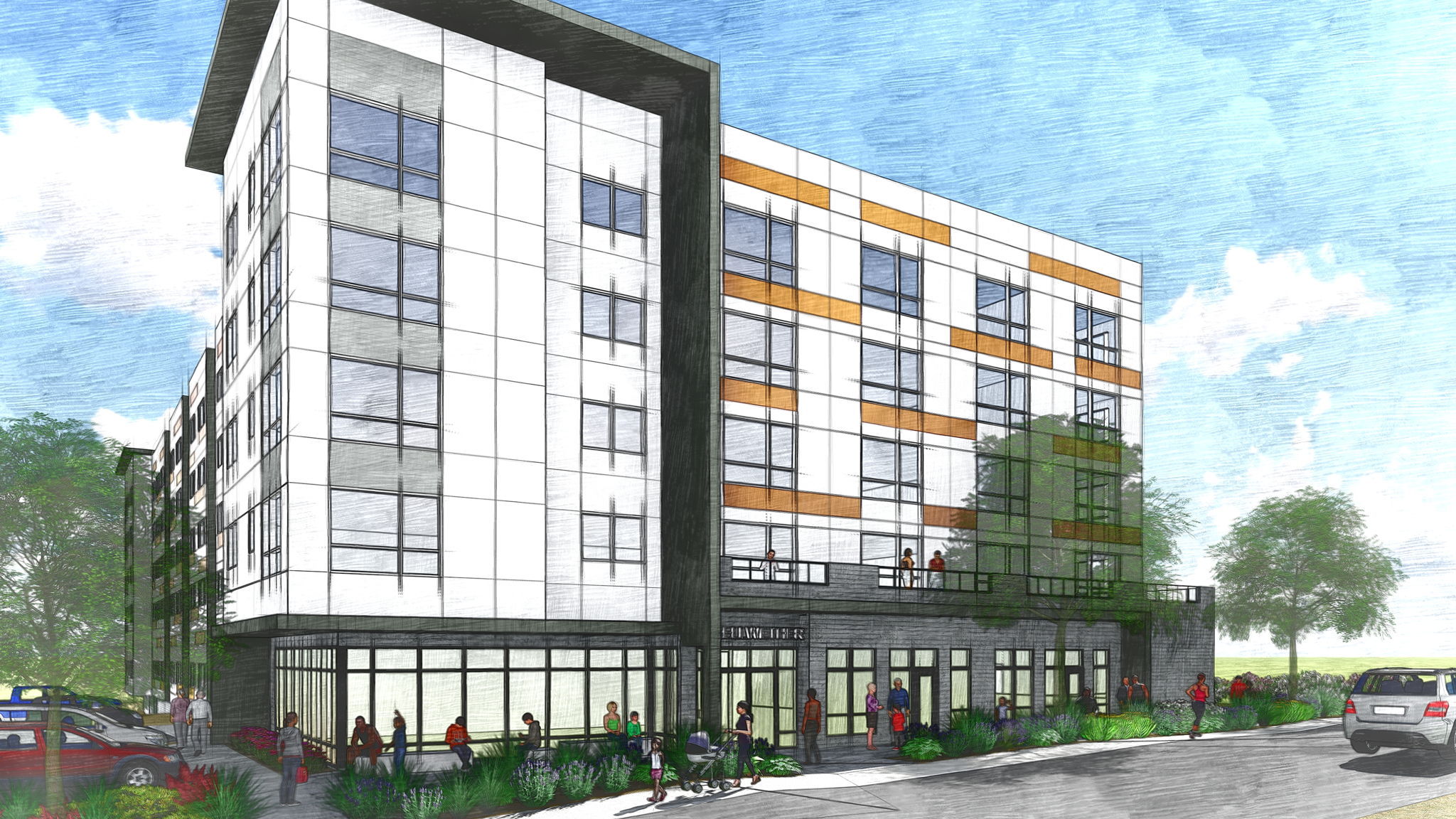 Bellwether's first development in Tukwila will create 103 family-friendly homes near the Tukwila light rail station. Your investment helps us build in a community with few public funding resources, preserve a diverse community, and prevent displacement.
Cedar Crossing, Opening Early 2022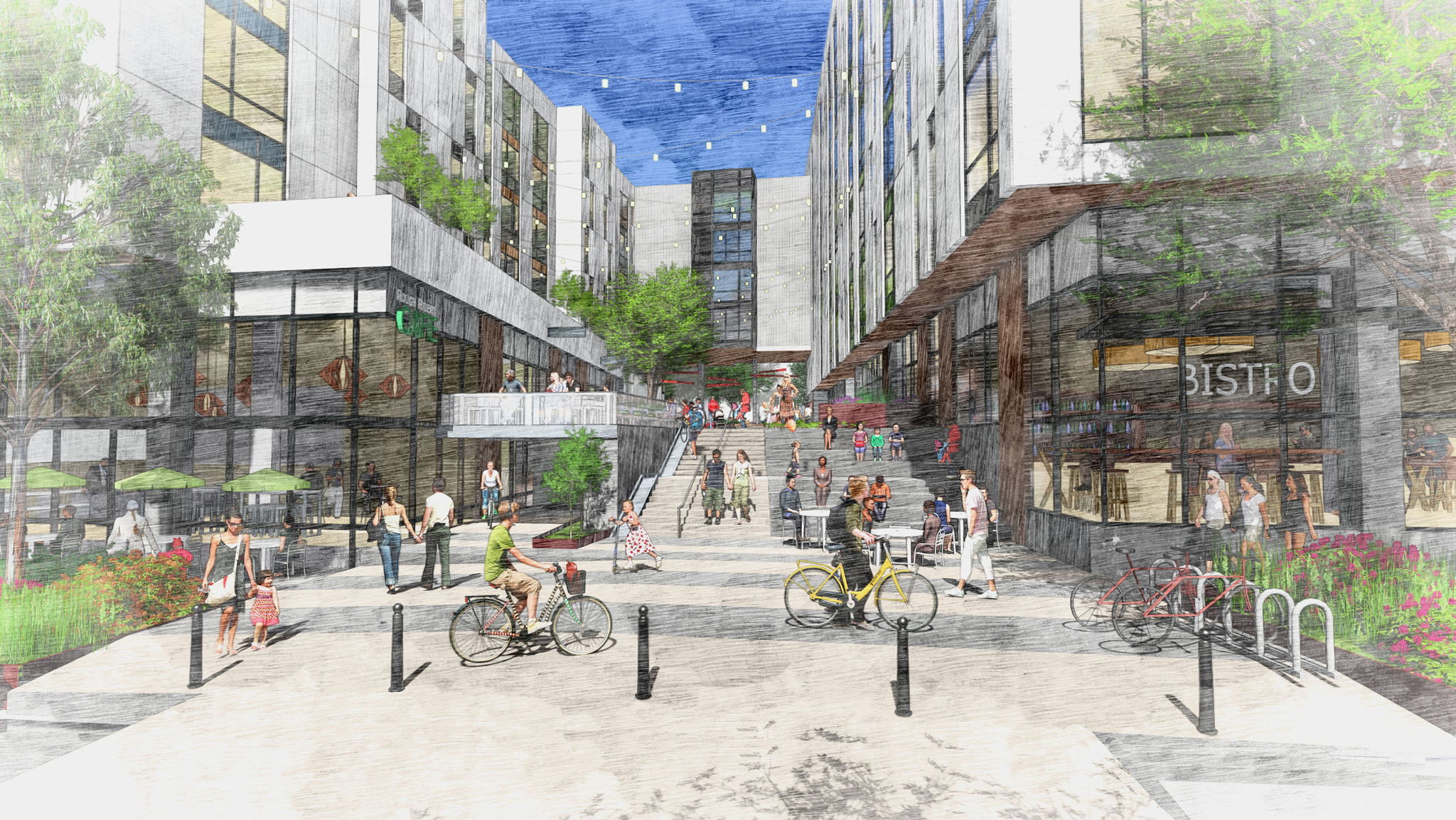 Developed in partnership with Mercy Housing Northwest, Cedar Crossing will create 255 affordable homes next to the Roosevelt Light Rail Station. Cedar Crossing will cultivate a sense of place in Roosevelt through a public plaza, ground floor retail, and a public community room. Onsite affordable child-care will support residential families. Approximately 20 apartments will be set aside for families with chronically ill children who are experiencing homelessness after seeking medical treatment at Seattle Children's Hospital.
Madison/Boylston, Opening 2022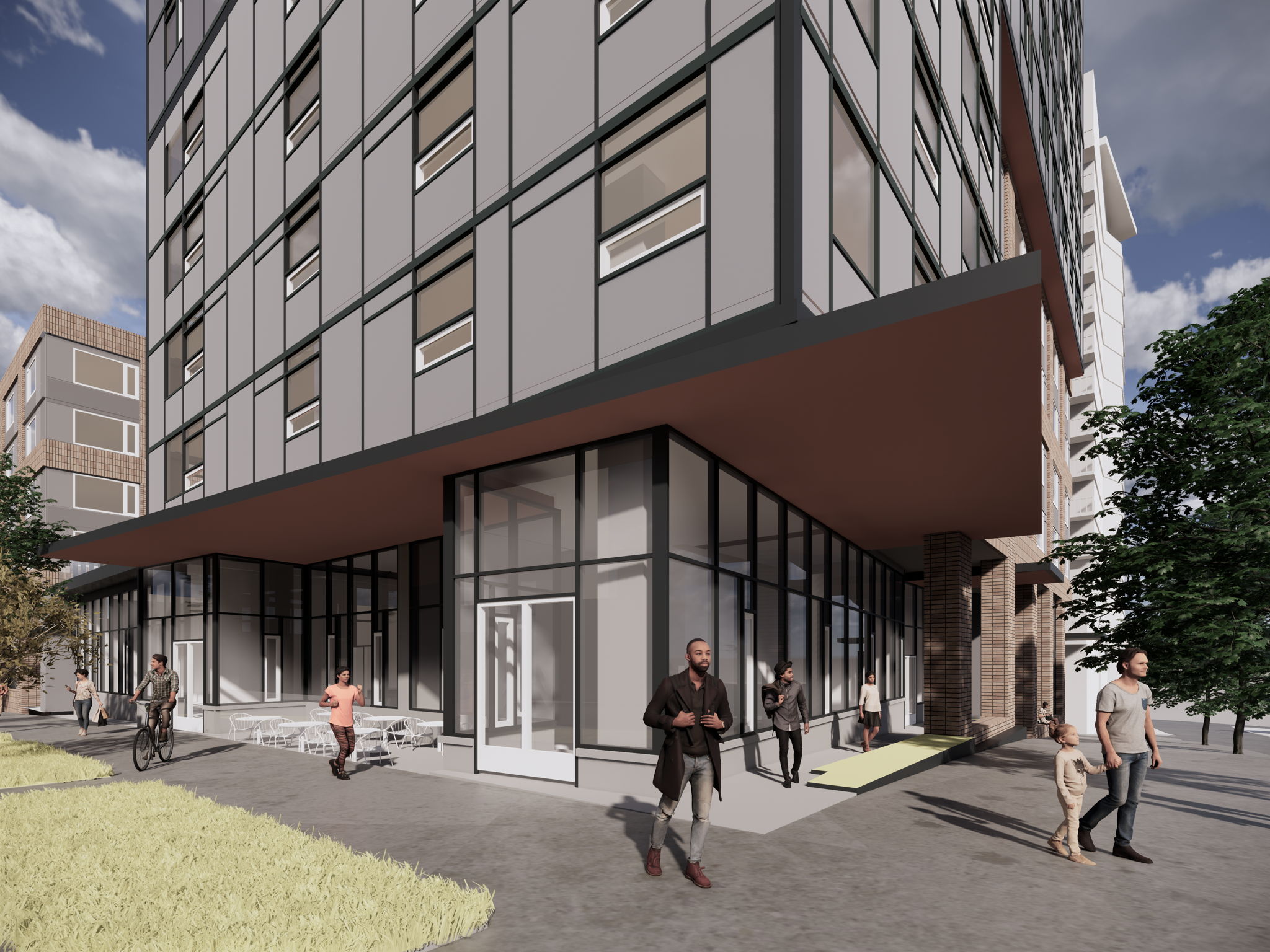 Developed in partnership with Plymouth Housing, Madison/Boylston will be Seattle's first nonprofit affordable high rise. Built on land transferred from Sound Transit for no cost, the project creates 368 homes on First Hill. Bellwether will operate 253 apartments and Plymouth will operate 115 studios for seniors who have experienced homelessness.
Together, we're building opportunity.
[NOTE: This page is for investments from accredited investors only. If you aren't accredited, invest on the same terms here: https://wefunder.com/bellwetherhousing]
Bellwether Housing is Seattle's largest nonprofit provider of affordable housing. In the next three years, we're building 750 apartments with affordable rents and we need your help. We have plans, land, and public resources, but we cannot finish these projects without $9M. We're raising this money through our Building Opportunity Fund: $500,000 from Regulation Crowdfunding, $4M from traditional Impact Investing, and $4.5M from grants and donations.

These 750 homes will support an estimated 2400 residents: preschool teachers, students, retirees, bartenders, small business owners, musicians, orderlies, and young children. Every home will be near public transit, with access to jobs, schools and community resources. It's better for families, our community, and the environment when people can afford to live near where they work.

Bellwether is the first nonprofit in the nation to fund affordable housing with crowdfunding investments. And before this, we were the first nonprofit in the country to use impact investments to fund affordable housing. We raised $4M from socially motivated investors to support the preservation and creation of 121 affordable homes. In our third round of investments, we're scaling our innovative approach by empowering people across our community to invest in affordable housing.

For every dollar you invest, we have another $29 in funding lined up. This includes state and local investments, traditional housing financing sources, and a Bellwether organizational contribution.

Your investment supports the creation of family-sized homes that would otherwise be hard to fund. It means we can serve more people at lower incomes. Your investment also reduces our reliance on scarce public resources. And it ensures that we can bring more homes to our community faster.

We're planning to build 750 homes at 4 sites in the next 3 years. We're confident we can achieve this growth. Our properties are self-sustaining from rental incomes. We view them as long-term assets – we plan to be forever owners and keep rents affordable permanently.

Your contribution is not a charitable donation, but an investment that you will get back while providing us with a financially sustainable way of providing affordable housing.

We all win from affordable housing. Join us and be part of the solution. Together, we're building opportunity.
Investment terms: Promissory Note with 2% interest per year, for 15 years. Interest paid quarterly. Maturity date December 31, 2034. Option to call investment at year 5 and year 10.

Rose II Apartments, Opening 2022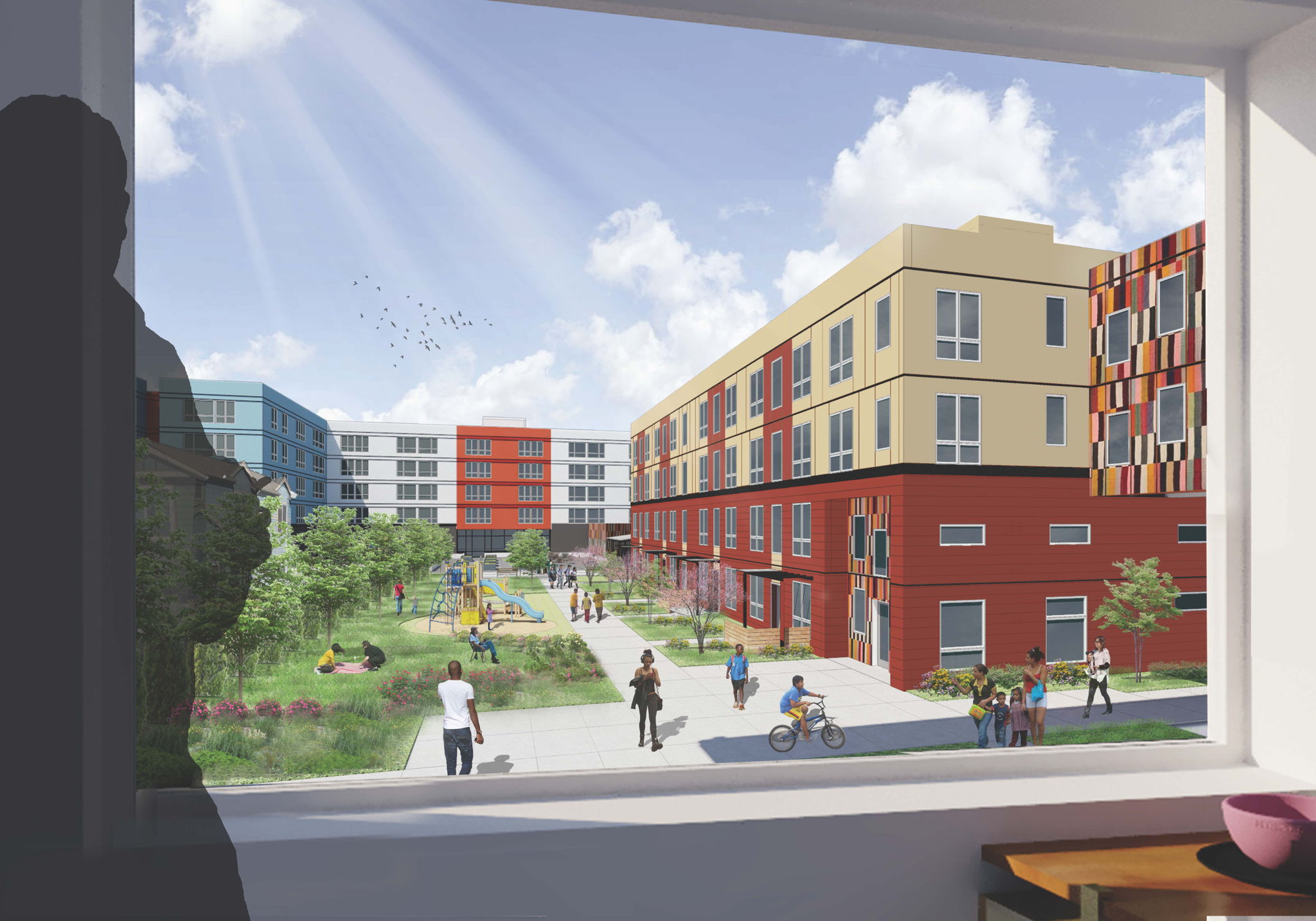 Rose II will create 174 family-oriented homes in Rainier Beach, with on-site nonprofit office space, affordable childcare, and programming to meet community and resident needs.

Financials
Bellwether Housing has financial statements ending December 31 2018. Our cash in hand is $57,803,356, as of May 2019. Over the three months prior, revenues averaged $2,524,299/month, cost of goods sold has averaged $0/month, and operational expenses have averaged $2,345,486/month.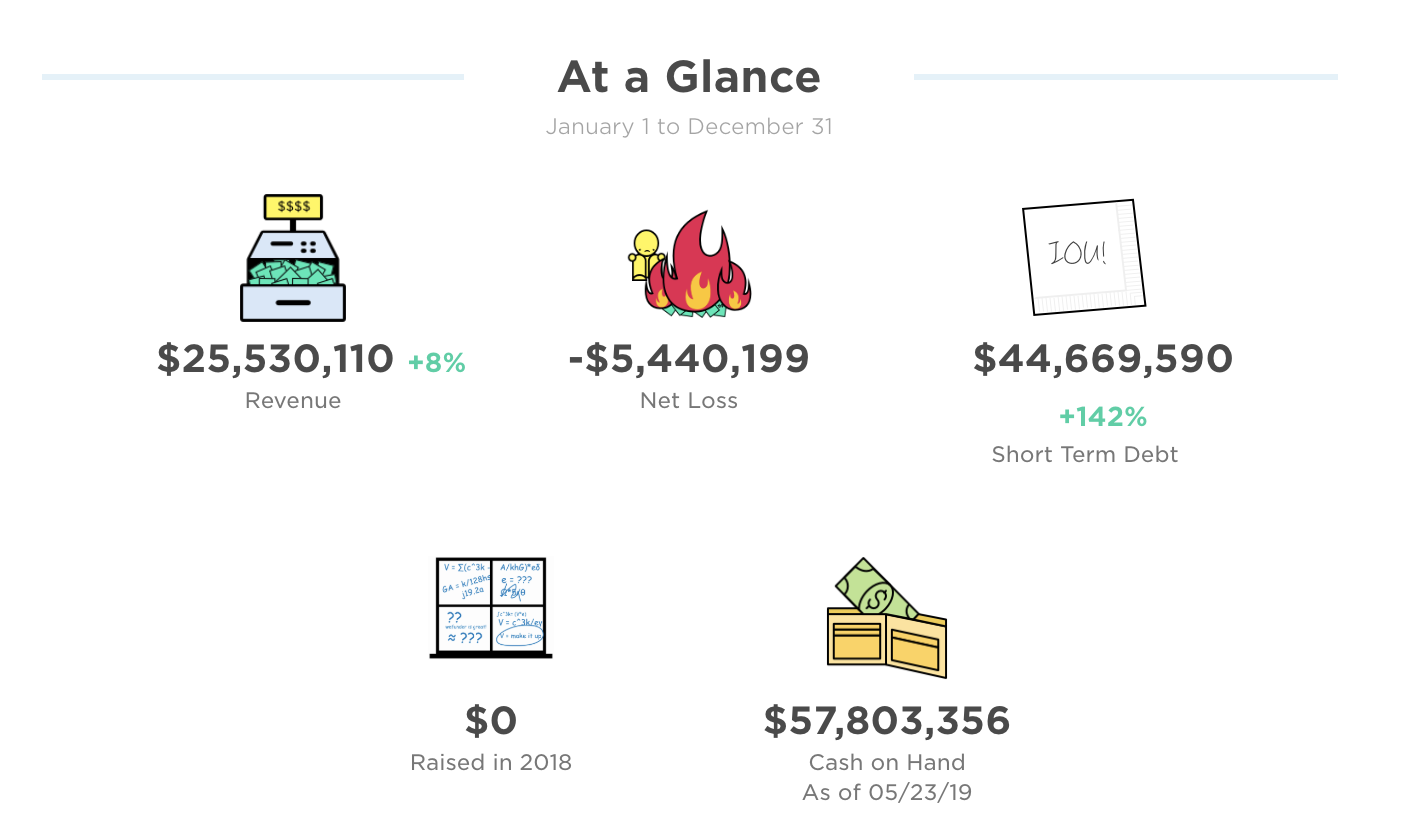 Management's Discussion and Analysis of Financial Condition and Results of Operations
You should read the following discussion and analysis of our financial condition and results of operations together with our financial statements and the related notes and other financial information included elsewhere in this offering. Some of the information contained in this discussion and analysis, including information regarding the strategy and plans for our business, includes forward-looking statements that involve risks and uncertainties. You should review the "Risk Factors" section for a discussion of important factors that could cause actual results to differ materially from the results described in or implied by the forward-looking statements contained in the following discussion and analysis.
Overview
Bellwether Housing is a nonprofit organization, founded in 1980, conducting activities in the State of Washington.
Our vision:We envision diverse communities where people of all incomes and backgrounds share in the prosperity of our region.
Our mission:Bellwether Housing creates stable communities and access to opportunity through affordable housing. We develop and manage homes for people with limited incomes near job centers, transit, and services. We amplify our impact by helping other organizations in the Puget Sound region do the same.
Our residents:Bellwether residents include families, young people starting out, seniors on fixed incomes, people with disabilities, and immigrants starting over in a new country. Fifty-two percent of our residents identify as people of color. One in five Bellwether residents experienced homelessness before moving in.
Our apartments are affordable to households with very low to moderate incomes. Our workforce housing serves families with moderate annual incomes of around $53,500 to $64,000 for a family of four. We also serve very low-income households, such as families exiting homelessness, who might have annual incomes around $32,000 for a family of four. For a single person, we serve people with incomes ranging from about $22,000 to $44,000 a year.
Our approach:Bellwether Housing has been developing and operating affordable apartments for nearly 40 years. Founded in 1980, by the downtown Seattle business and civic leaders, Bellwether has grown to be Seattle's largest nonprofit affordable housing provider. As of December 31, 2018, Bellwether owns and manages 2,081 affordable homes in Seattle housing 2,400 people.
As dedicated stewards of our community resources, Bellwether holds itself deeply accountable for creating enduring affordable housing. We proactively manage all our resources: our finances, buildings, and our community relationships. Our stewardship allows us to weather economic downturns, create more affordable housing, and maintain the quality and affordability of our properties. We're strategic in our investments, seeking out opportunities that will strengthen the organization, benefit the community, and serve our residents.
Every Bellwether resident has access to our resident services program. Our resident services team connects residents to community resources that will support their housing stability and personal needs. The team creates community by hosting educational and social events for residents. Our goal is to keep people stably housed, and to ensure they truly can access resources and opportunities.
Milestones
Throughout its first 35 years of existence, Bellwether Housing experienced slow but steady growth, developing affordable homes that it would own and maintain and providing third-party housing development services for other organizations. Our pace of development over those first 35 years was largely constrained by the availability of public resources to provide the capital necessary to create housing affordable housing.
In 2014, we began exploring options for breaking free of the constraints of public funding resources and began exploring options for bringing local, private capital, motivated by the deep social impact of creating housing for lower income households, into our developments. By 2015, we created our first impact investment fund, raising $2 million to help acquire and rehabilitate a 50-unit building in one of Seattle's most desirable neighborhoods, North Queen Anne. In 2016, we raised another $2 million to help construct a 72-unit building in South Lake Union.
The Building Opportunity Fund – our current effort to raise $4.5 in impact investment funds and $4.5 in philanthropic support - is the next step in what we hope will be an enduring and powerful tool to bring community-based capital into our mission and to engage people throughout our community in the creation of homes for our lower income neighbors.
With the help of our Building Opportunity Campaign, in the next three years, our level of production of affordable housing will be three times what it was over our first 35 years of existence.
Historical Results of Operations
Key performance indicators for 2018:
- Debt service cover ratio across the portfolio of buildings we own is1.8
- Current ratio for Bellwether's consolidated operations is 5.4
- 97.38% occupancy rateIn 2018, Bellwether engaged in some significant transactions worth noting:
- On September 18, 2018 Bellwether purchased a 96-unit apartment project known as the Views at Madison at a cost of $11,794,641.00.
- During the year ended December 31, 2018, Bellwether sold the parking lot at Graham Terry to a third party. The sale resulted in a recognition of gain in the amount of $7,802,252.
- During the year ended December 31, 2018, Bellwether sold the land and building at John Winthrop Apartments, a 79-unit 100-year-old building to a third party. This sale was the result of a years' long analysis of the cost to retrofit a seismically vulnerable building that needed significant systems upgrades. Bellwether concluded that the cost to renovate the building would be a net drain on public affordable housing assets, and it instead decided to sell the building and instead use a portion of the proceeds of the building sale to fully replace the units at its new Madison/Boylston project to be placed in service in 2022. The sale resulted in a recognition of gain in the amount of $15,560,093.
Operating results for 2018:
- Revenues & Gross Margin. For the period ended December 31, 2018, the Organization had revenues of $25,530,110 compared to the year ended December 31, 2017, when the Organization had revenues of $23,711,867.
- Assets. As of December 31, 2018, the Company had total assets of $298,476,88. As of December 31, 2017, the Company had $247,819,541 in total assets.
- Liabilities. The Company's liabilities totaled $44,669,590 for the fiscal year ended December 31, 2018 and $18,422,761 for the fiscal year ended December 31, 2017.
Liquidity & Capital Resources
Bellwether has $38,058,330 of financial assets available for general expenditure within one year of the statement of financial position date. Management assesses its ability to meet its current financial obligations throughout the year, and has set internal targets for cash and debt to ensure that the organization can meet its general expenditures and other obligations as they become due.
Bellwether considers its assets available for general expenditure to include cash and cash equivalents, tenant and other receivables, and internally designated reserves. Bellwether considers revenue sources without donor restriction (rents, developer fees, interest) sufficient to meet its general expenditure levels. As part of the budgeting process, Bellwether makes appropriations at each fiscal year end and invests surplus cash flows into the following internally designated reserves:
Administrative Operating Reserve – The administrative operating reserve was established to support short-term deficits in the event of unforeseen circumstances. Bellwether has set an internal target of 4 to 6 months of operating expenditures. The administrative reserve balance at December 31, 2018 was $2,759,684.
Pooled Replacement Reserves – The pooled replacement reserve fund was established to supplement the required replacement reserves held by each building. The pooled replacement reserve shall be used when the required building level reserves are insufficient to cover emergent repairs and replacement needs. The pooled replacement reserve balance at December 31, 2018 was $1,929,959.
Impact Investor Reserves – The impact investor reserves is an internal 'debt sinking fund' to support those private investor loans made to the organization at their maturity date; provided those loans are not refinanced. The impact investor reserve balance at December 31, 2018 was $913,076.
Opportunity Fund – The Opportunity Fund serves to provide leverage to strengthen Bellwether's ability to borrow capital from third parties that would further the mission of Bellwether Housing. Provided that Bellwether's liquidity remains sufficient to maintain its desired borrowing capacity, the CEO may determine that an effective use of this fund may be to provide short, mid, or long- term financing of acquisition and development costs that support the creation of affordable housing. The opportunity reserve balance at December 31, 2018 was $27,736,036.
As these reserve funds are internally designated, management may at its discretion use these funds to support general expenditures should the need arise. Bellwether also has access to a line of credit
Runway & Short/Mid Term Expenses
Bellwether brought on-line over 300 new units of affordable housing in the last half of 2018, resulting in an anticipated increase in average revenue of 14% in 2019. Building and operating expenses are expected to increase 11% in 2019.