SAY HELLO TO THE NEW HOLLYWOOD
Voyage Media is democratizing entertainment by connecting talented storytellers with top producers.
We've created an all-in-one platform for emerging talent to connect, learn, and create. Storytellers (from novelists to screenwriters) can browse through our roster of 45 A+ producers or take one—or all—of our 450+ lessons available to hone their skills. But Voyage Media's winning feature is our ability to help clients take a project all the way from concept to screen.
Storytellers search and connect immediately with 45 partner producers in various markets who provide strategic roadmaps and mentorship for their projects…
Storytellers can select from a variety of career-building courses taught by entertainment pros.
Numerous storytellers on our platform go on on to partner with us and other producers and are at various stages of development, production or distribution.
"Every once in a while, a company comes along that changes the face of the game. Not only am I a customer of Voyage Media but I'm also investing in this impressive enterprise. I've found Nat and his team to be of the highest integrity coupled with a clear vision of how to reshape the future of entertainment and provide writers like me with a real path in. The thought of getting my novel adapted for the silver screen and then marketing it to the entertainment industry was a daunting challenge. I recognized I needed a partner and was fortunate to discover Voyage. It has been an exciting and great learning experience. I'm not just a satisfied customer; I'm a delighted customer! "
J Thomas Rompel
Author, Citizen Warrior The 4th Branch & Voyage Media Investor
WE HAVE 40 TOP PRODUCERS ON THE PLATFORM
Who are eager to get access to new, raw talent and give back to the community.
We have an all-star producer team we're proud of! Our roster includes alumni from cult hits like Donnie Darko to box office phenomenons like The Avengers. From edge-of-your-seat thrillers to swooning romances, our producers have the experience to help guide and champion any project.
WHY PRODUCERS LOVE VOYAGE MEDIA
"As a writer/producer who struggled for years before his first produced work, I know how hard it is to break in to Hollywood without the right connections. If only Voyage Media had existed when I first entered the business, it would have saved me years of hassle and heartbreak."
Michael Chamoy
Alphas, X-MEN 3
"Voyage has provided me with a steady revenue stream, given me the opportunity to work with new talent and to become involved with many outstanding projects. There are currently two projects I've identified from creators on the Voyage platform that I am excited to be taking to market. "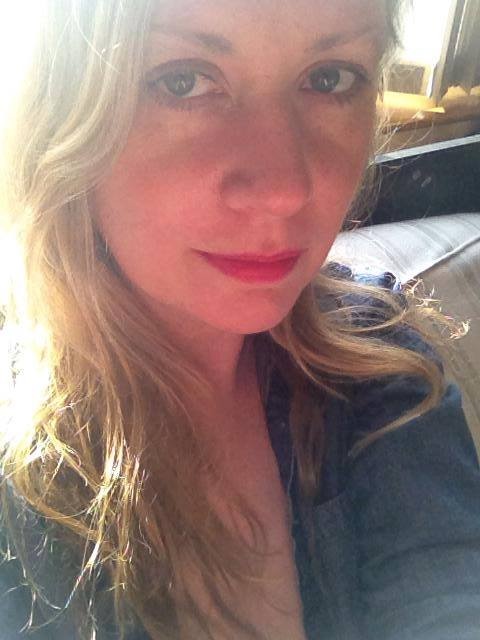 Kathleen McLaughlin
REVENGE, SALT, THE SUM OF ALL FEARS
WE'VE PRODUCED 7 MOVIES AND TV SHOWS, ONE OF WHICH WON AN EMMY!
Voyage helps storytellers outside the Hollywood system get their projects financed and made.
Released in Fall 2014, Valley Uprising won an Emmy against competitors from HBO and Nova/PBS. The film, along with reality show Flipping Miami which aired on A&E, was one of the first projects released by Voyage. Since the company's first financing, they've gone on to produce faith-based indies, Sunrise In Heaven and My Daddy's In Heaven, which hit #1 on Amazon; the family sports drama, Chance, starring Matthew Modine of Stranger Things and Full Metal Jacket; helped develop the remake of Stephen King's Pet Sematary, which has so far grossed over $112,399,944 worldwide; and others.
24
Projects in Development
In Development | Thriller
In Development | Thriller
In Development | Documentary
In Development | Documentary
In Development | Reality TV
In Development | Thriller
In Development | Thriller
WHY WRITERS LOVE VOYAGE MEDIA
(AND WHY THEY'RE INVESTING)
"As a neophyte in entertainment, I was concerned whether a film based on my book had potential. I couldn't have been better taken care of by Nat and his team. Not only did they get a script written, they got my movie cast, financed and now in production.

I'm eager to deepen my relationship with Voyage Media as an investor who believes in their mission and who knows they get results."
Rebecca Crownover
Entrepreneur & Best Selling Author
" I would like to send my deepest gratitude to Voyage Media for believing in my book and supporting my project financially. It was an absolute pleasure working with CEO Nat Mundel and his team.

Due to my satisfaction and that my book is now being produced as a movie, I am very excited to be investing in Voyage Media, becoming part of their family, along with the rewards of financial prosperity and accomplishment. "
Rico Austin
Author, My Bad Tequila
We've Grown Our 3 Key Metrics
Voyage Media is becoming the place for emerging writers to learn, connect, and grow.
OUR JOURNEY SO FAR
We've built a thriving community and track record of success in a very short time.
October 2012
The Voyage Community is Born
First connections between emerging screenwriters and Hollywood producers.
June 2013
Flipping Miami Airs on A&E
First TV project airs after only a few months in development and production.
September 2014
Valley Uprising!
First feature film released in theaters.
February 2015
"Get Educated" Launches
Voyage introduces over 450 online lessons for creators .
April 2016
First Ignite! Workshop
Producers and writers collaborate in Hollywood and relationships were made that will last a lifetime.
September 2016
Valley Uprising Wins Emmy!
After airing on primetime on Discovery Channel our first film wins big!
March 2018
My Daddy's in Heaven Released
My Daddy's In Heaven Release. Movie hits #1 on Amazon before it's streaming release on Netflix.
January 2019
Production Wraps on Chance
The film stars Matthew Modine and is directed by Voyage's own John Crye
March 2019
Pet Sematary Released
Grosses over $112M worldwide.
Help Us Take Over Hollywood
"In a town filled with opportunists who prey upon the hopes and dollars of aspiring writers, Voyage is one of those rare companies whose heart is in the right place and whose services truly empower storytellers. As a consultant for Voyage, I've had the pleasure to work with writers ranging from the first-timer to the seasoned professional and seen how Voyage's services take their projects and careers to the next level. And now Voyage itself is taking things to the next level with their new crowd-funding program, which gives clients a piece of the collective action. "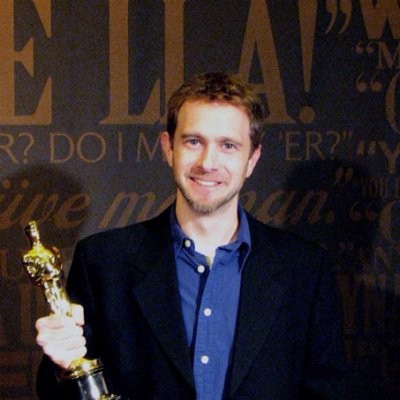 Aaaron Mendelsohn
Producer/Writer, Writers Guild Of America Board Member
Hollywood has traditionally been a club for the elite and well-connected—it's all about who you know, not necessarily what you can achieve.
Voyage is changing that. We're democratizing access to Hollywood by connecting ambitious, talented writers with real producers who've worked on blockbuster hits, major TV shows, and award-winning indies. And we've proven that the model works. By inviting both investors and creators to join us in ownership, our success becomes your success. We're all in this together!
Let's do great things,
Founder & CEO