Impossible Odds, Ice Cream, and Family: The Klaus Moeller Story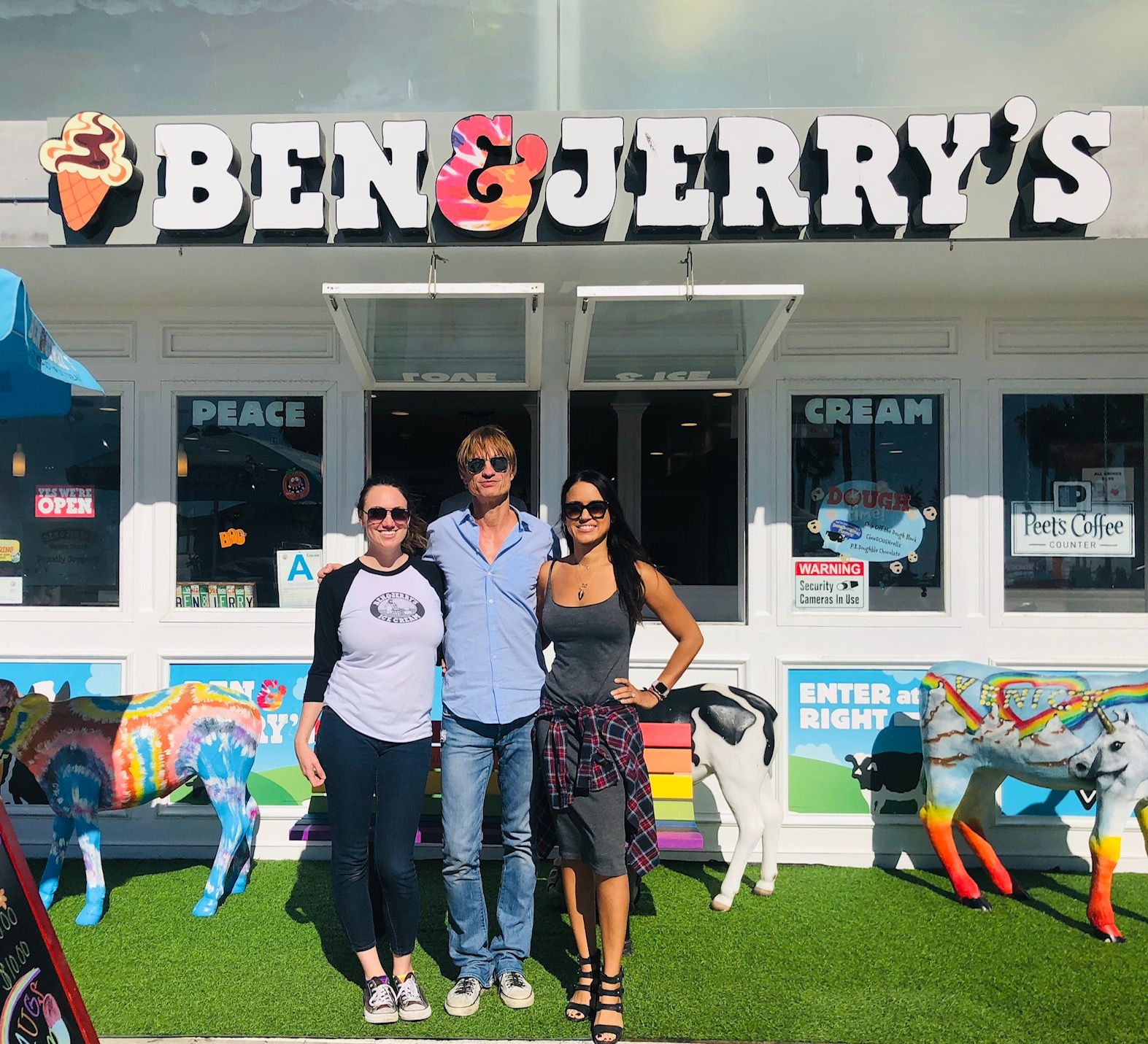 Klaus Moeller makes decisions faster than anyone I've ever met. His process appears to involve no second guessing regardless of the importance of the outcome, to the point where he often starts answering questions before they are finished being asked. For a man constantly involved in close to a dozen business ventures, this has been a defining trait of his professional career.

On a flight back from Japan, he sees kids playing with emojis and launches a branded emoji app called Hiero2. He reads an article about the finances of teak wood and builds a forest full of them in Costa Rica. And when he meets a Ben + Jerry's franchise owner, he decides to open his own on the most popular beachfront in the country by raising money through Wefunder.

Since opening in March, Klaus says Ben + Jerry's Venice Beach is exceeding expectations, though he's not permitted to publicly discuss revenue numbers due to his franchise agreement. Part of this is location — 15M people visit Venice every year and most of them are familiar with Ben + Jerry's. But like any food-service business, the store would tank if run poorly, and that's where Klaus' superpower comes in.

He should've died 23 years ago. He didn't. And because of that, everything he touches is full of more enthusiasm than most people know what to do with.

"I love doing people-pleasing stuff," Klaus said. "We're not just selling an ice cream — we're selling an experience. People come into our store and everyone is selfie-ing. Same with the emojis. It's happiness. I'm doing all of these businesses that put smiles on faces and it's just beautiful."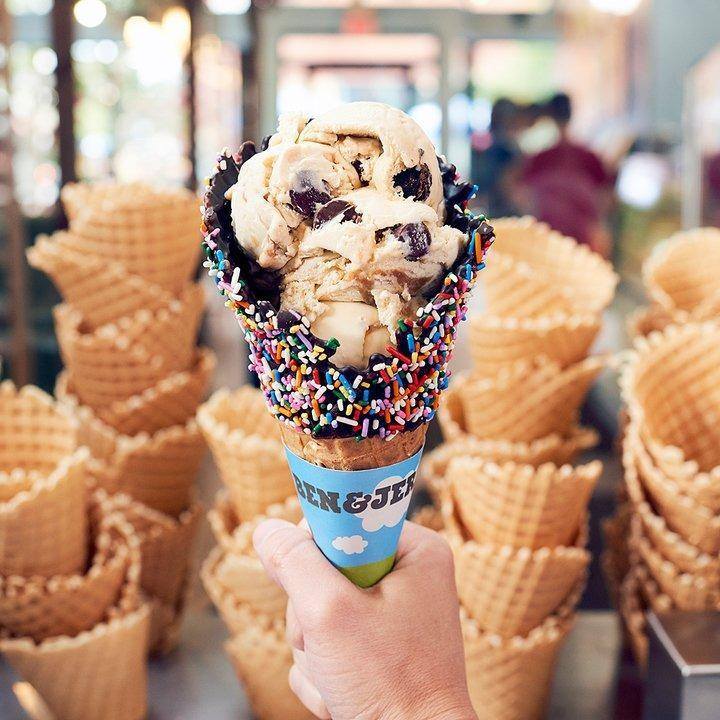 The son of two savvy Germans, Klaus learned the restaurant industry from watching his parents run 8 restaurants in southern Portugal. His first business was a wine bar, which folded because his friends drank on the house. Later, Klaus began importing jade from Burma (now Myanmar) but had to stop when export regulations changed.

After those two experiences, he started to value high-margin businesses over the more risky, explosive ones. Baby Genius, classical music for kids, sold CDs that cost .40 to make for $8. A photography venture sold reprints of copyrighted images for four figures that cost less than $100 to make.

The ice cream store is almost the perfect culmination. Ben + Jerry's makes most of their money on pints, not the in-store scoops, so they keep franchising fees low despite extremely high margins on ice cream. Plus, the store will soon expand into food, which Klaus thinks could be an enormous sales boost.

He runs all these ideas over with his daughter, Tia, the Director of Operations at Ben + Jerry's Venice Beach who does everything from inventory to scooping cones. They talk on the phone around 20 times a day.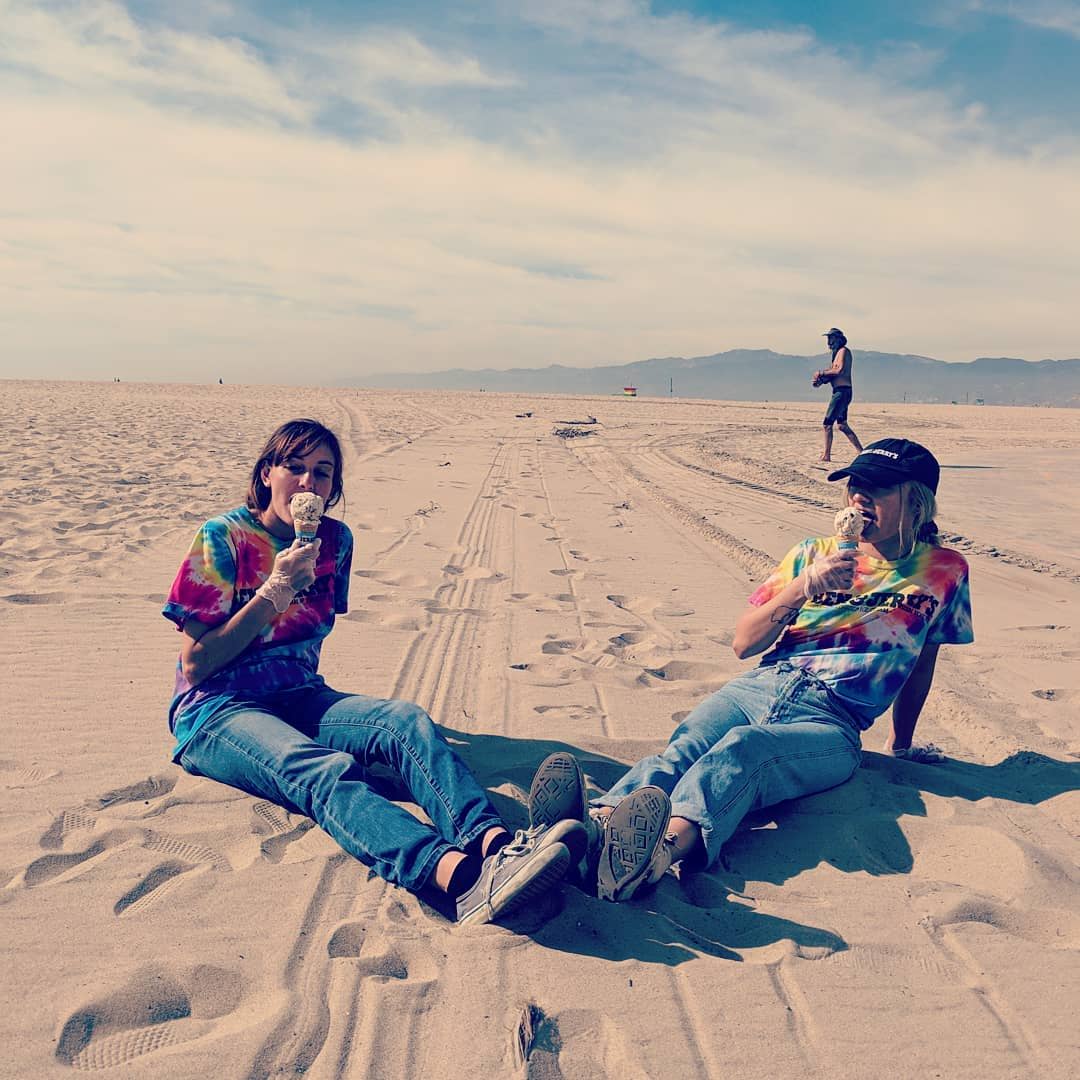 Standing outside the Ben + Jerry's, Klaus explains why talking to Tia so often is his favorite part of the business. More than 23 years ago, a doctor cut out a piece of his back and sent it off to a lab in Switzerland. It was positive for Maligna melanoma, the same thing that killed his father.
Klaus didn't sleep for a week. He thought he had three months to live. Maybe six.

Instead, the doctor called to say that Klaus was one of the luckiest people he'd ever met. Apparently, one in 500,000 melanoma patients has a body that fights the disease itself. Klaus didn't have to take a single pill. No chemo, no radiation, no nothing.

Yes, Klaus sees the world in business opportunities. High margins and profits. But he also wakes up most days in sunny Los Angeles. He bikes to work, whether it's to Ben + Jerry's or a new art gallery or the next project, and works almost exclusively with his family and friends. For a man who considers himself lucky every time he wakes up, these are also opportunities.

"My daughter runs Ben + Jerry's," Klaus said. "My son runs Hiero2. My wife is my best friend. I'm probably going to get hit by a bus tomorrow, but for right now…"

He trails off, looking out toward the ocean, then shrugs his shoulders and heads back into the Ben + Jerry's, where he'll run into a group of fifty sick children and their guardians from a local pediatric center and immediately decide to give them some free ice cream.