10% bonus of Shares added to each Investor of Black Momma Tea & Cafe, Inc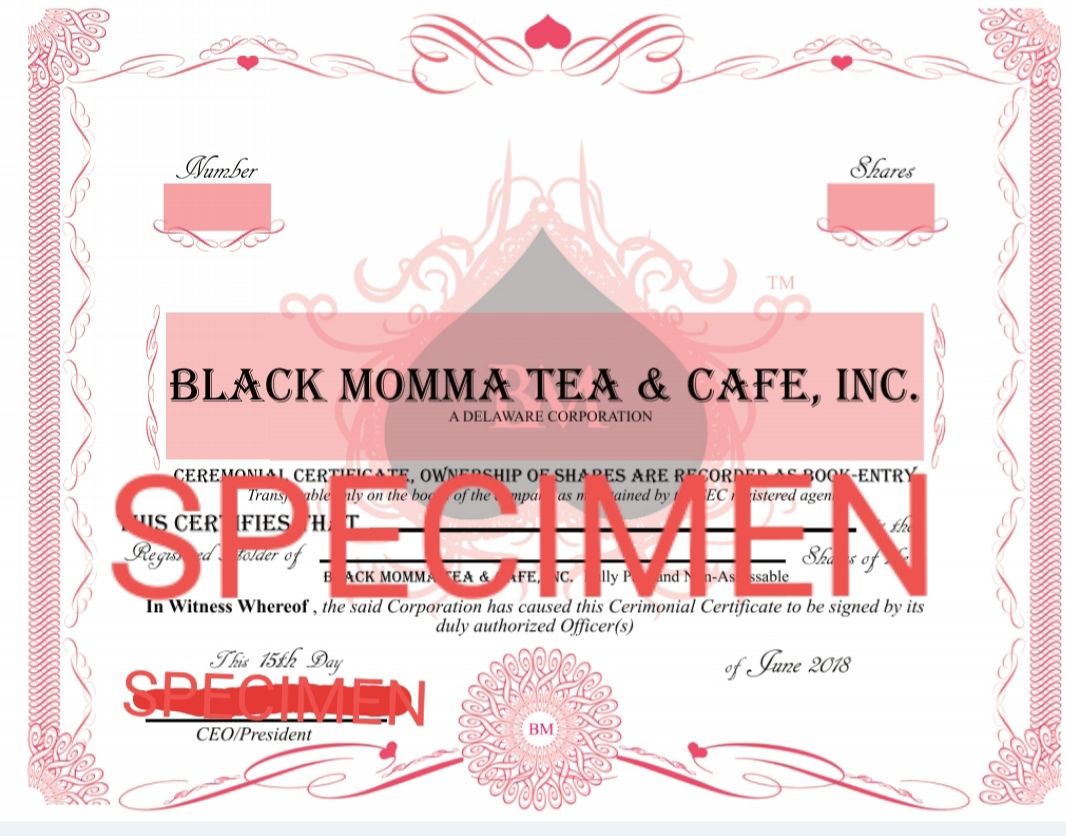 Thank you for investing in Black Momma Tea & Cafe, Inc. We finalized reconciliation of accounts and stock as of the close of business today! We will submit the final report to the SEC and Investor information to the SEC Registered Agent Vstock Transfer. Since you are the 1st to invest in the Pre-IPO, CEO, President Vanessa Braxton issued additional shares of a 10% bonus to each investor who invested thru Wefunder, Black Momma Tea & Cafe. (after the close of escrow)
* Example: If you purchased 100 shares, your 10% bonus is 10 shares at no additional cost. Therefore, you would have 110 shares!!
In the next couple of weeks, investors shall start receiving information via email thru Vstock Transfer office. In addition, Investors will receive a BMTC digital ceremonial stock certificate (Please be advised ownership of shares are recorded as Book-Entry and maintained by the SEC-registered agent).
WE ARE MAILING THE LAST 30 INVESTOR PACKAGES OUT SHORTLY!
We are extremely happy that you're with us on this journey and more updates to follow!
Please email Investor Relations at investor@blackmommateacafe.com for questions and updates.
Thank you
Vanessa Braxton
CEO/President