Thank you Altcoin.io investors! We've successfully raised nearly $1,000,000!
Hello everyone,
Thank you to all for investing in Altcoin.io! We are beyond excited to have you all along for this journey and can't thank you enough for your support!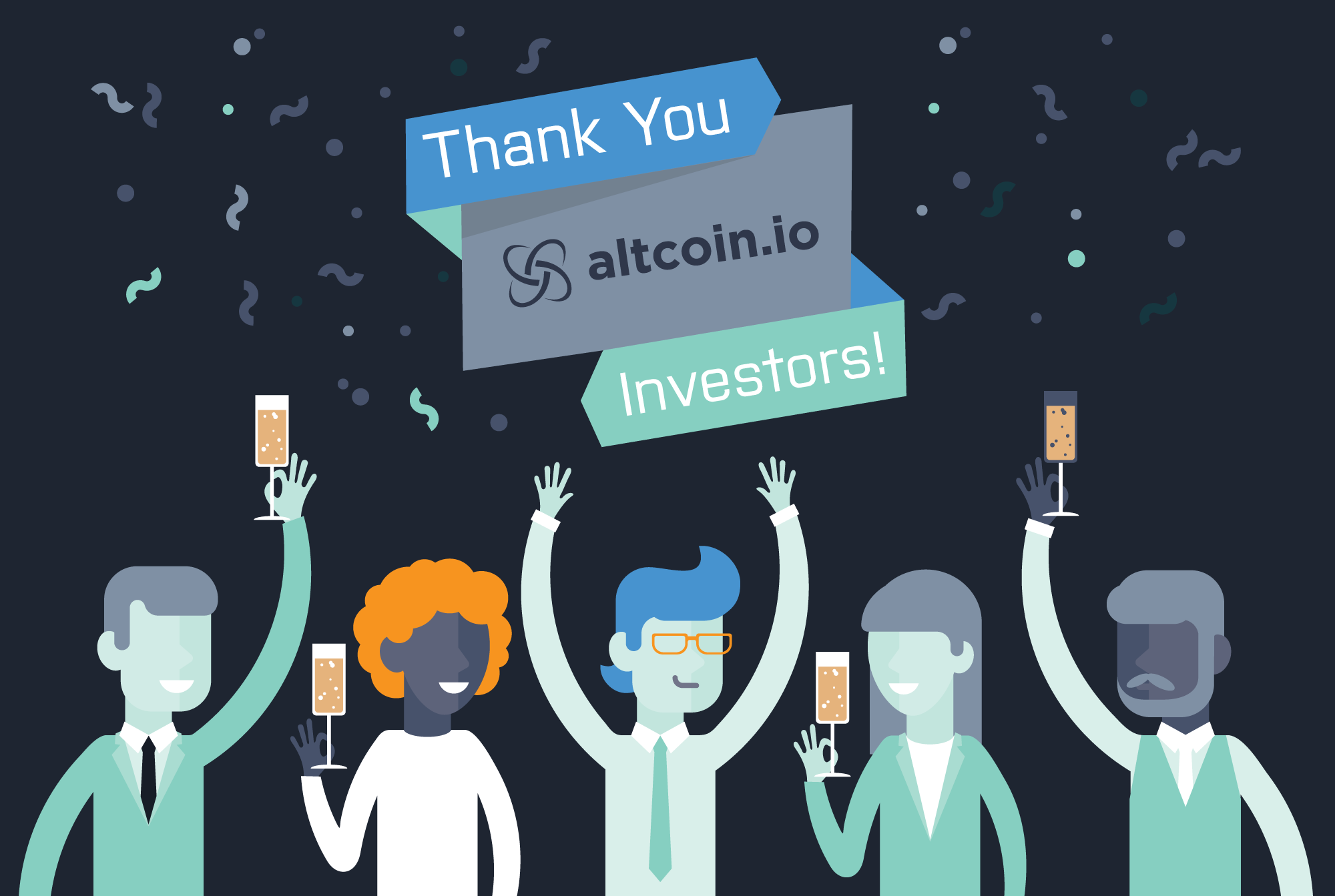 So, what happens now?

Rather than celebrating this fundraise, we're getting right back to work on development & innovation.
And we're not stopping until we are the most widely used exchange in the world.

You will also continue to receive frequent progress updates from us as we hope to keep you all informed every step of the way. From today, we're going to publish monthly updates to keep you informed of our progress to a live Plasma DEX.
Here's the big news for August previously published earlier this week: https://blog.altcoin.io/august-update-mobile-ux-atomic-swaps-and-plasma-dex-v2-94680ff9db30

If you have any questions, comments, or feedback please feel free to reach out to me directly at andrew@altcoin.io -- I look forward to working every day to show you a return on your investment by believing in Altcoin.io from the start!
Cheers everyone!
Altcoin.io Team
https://www.altcoin.io/

Want to stay up to date with Altcoin.io updates? Follow us on Twitter, like us on Facebook, preregister on our website, or join our Telegram channel.