Thank you all for joining!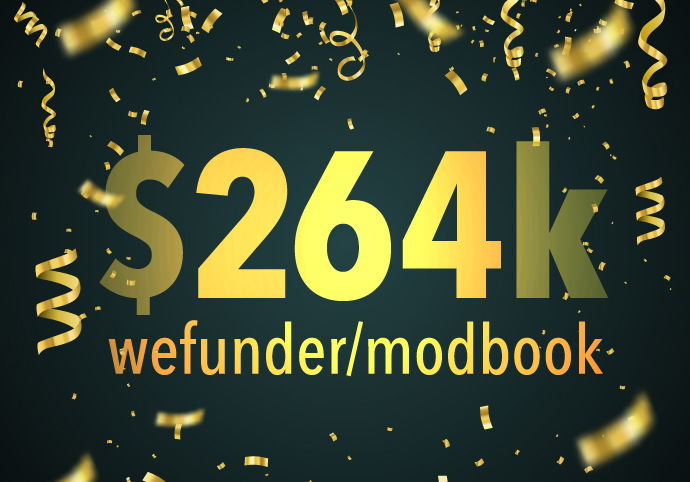 Hello everyone - with your great help and support, both investors joining directly and followers spreading the word, we raised over a quarter million dollars, $264,113 to be exact, from 332 most welcome new investors.
This is not only a great result for us individually, but it also puts us, to date, in the Top 21 spot of all Wefunder tech companies on record and the Top 6 spot of all Wefunder campaigns in 2018.
Having passed not only our minimum target of $100,000, but also blown by our $200,000 milestone with a comfortable margin, and adding over 300 investors to our shareholder roster, we are well set up to become the first community-owned Mac tablet maker.
Next up, crossing the t's and dotting the i's.
There were 9 other companies that closed their campaigns here on this platform simultaneous with us, putting the monies and paperwork of over 3,200 investors in front of the good folks at Wefunder – a truly herculean task.
You can help...
...speed things along by keeping your eye on your email inbox and expediently follow-up, should one of your t's need crossing.
Why not double-check right now that emails from wefunder.com as well as modbook.com don't get sorted into your spam box? For now we'll be using updates like this one to keep you posted on our progress, and by "whitelisting" our emails you'll be making sure you won't miss a beat.
The journey is just beginning and we, here at Modbook, are proud and honored to have all of you by our side.
For now, keep an eye on that inbox.
Ciao,
Andreas