Talk to Influencers Starting Thursday 11/19
Behind-the-scenes we've been onboarding some noteworthy influencers, and two of them are ready to talk to you over the next few days.
Lily Lei is a creator and comedian with almost 678,000 followers on TikTok, 19,000 followers on Instagram, and 8,700 subscribers on YouTube. She does short, pop culture comedy skits, and her Asian mom series is absolutely hilarious.
Lily can tell you all about how to start creating content on TikTok, how you grow your social media following, and how you find your niche online.

Talk to Lily this Thursday, Friday, and next Tuesday for as low as $20:

SEE LILY'S AVAILABILITY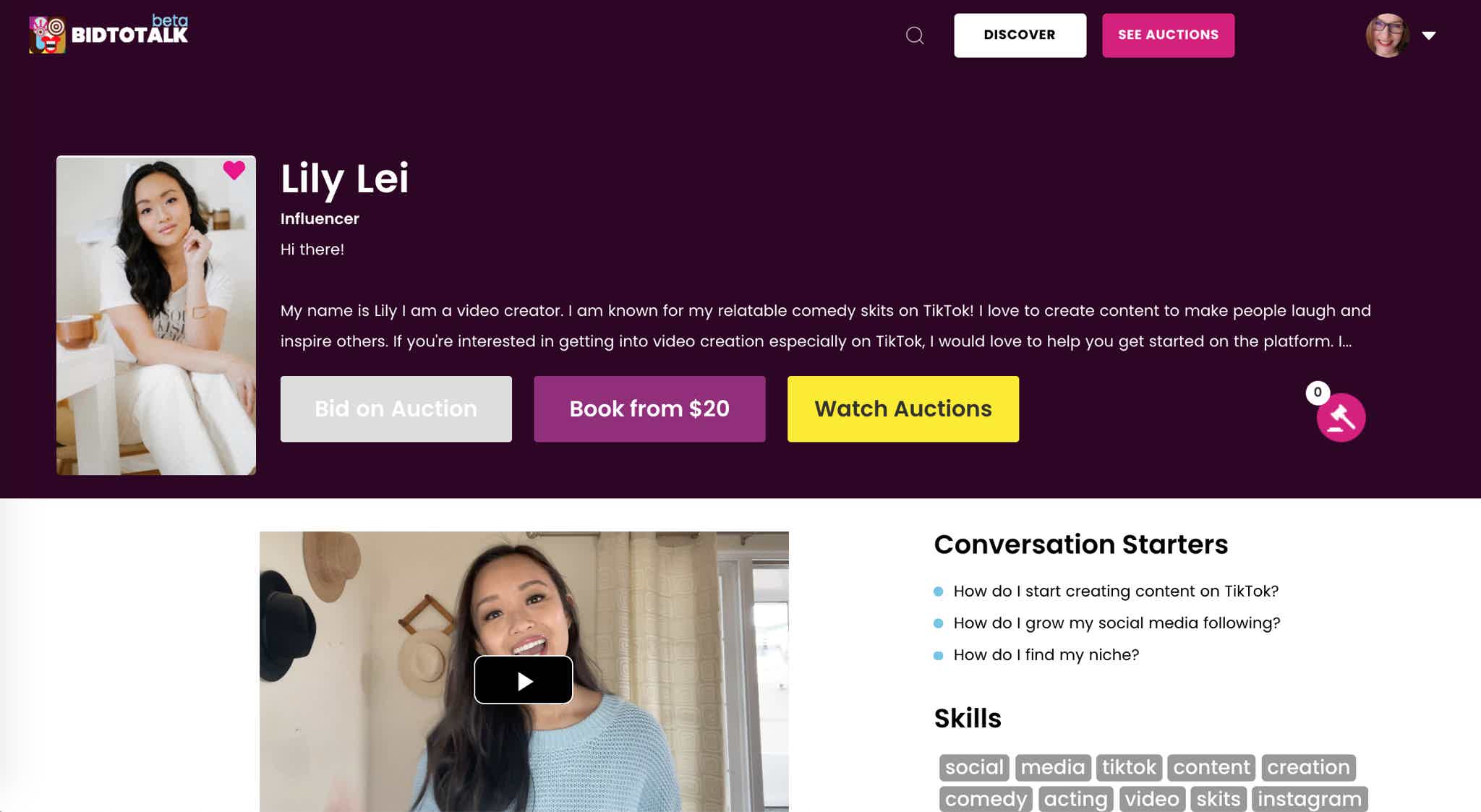 Kristin Farina is a professional dancer with over 1.2 million followers on TikTok, 51,000 followers on Instagram, and 25,500 followers on YouTube. She's danced with A-list celebs and showcases advanced dance moves on all her channels.
Kristin can tell you all about dancing and choreographing for superstars like Jlo, how to actually make your dreams a reality, and social media, marketing, and filmmaking.
Talk to Kristin this Friday or Saturday morning for as low as $37:

SEE KRISTIN'S AVAILABILITY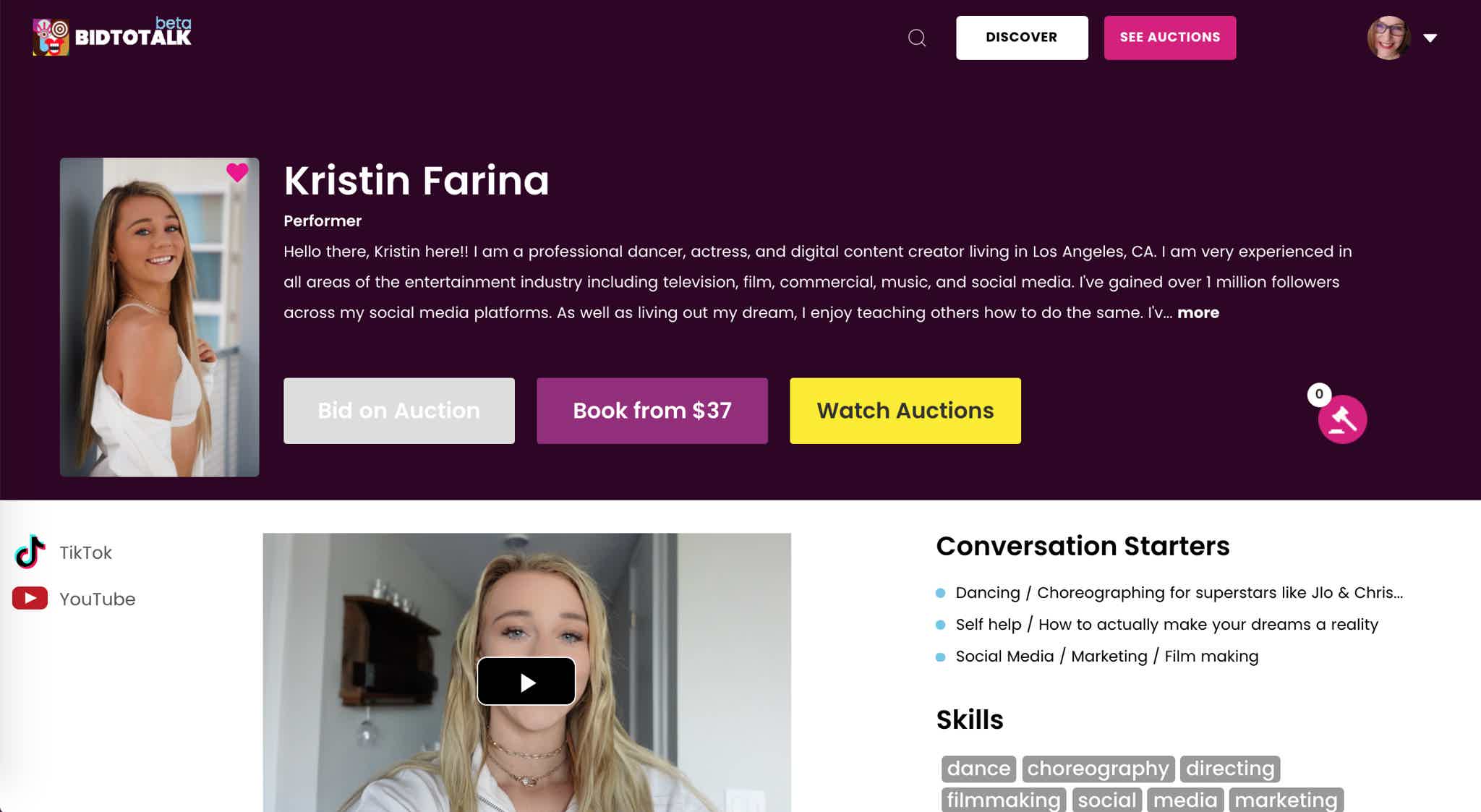 If you or anyone you know would enjoy this rare opportunity to connect with big-time TikTokers, please share these links!