Meet Rad's new COO: Natacha Gaymer-Jones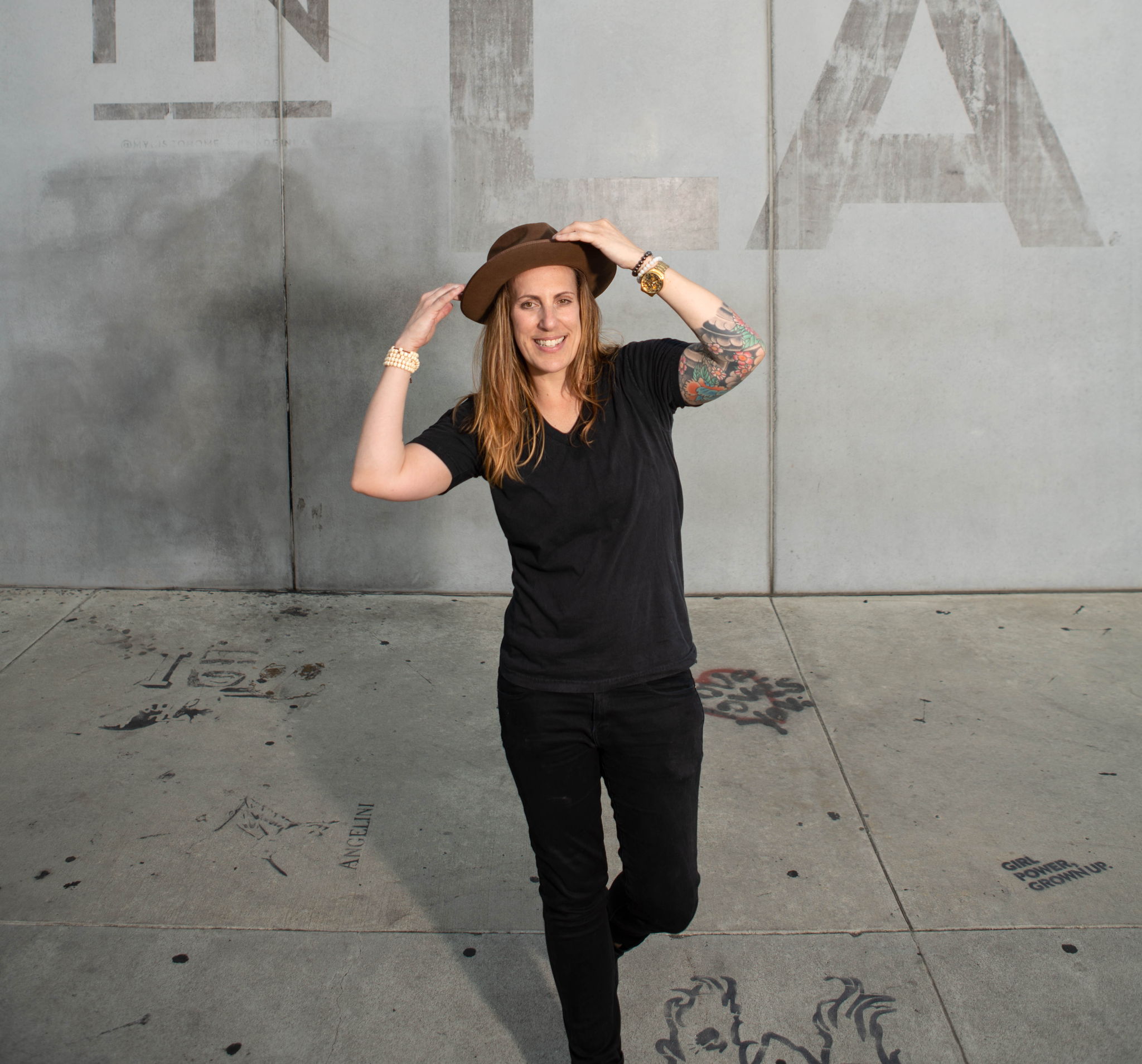 Natacha, How you got started on your entrepreneurial journey?
I consider myself an OG techie because, in the early 2000s, I dropped out of college for my first tech job in Seattle. Six months later, that startup went bust and I was back in school finishing my degree and began my career in digital marketing. Fast forward eight years in San Diego and a real estate crash, it was time for a new chapter. I moved to LA and began a new career overseeing digital projects for big consumer brands. My experience ranged from redesigning the Pepsi website to launching over 50 websites to super complex marketing initiatives. I remember feeling burnt out during this time because I wasn't really doing what I wanted to do. I remember thinking about how wrong everything was and started playing the blame game. Cut to... there really wasn't time to stick with that kind of thinking. So, I quickly changed my mantra to: "there's no way I'm going to fail" -- That slight shift in focus resulted in something awesome happening. I told myself that failure was not an option and that I have unlimited earning potential. The keyword in that moment, however, was "potential." I had to figure out how I was going to build AND be happy along the way! The answer was right in front of me: A NEW MINDSET. This is really what led to most of the success I've had which includes my previous business partner acquiring my first marketing firm.
I've always been exposed to wildly successful and creative people. For example, my dad (who was born in England) was the youngest of six kids. His sister Pattie was married to both George Harrison of the Beatles and later Eric Clapton. His sister Jenny was married to Mick Fleetwood of Fleetwood Mac. So ingrained in me was this notion that one could meet success by being different, being a risk-taker, and by pandering to their creative side.
Fast forward to today. Six years later, it has admittedly been a wild ride. The most important thing I've learned along the way was that a new mindset wasn't the formula for success but only a part of it. The other part was loving myself, valuing who I am and where I came from, and most importantly, standing in my power to say no to the things that I didn't want so the beautiful YES opportunities could continue to come knocking.
What led you to RAD?
First of all, a big thank you to Jeremy for asking me to do this quick interview here for our RAD nation and our Wefunder community. A little about myself…. I'm a super easy-going, left-hander who loves to work with people that are passionate about their businesses. I love my girlfriend, Elizabeth April – a renowned psychic and influencer. And I love the LGBTQ community. Aside from my work at Rad Intelligence, I'm the Southern California Director for Lesbians Who Tech (https://lesbianswhotech.org/). I'm also on the board of directors for StartOut, which connects and educates LGBTQ entrepreneurs to empower great leaders and businesses.
Before RAD, my entrepreneurial journey has literally taken me on quite the ride. My 20 years in tech is relatively diverse having experienced working with giants like Microsoft, Nestle and Fox. But I have to be honest, the most fun I've had is working with startups like Hyfn during its early days all the way through our $100MM acquisition. I guess it's fair to say that my working relationship with Jeremy and RAD was unexpected, especially given the success of my agency Swoon.ai - Here's the thing, I feed off of passion and am driven to succeed. This is a normal characteristic and quality I've noticed in high performing CEOs. This is one of the reasons why I was initially attracted to RAD. But what I love even more about RAD is that the entire team is beyond driven and talented. That's a potent mix in my opinion! I've found that when I surround myself with people who have that, we all win.
Overall, would you say things have been easy for you?
Being respected as an equal with my male counterparts has been tough. The old boys club gets really old. It quickly became apparent that clear cut and simple communication was really important. No beating around the bush, so to speak! I'm also not a fan of people who get defeated easily.
What's next for you and RAD?
My first couple months here at RAD I'd say things have been moving real fast. Besides the Wefunder campaign launching, we've secured 4 massive contracts alongside a bunch of mid-sized platform advertisers. It's crazy to see how things snowball and I see RAD growing even more as we continue to get into our groove. I'm pumped to be a meaningful part of the story and I think we have so much potential. What I really love is this team wide mind-set we all share and getting to write our own story. People told us we couldn't create a performance marketplace for influencers, and we did it. People told us that we were too early-stage to go after publicly traded companies as platform advertisers, and we did that too. I think the fun is just getting started and I love being here!