We passed $20K!!!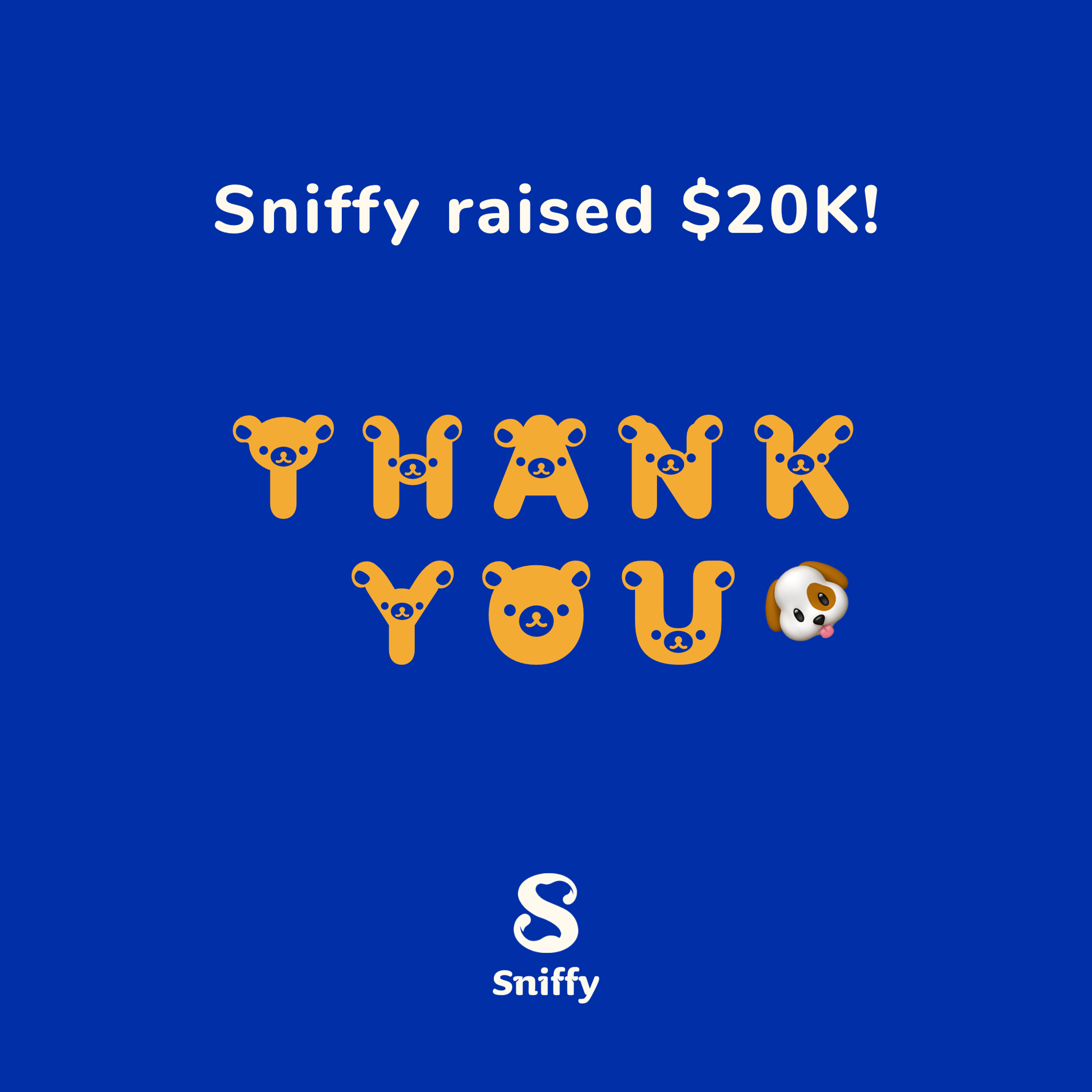 Hey Everyone,
We've reached our $20K goal last week! We are deeply grateful to all the investors & followers and are looking forward to the commercial release of Sniffy App in one month!

- $20K from 21 investors. This is an important milestone to achieve and we couldn't be more excited that we made it. Thank you all!!!

- There is no more early bird bonus since we've already passed $15K. But still there are investor perks for different amount of investments, so if possible please let your networks know that! We're aiming toward our $50K target now.

Thank you again for supporting and making it possible for us to achieve the next milestone. Stay tuned!
Best,
The Sniffy Labs Team