Calyx Cultivation Technology Announces COVID-19 Killing LED Fixture and Secures a Majority Stake in illumiPure™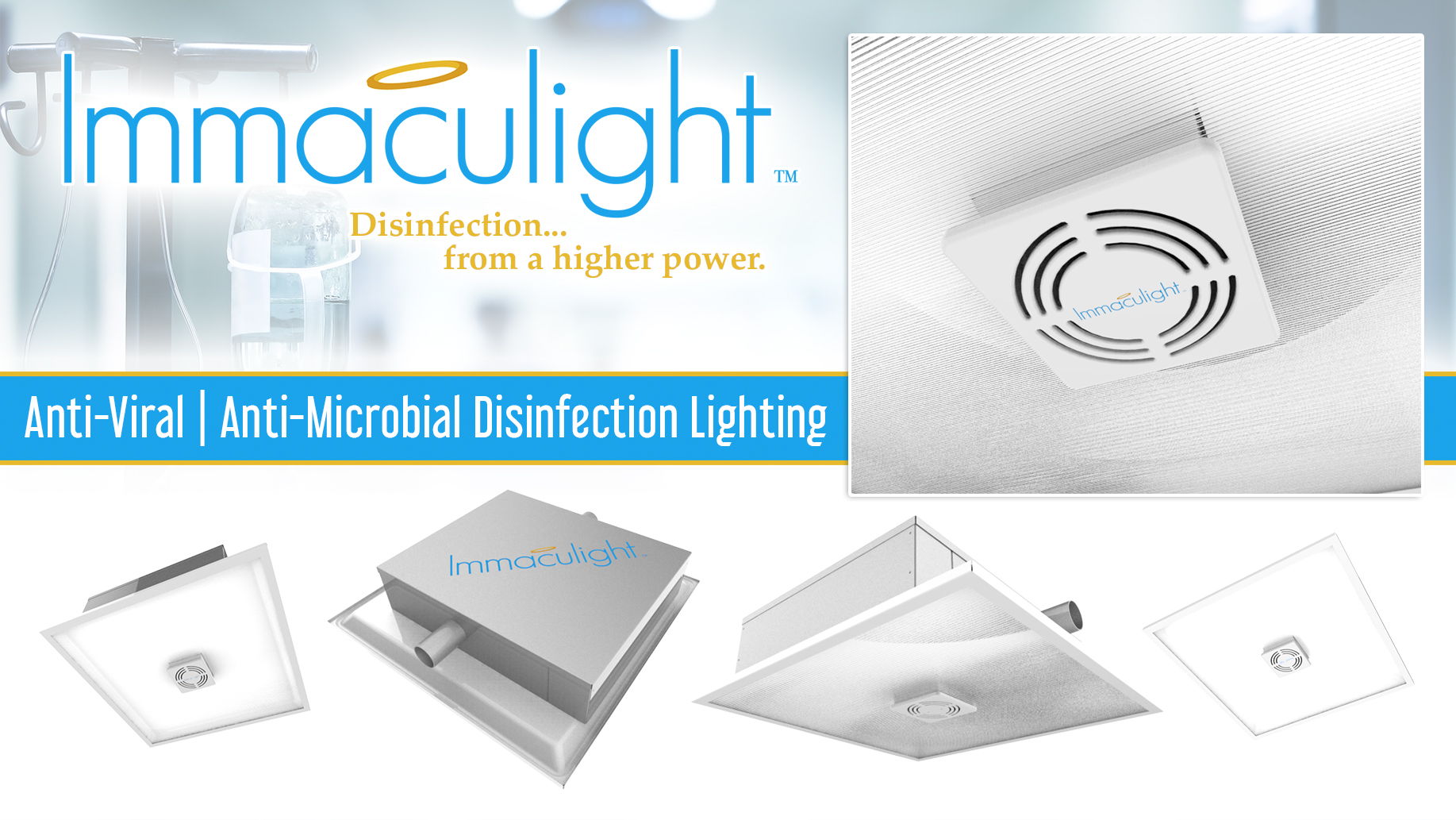 Advanced Grow Light Manufacturer Announces COVID-19 Killing Fixture
Imagine the power of a light which not only kills surface bacteria but also deactivates the growth of fungi and mold. For the last three years, Calyx™ Cultivation Tech has collaborated with the team of engineers at illumiPure™ on the production of a white light disinfection. And now Calyx is pleased to announce that it has just secured a majority stake in illumiPure to facilitate manufacturing of the new Immaculight I™ and Immaculight II™.
Introducing the Innovative Immaculight™
The Calyx Cultivation Tech team recently received a patent pending on a new COVID-19 killing fixture. The Immaculight consists of a white LED light which fights bacteria, mold, and fungi as well as an ultraviolet component which eliminates airborne viruses. This revolutionary product is the only solution on the market that safely disinfects occupied spaces without toggling between UV and regular light. Since it effectively inactivates bacterial pathogens associated with infections, it will be instrumental in preparing the world for the next flu season.
Calyx's technology contains enormous, evolving capabilities. The powerful decontaminating features of Immaculight have a wide range of applications, including high traffic areas such as hospitals, public transportation, restaurants, and retail spaces. This technology will be instrumental in getting people safely back into offices, classrooms, and businesses without jeopardizing public health.
The Story of Calyx Cultivation
Since its beginnings, Calyx has been inventing technology, overseeing quality control, and manufacturing LED fixtures here on American soil. Calyx formed the unique phosphor recipe locally and continues to conduct assembly in Houston, Texas. Because of the COVID-19 pandemic our government has invested billions of dollars into US based businesses, such as Calyx Cultivation, which counter the effects of the virus and keeps citizens safer from this worldwide crisis.
In addition to the recent development of virus killing fixtures, Calyx also harnesses technology to control the growth of plants while maintaining high levels of nutritional value with patented LED lighting. Studies show the onset of climate change will not only increase extreme weather patterns but jeopardize the quality and quantity of our food supply. Benefits of growing plants indoors with Calyx lighting solutions include a shorter growth cycle, less water consumption per crop, and increased number of plants per square foot. Calyx is committed to continue manufacturing problem solving products.
Calyx Cultivation's name originates from the leaf-like structures, called a Calyx, located at the base of a flower which plays the essential role of protecting the bud during its development. Like its namesake, Calyx's mission is to support and promote the growth of high quality technology which addresses serious issues affecting our global community.