Parlay Café Deploys Automated Facial Recognition and Temperature Sensing for Entry to Members Lounge...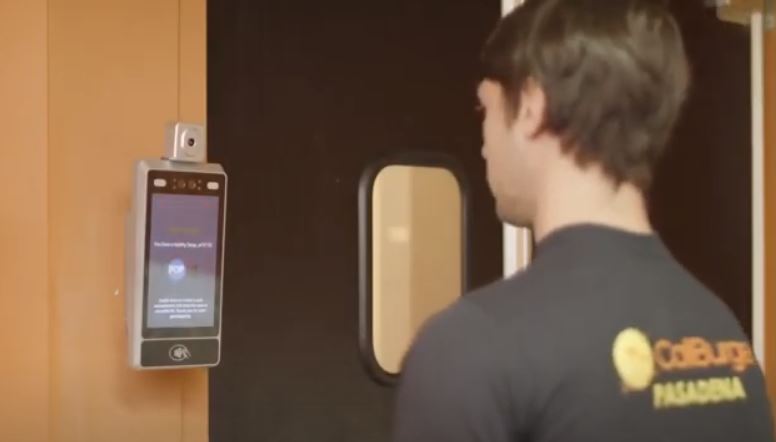 In the wake of the Covid-19 Pandemic businesses are scrambling to provide a safe environment for customers and employees. At Parlay Café we were already ahead of this issue with our "Members-Only" co-working lounge, which provides a haven from the public lobby, away from the coffee grinders, blenders, and loud conversations.
As we emerge from the shutdown, Parlay Café is excited to announce we have partnered with PopIDto provide automated access to our Members Lounge for our members and day pass holders. To enter the Members Lounge from our lobby and coffee bar a member simply steps in front of the PopID device next to the entry door to the lounge. The device scans the member's face and temperature, and searches for the member in our database. If the member is recognized as authorized to use the Members Lounge AND does not have a fever, the electric latch on the door is triggered and the member can enter the Members Lounge.
Parlay Café employees are scanned as they clock in, and again several times throughout the day as they migrate between the lobby and Members Lounge. The database keeps a record of each scan. As we begin to open franchised locations across the country, this solution is another step toward our commitment to ensuring that Parlay Café customers, members and employees will enjoy a safe and secure environment.
Last week many more companies announced a permanent transition from office-based to home-based workers, which will quickly result in millions of people searching for an occasional escape from the home office. The demand for our concept is obvious, and franchise inquiries are streaming in from all across the country. An even more exciting development is that we have been approached by management of several Fortune 500 companies asking about corporate memberships for their employees. This will be an enormous recurring monthly revenue opportunity as our franchise network grows!
Coffee Shops are too small – Co-Working spaces are too big – Parlay Café is JUST RIGHT!