A Movement's Milestone - Earth Day at 50
Hello! I hope that everyone is staying healthy and safe during these strange times.
This is a very special week. Fifty years ago, on April 22nd, a group of American activists held the very first Earth Day. In those days, the big environmental topic was pollution, and Senator Gaylord Nelson began Earth day to raise awareness and inspire people to action.
Fifty years later, Earth Day has become a global celebration and environmental issues are just as critical now as they were then. In fact, the World Health Organization estimates that 4.6 million people die each year from causes directly attributable to air pollution.
That's a huge problem and at World Tree we are committed to being part of the solution.
Thank you to each of you, our Eco-Warriors, who have invested and supported us in planting trees with our farmers. This year, we have raised nearly $750,000 on the WeFunder platform and we are not done yet!
Right now, the price to invest is $2,500 to fund one acre. The price will go up to $3,000 once we break through $1 million. So, if you are thinking of investing at the lower price - please make sure to click the big, friendly, invest-now button sooner, rather than later.
Tree Update
April is the peak month for us sending trees to our US-based farmers. This year we have approximately 40 US farmers primarily in Alabama, Georgia, Tennessee, Louisiana and Florida. Around 80,000 trees have been growing in the nursery, and most of these will reach their forever homes at the farms by early May.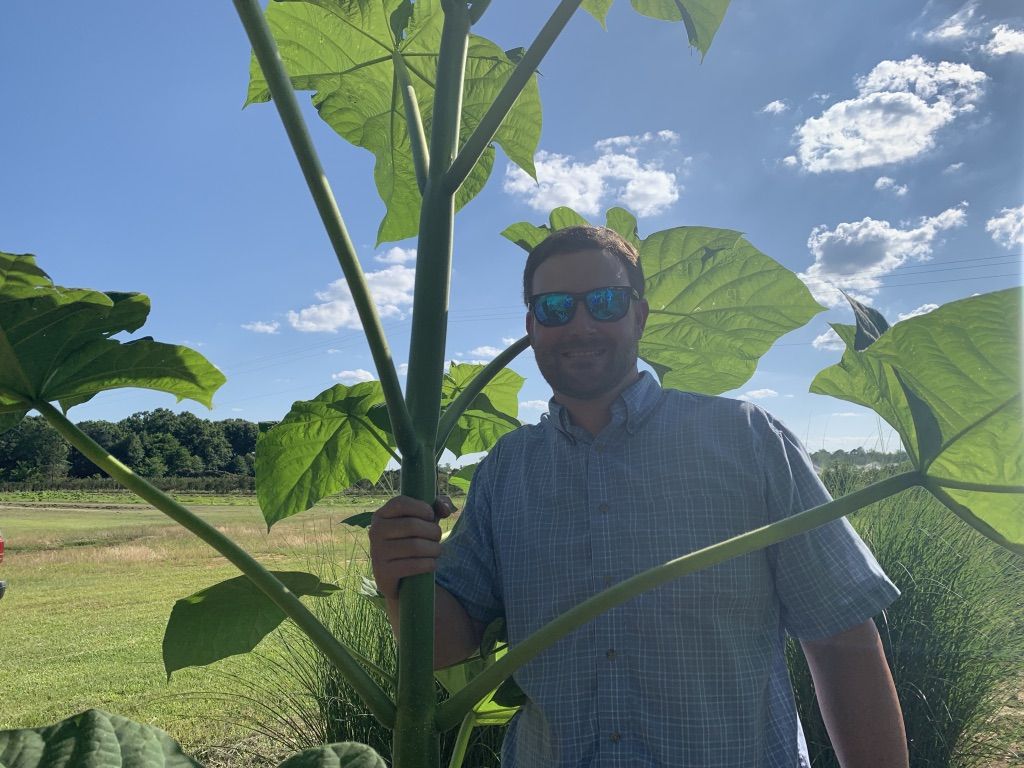 I want to send a big shout-out to Scott Fenn at the Alabama nursery for growing the trees, and to Kim Martens who has been managing the shipments. Kim's Dad, Eugene, is one of our top farmers and Kim has inherited his green-genes. She is also joining the program as a farmer this year, and planted her first 10 acres last weekend.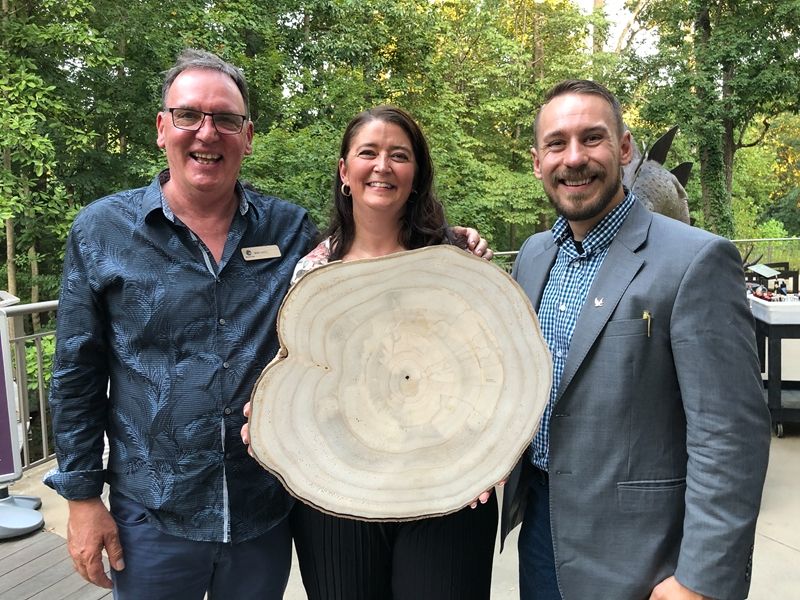 Meet the Team: Elliott Winter
Elliott is the leader of our Farmer Success Team, and its his job to make sure that the farmers have all the support they need to make sure that the trees don't just survive - they thrive.
He has a master's degree in Environmental Science and has participated in tree planting programs in Guatemala as part of his service with the Peace Corps.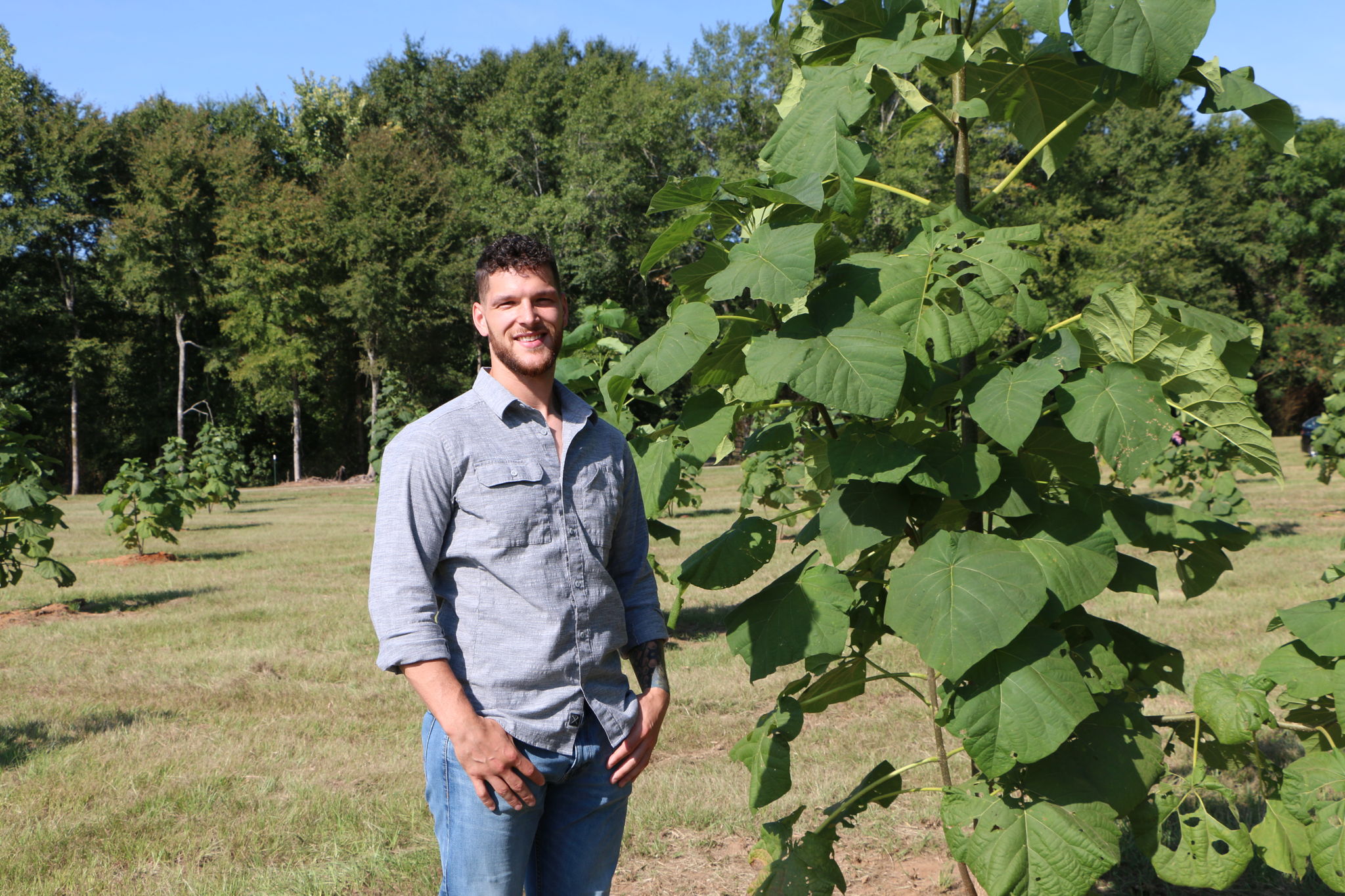 The "Process"
Elliott and the Farmer Success team personally talk to every farmer that joins the EcoTree Program to customize their planting strategy. The farmers receive an in-depth Grower's Guide as well as training videos, to ensure your trees are being planted and cared for consistently. When they have completed their training, they take a quiz to show they've understood the guide!
During shipment season, our nursery takes pictures of the trees before they go out and our farmers take pictures of them upon arrival. Our farmers also receive weed mats and water crystals (dependent on location) to aid in the tree's success.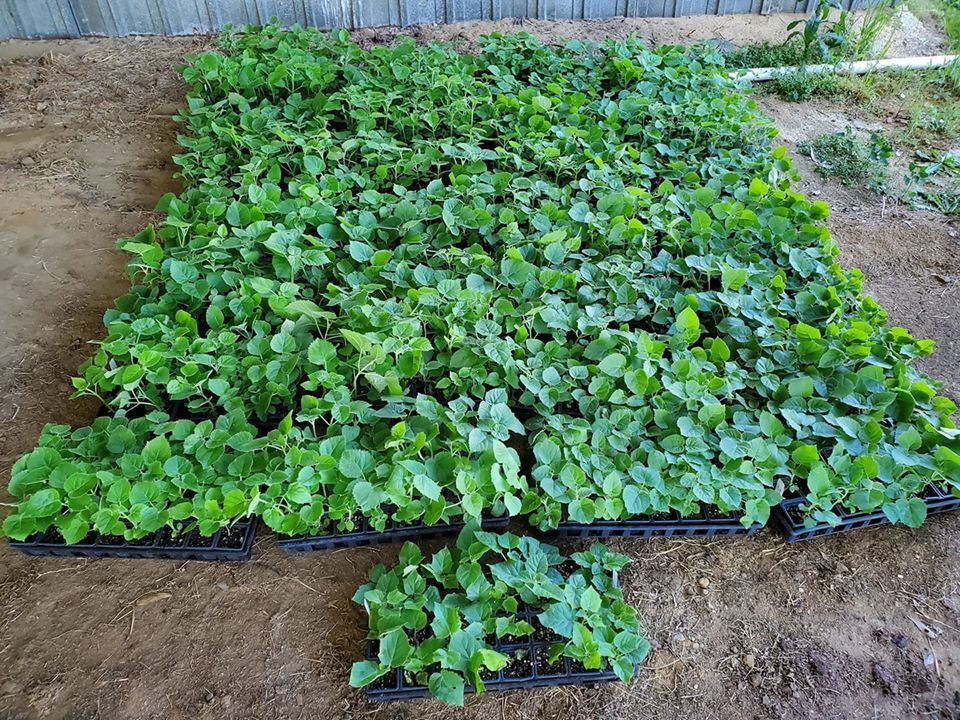 The trees spend 7-14 days in a shaded area in order to acclimate to their new homes. Once climatized, they can then be planted in the ground.
We have had an incredibly successful shipping season, and although we were delayed slightly by a rainy start, we'll be complete by early May. There are a lot of people involved in this process, so thank you to everyone that has made this possible; especially in the wake of our current global challenges.
Upcoming Events
The "Good" Risk webinar - Wednesday 22nd April at 3pm PST
Please join us Wednesday in celebrating Earth Day, by participating in our webinar. Dr Cathy Key will be sharing our program, and how to be an investment hero in turbulent times. Webinars are a great way to connect with the team, our mission and to get your questions answered.
You can register at:
https://zoom.us/webinar/register/WN_ImS8RaAMS2a9qpvXmQWekQ