Thank You for Making Our Campaign A Success!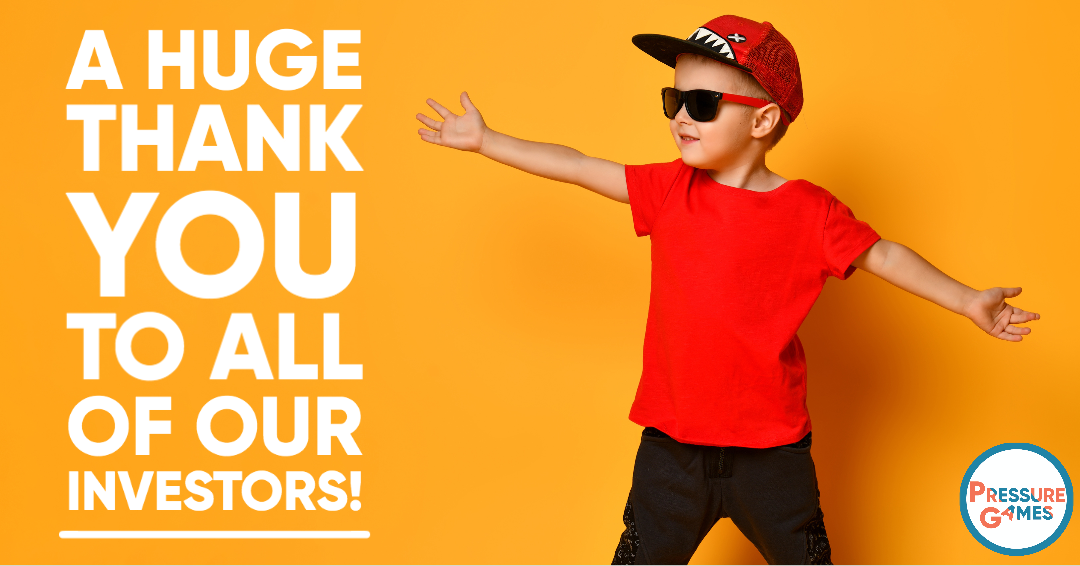 Last Friday at midnight, I watched a countdown clock tick from 60s down 0. I've seen many clocks go down.. from New Years Eve to our own toy aptly named "Countdown." This time was different and much more impactful. This was the end of our successful Wefunder campaign.
This was my first experience raising money through crowd-equity. It was exhilarating and exhausting. It was amazing and humbling. I'm glad it's over, but glad our team went through it. We had hard questions, deep introspection and a lot of support. And, of course, a lot changed in the world from November when we launched through early April when we ended. We made it to the other side and are stronger for doing so, both from a balance sheet and a planning perspective.
Thank you to everyone who invested in Pressure Games. We are working day and night to bring our first toy to market, plan future toys and do some very interesting promotional events in the short term.
We will keep you up to date as we proceed and hope you'll continue to follow along and provide your amazing feedback.