Farmers: Our Story in their Words
Farmers are the heart and soul of the Eco-Tree Program and we asked them to share their story with us. We wanted to know about their lives, why the Eco-Tree program matters and why they want to work with us. This video is the result.
The first time I watched it I just sat there and cried. The farmers are the reason I started this company and to hear them talk about how important this is to them reminded me of why this all matters. Please take a few minutes to watch it yourself.



Why this Matters
World Tree works with farmers in five countries: Costa Rica, Mexico, Guatemala, United States and Canada. These farmers live in very different cultures and environments. Yet they share some very important things in common, including the fact that most of them are struggling to survive in the current economic climate.
"Farming has been commercialized in the United States to such an extent that it's hard for the farmer to make any money," says Grover Plunkett, a farmer who has owned his land since the 1880s.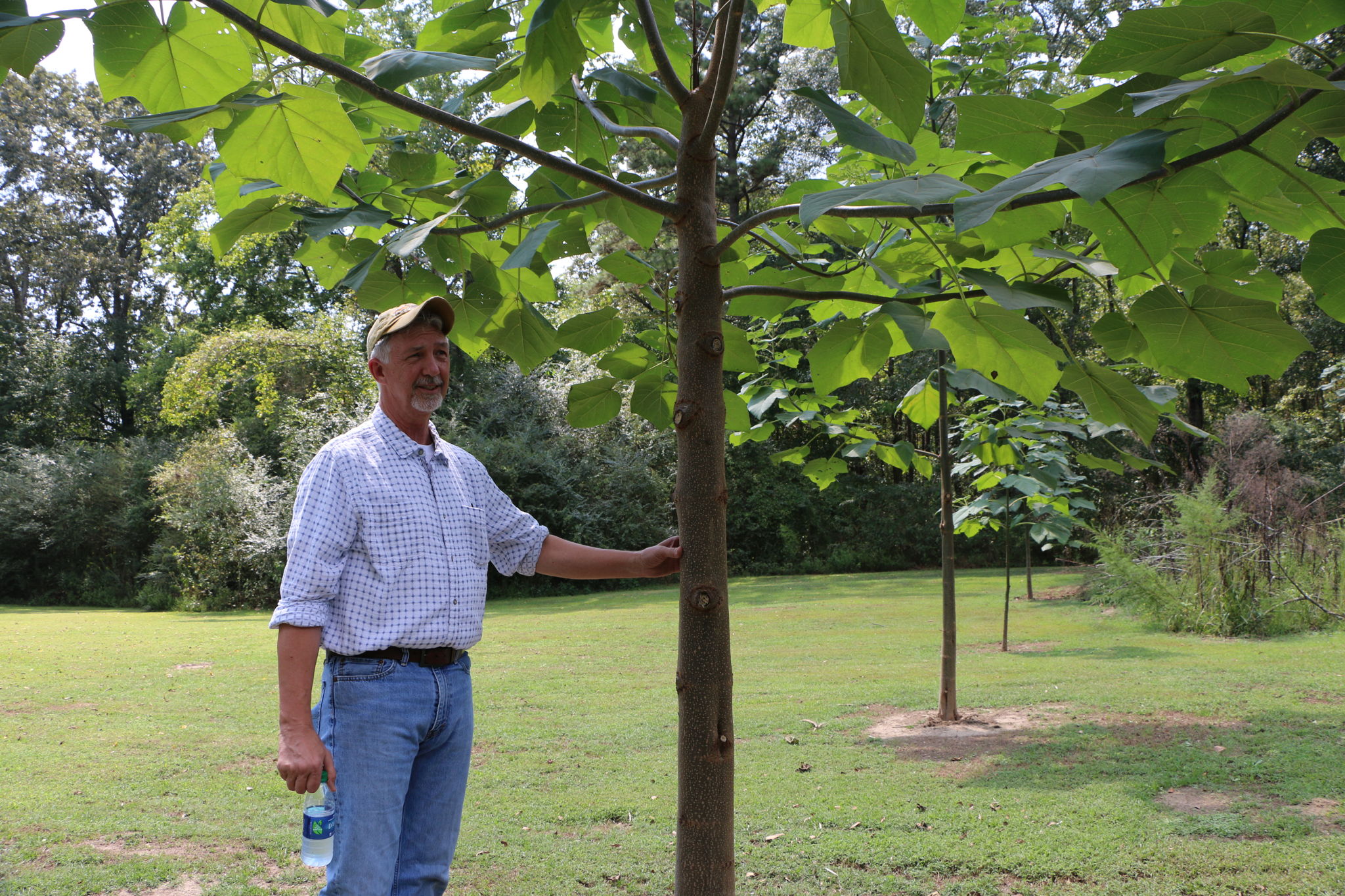 Grover with a 1 year old Empress tree in Alabama

Small farms account for over 70% of the world's food production. Yet Big Agriculture has made it very difficult for these farmers to make any money. According to research done by Chipotle, 56% of US farms lost money last year.
We are out to change that.
Empowering Farmers and Sharing the Profits
Investments into the Eco-Tree program are used to fund the planting of Empress trees with farmers. We provide the trees, training and support and the farmers provide the land and the labor.
"This product that World Tree has brought to us is quite an innovation," says Grover, "We have the opportunity to make money off land that was previously unproductive."
This is just as true for our farmers in Costa Rica, Guatemala and Mexico where the response has been amazing. Elliott Winter, who leads our Farmer Success team, just returned from a visit to Guatemala to meet our newest farmers. We planted trees in Guatemala for the first time in 2019 and the results have been amazing. The pictures below shows Elliott and the team with 6 month old trees that have been inter-cropped with corn. T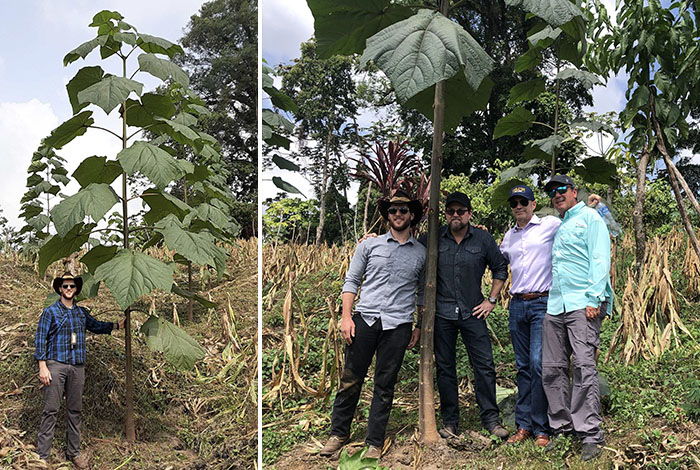 Do my trees look big in this? The team with 6 month old Empresses in Guatemala


150 Farmers
Every $2,500 invested on WeFunder allows us to plant another acre of trees. Currently we have raised approximately $500,000 which funds 200 acres. While that in itself is an awesome result - there is so much more we can accomplish.
Our goal this year is to plant 3,000 acres with over 150 farmers. We have a waiting list of farmers who are ready to get started. In fact, we have such a long waiting list that we could easily plant twice this number of trees if we had the funding. The distribution of farmers will be as follows:
United States: 500 acres
Costa Rica: 750 acres
Guatemala: 750 acres
Mexico: 1000 acres
The farmers will receive 50% of the profits from the lumber they grow and that we harvest. Our investors receive 25% of the profits spread across all the farms. Planting trees with many farmers across all these regions allows us to spread our risks.
We have the farmers; we have the trees and we have the team to fulfil our vision. All we need now is the funding to bring it all together. Please, share our video and share our story on your social media so we can support as many of these farmers as possible.