This the last week to share with your network Webuy black did a phenomenal article !
Its gonna be crazy and on point next year!! Im excited even though I feel like Im working 24 hours a day 🤣🤣.
Here's the article webuy black wrote https://webuyblack.com/blog/black-owned-tea-brand-headed-to-new-york-stock-exchange/
picture ( Me & my daughter at listing meeting at NYSE for BMTC) Historic for her ( our youth) to understand and see the process.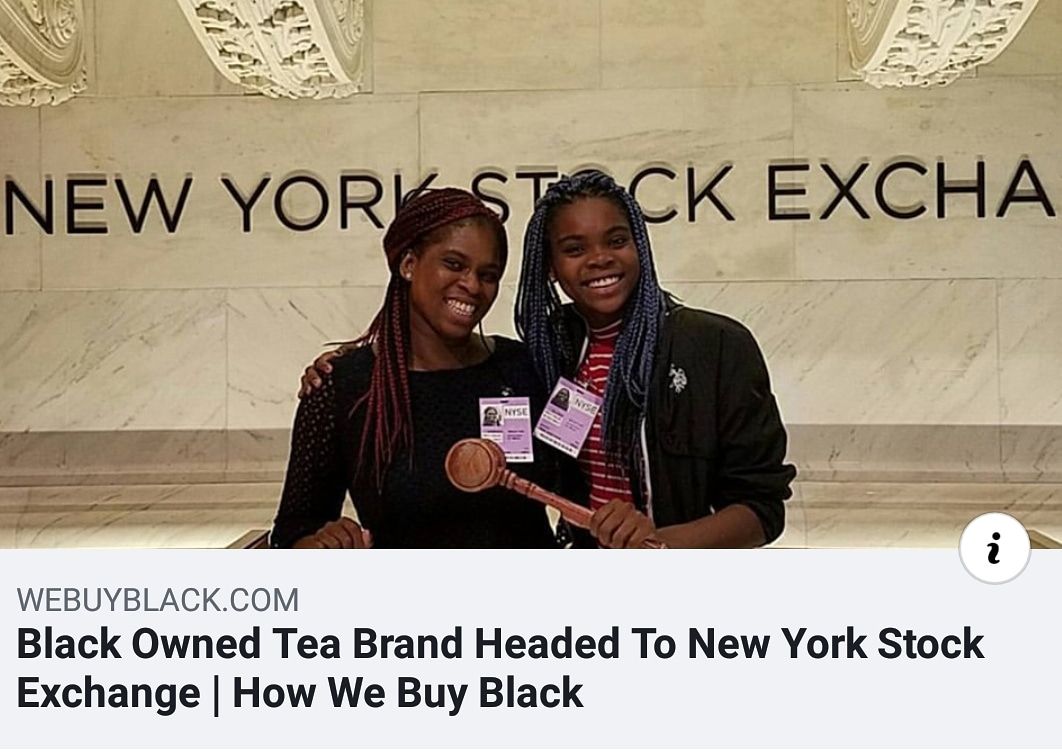 There's alot that goes on behind the scenes and unless you have done it before, you really don't have a clue but I will share once its all said and done! I'm in the click now 🤣🤣🤣😍😘