3D Printed Benches/Barriers in Times Square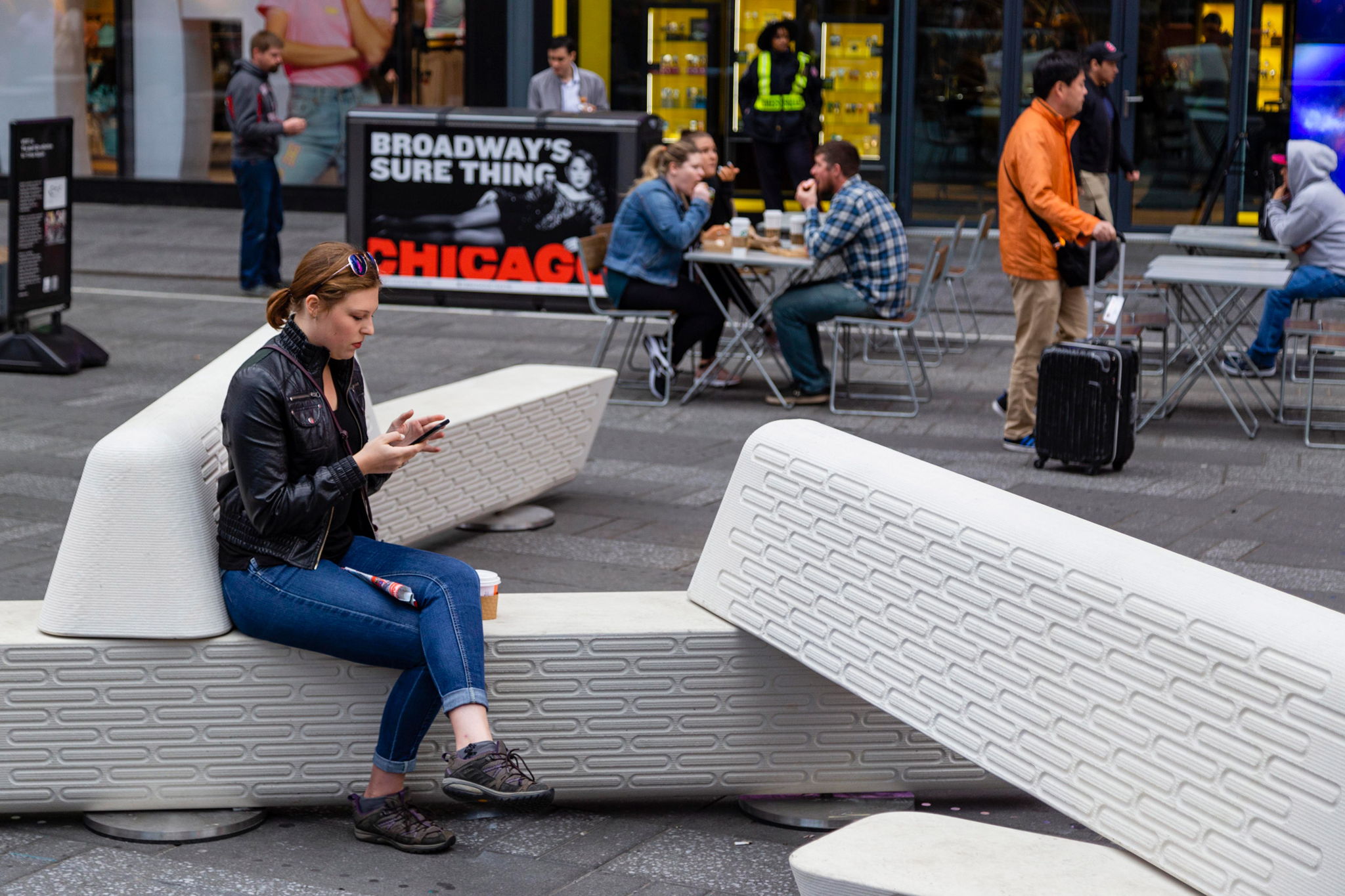 If you've been to Times Square recently, you may have noticed a peculiar geometric bench. The Rely Bench is the newest installation by New York designer Joe Doucet; it's a 3D printed concrete structure that doubles as a protective barrier against terrorist attacks.
According to Dezeen: "Doucet's design comprises a stack of 3D-printed concrete benches, which weigh over one ton and attach to each other via steel rods. When the chunky seats are hit by a vehicle, they remain linked and skid along discs to form a barrier."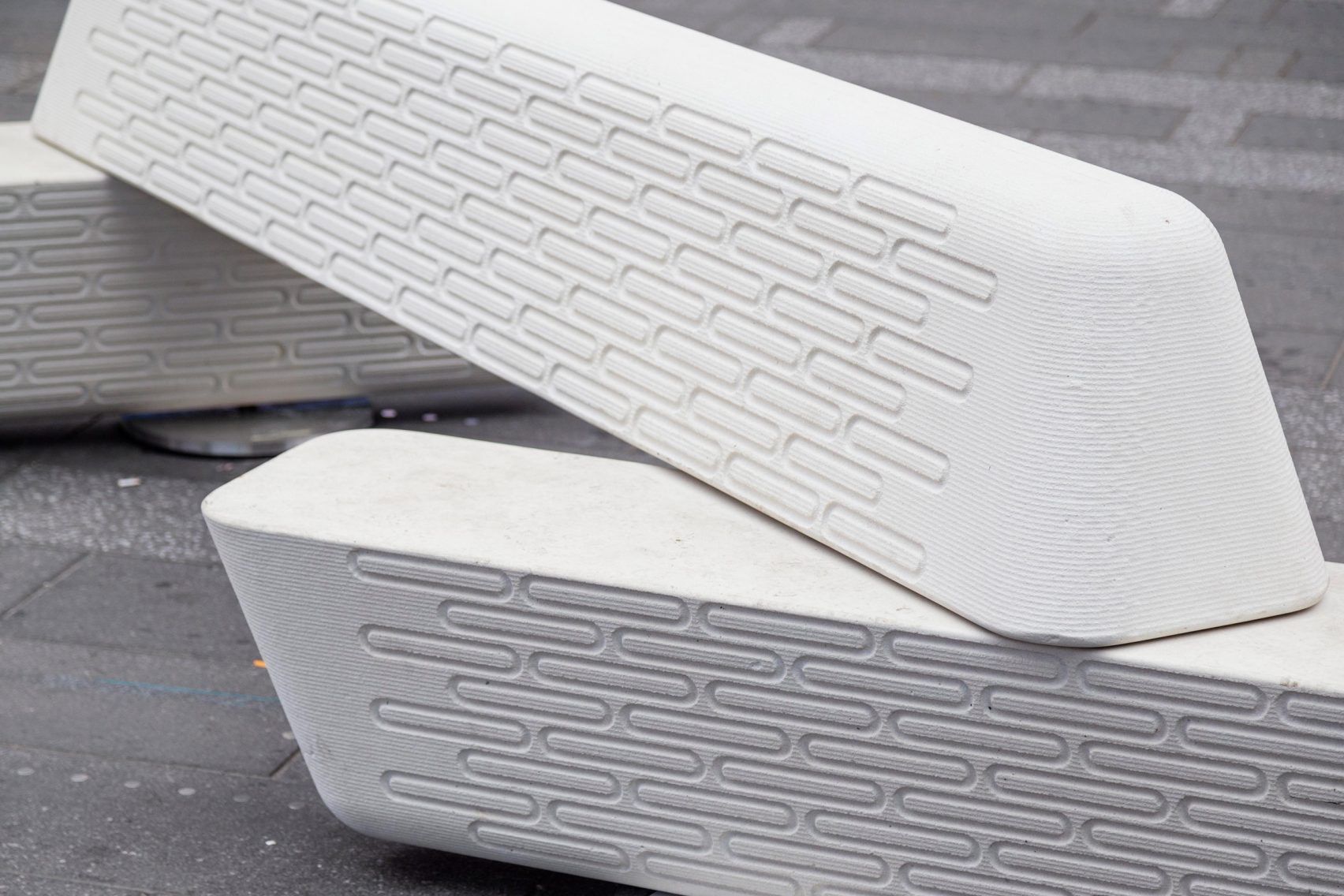 The concrete fixture was designed and printed in collaboration with UrbaStyle. It's the first concrete fixture to be 3D printed using the extrusion method - a method typically reserved for plastic materials.
Visit Times Square to check out a functional and design-forward piece of 3D art in action!