Leisuretown Brewery
Anaheim, CA

Total Capacity: 503
Status: Master CUP Approved, City Circulating Minor Changes for Approval
Estimated Open Date: December 1, 2019

Leisuretown is Modern Times' most ambitious project yet on the retail side. In conjunction with the Lab Group –Orange County's premier property redevelopers –we're bringing to life a large brewery surrounded by an outdoor two-story beer garden, restaurant, lounge pool, and multiple private event spaces.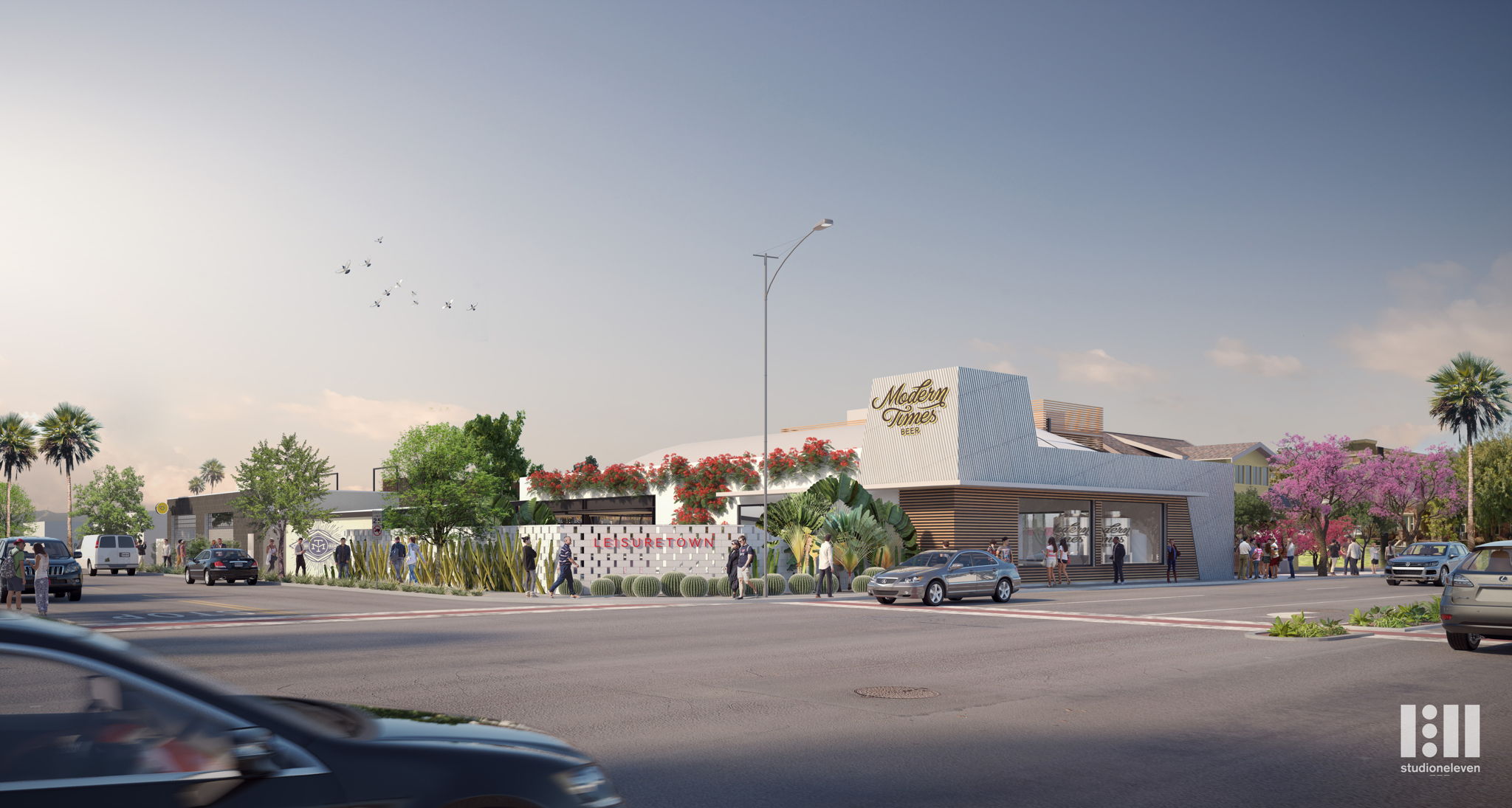 Rendering of the view from S Anaheim Blvd, facing the brewery building and pool yard.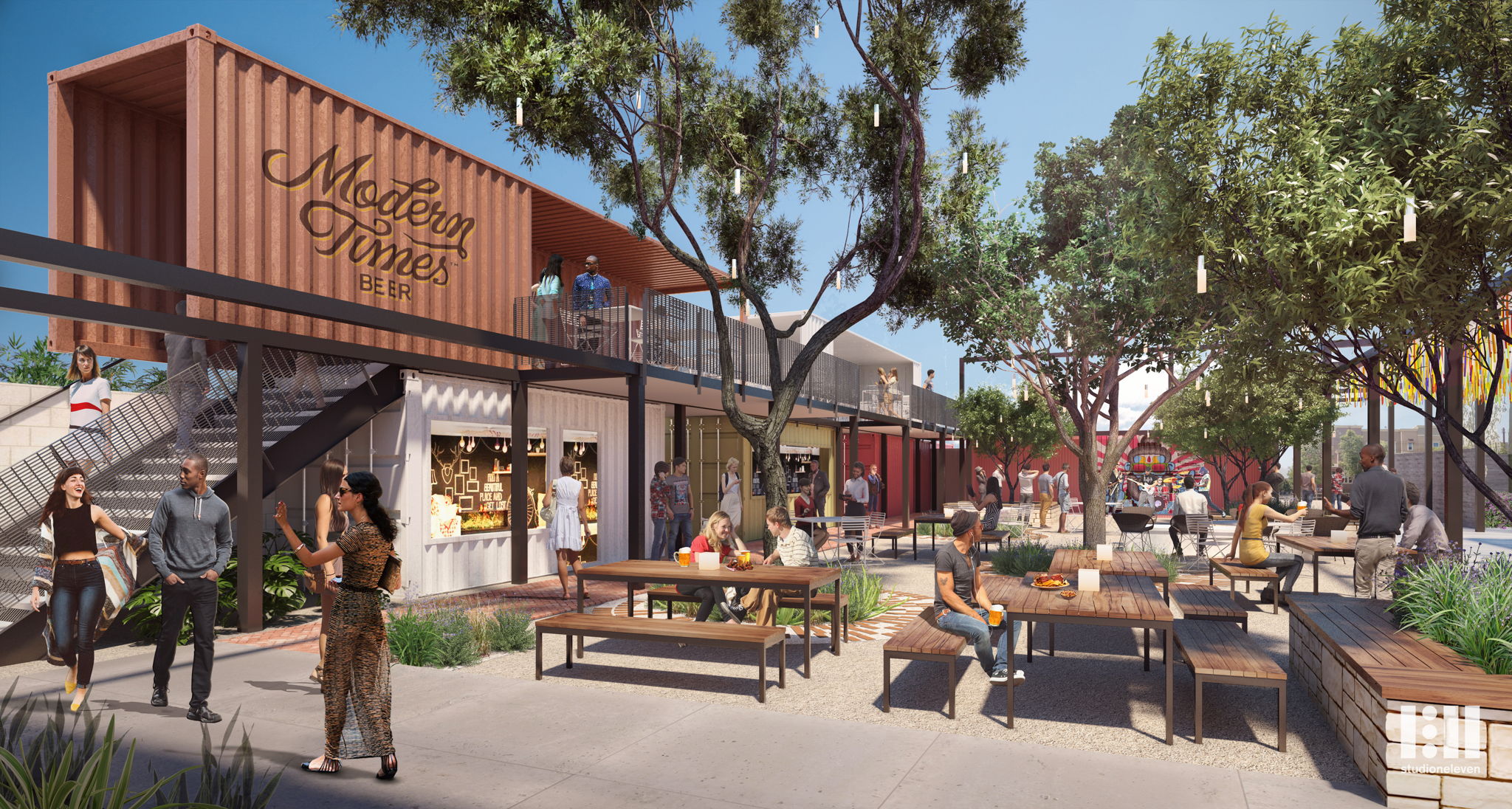 Rendering of the two-story beer garden, replete with seating upstairs and down.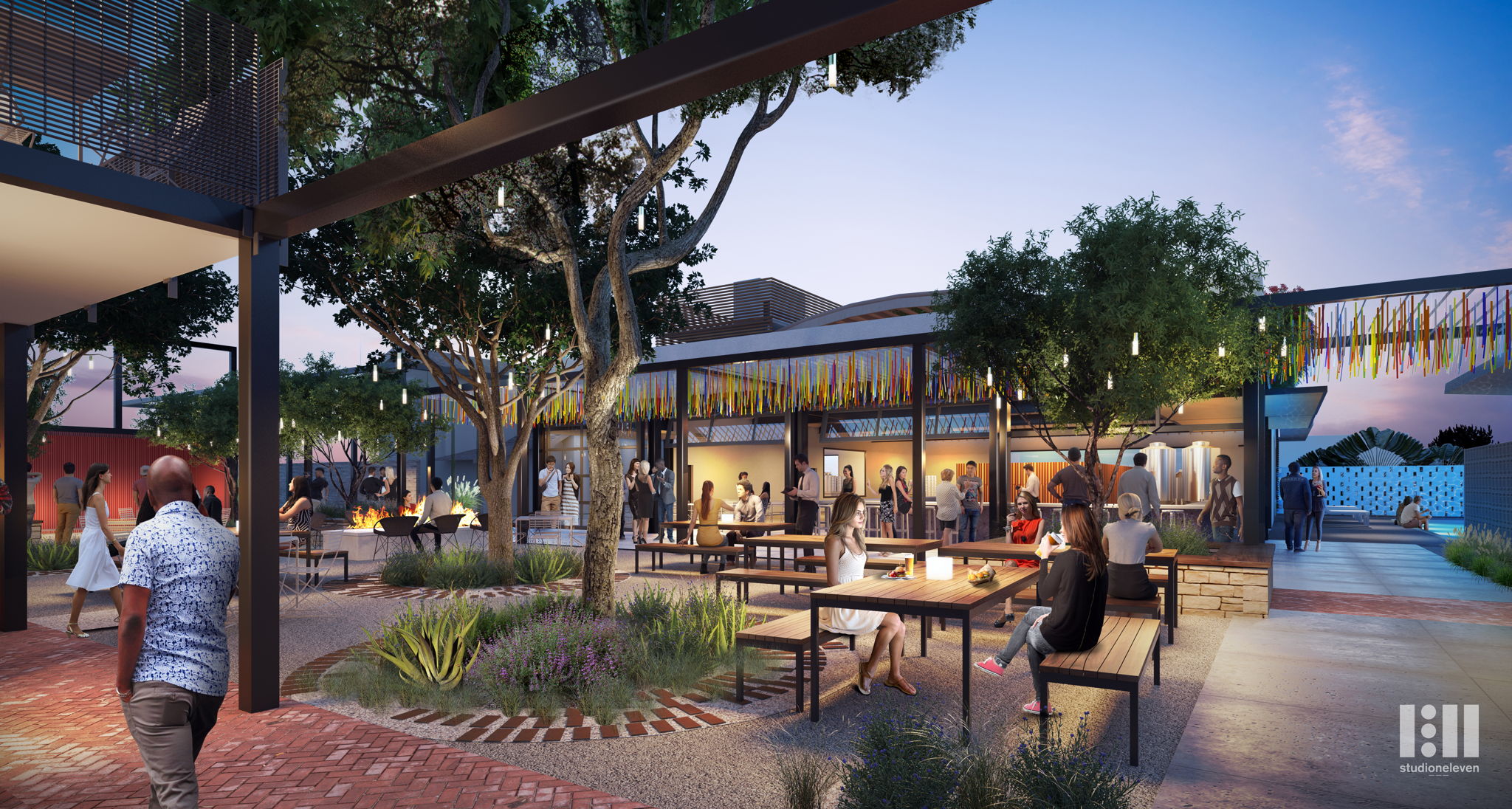 Rendering of the beer garden looking back toward the brewery building and the pool yard.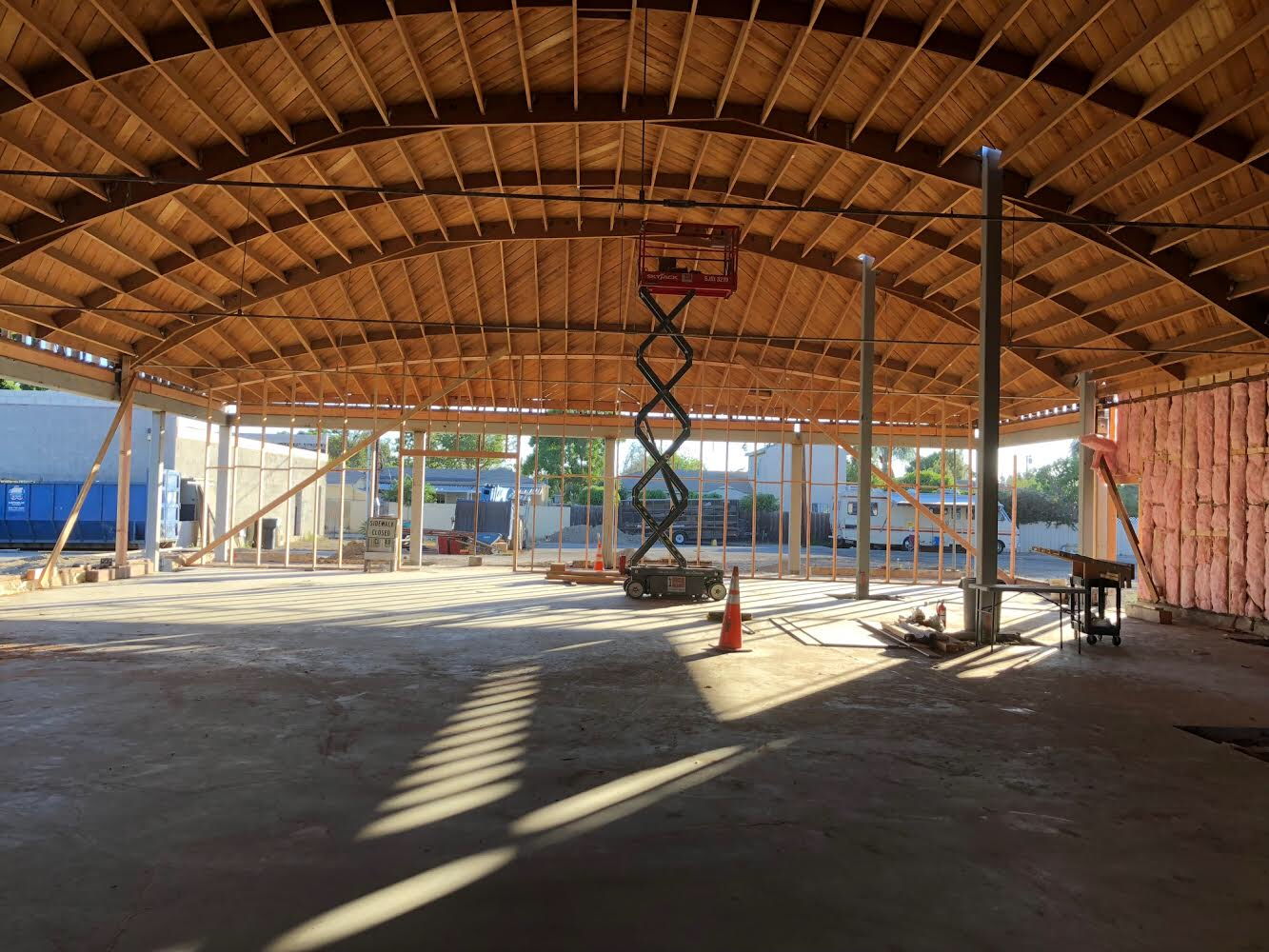 The brewery at Leisuretown will focus on draft-only production of the company's most popular core and seasonal products. At 8000 barrels, this brewery volume will be distributed primarily to Stone Distributing's LA warehouse just 20 miles away in Downey, CA. This will allow us to finally catch up to demand on brands like Orderville and Space Ways, which consistently are hit with out-of-stocks at our #1 distributor.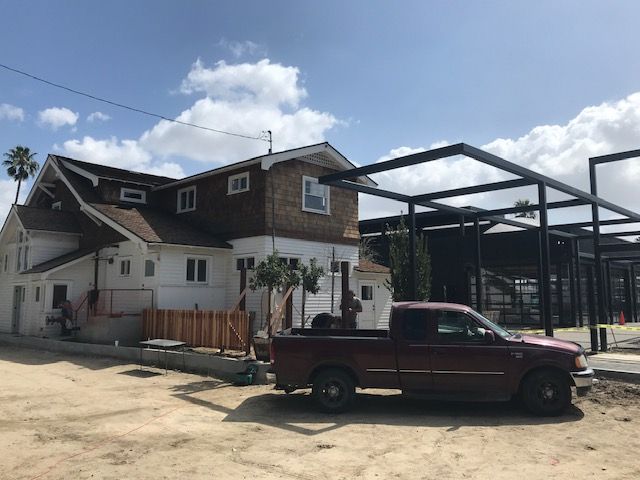 Leisuretown will be Modern Times' opportunity to finally capitalize on an emerging events portion of its business. No current tasting room has the capacity to host private events without closing (despite regular inquiries). The Burns House, featured here, is a completely restored two-story craftsman house which will be available for events large and small.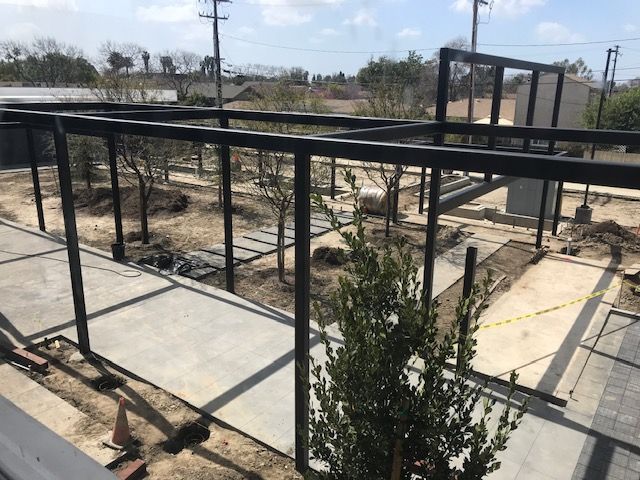 Views from the Burns House back toward the beer garden, which is getting landscaped as we speak. The next major visual milestone will be the incorporation of the containers on the far side.