The Art of Engagement: Immersive Theatre Does it Best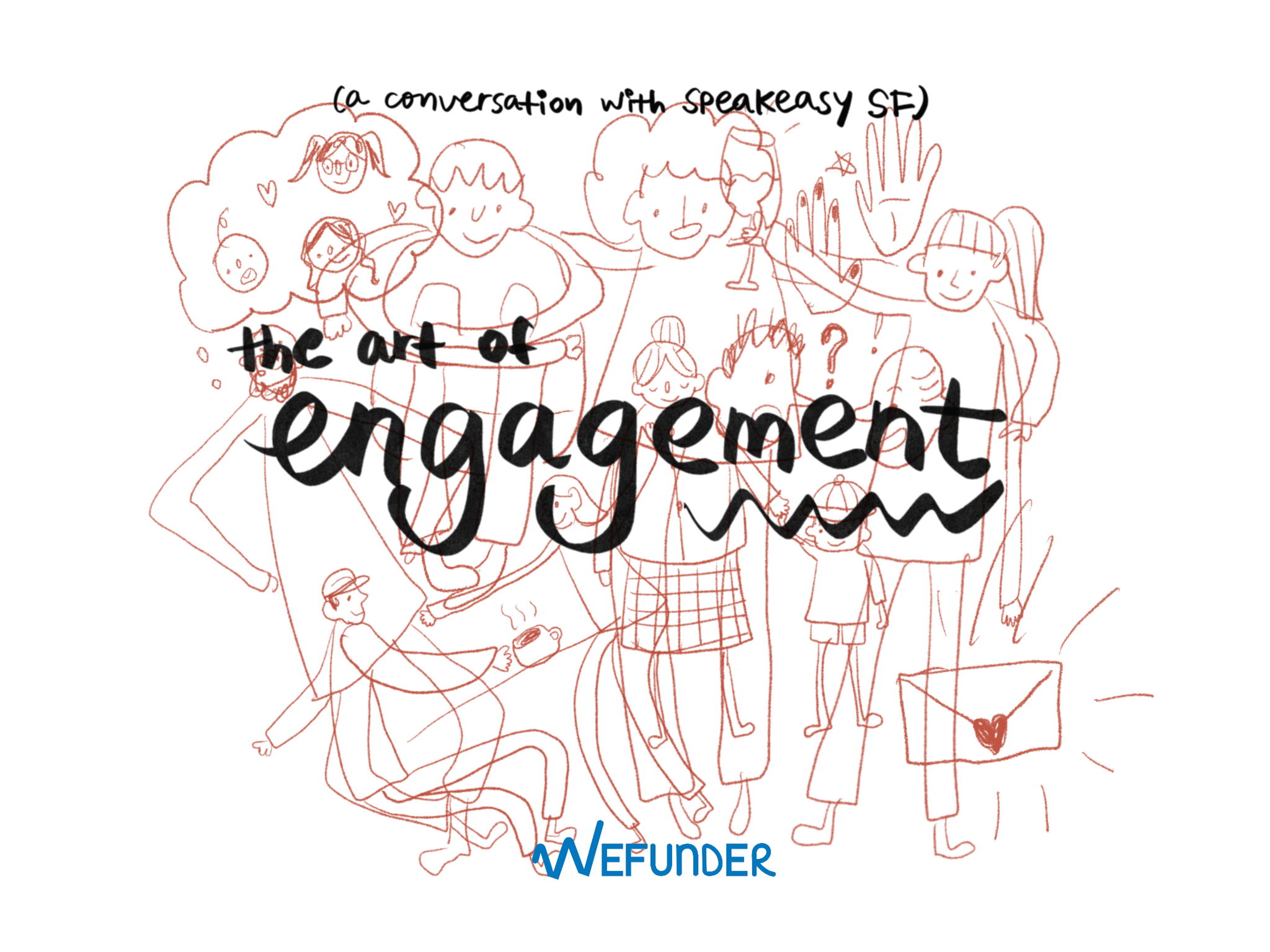 The Speakeasy is a "unique immersive theatre experience"; a niche within the niche of SF's theatre scene. When you step through the doors of the 1920s-style jazz nightclub (which, by the way, is in an undisclosed location in the heart of the city), you're instructed to lower your voice to a whisper, lock away your electronic devices, and to fully enter the world curated by founders David Gluck, Nick Olivero, and Geoffrey Libby.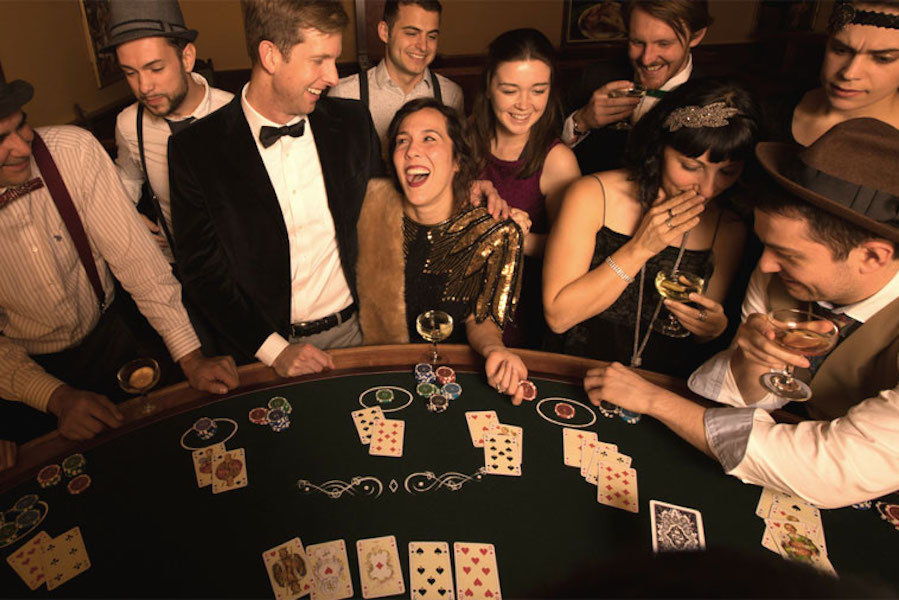 For the next three hours, you're not only a viewer, but an active participant in The Speakeasy experience, free to grab a cocktail and meander through the rooms of the theatre, follow your favorite characters through their scenes, and even engage them in conversations.

All this to say: Great idea. Super unique. And totally risky, given the fickle nature of the entertainment industry… perfect for a Wefunder campaign.

In the earlier days of The Speakeasy, they were hosting popup events of the show throughout SF to build a community of fans and supporters, as well as attracting resources to build a venue of their own.

They held 115 events over 15 months. At the end of the show, they would garner everyone's attention and make an announcement, explaining their story and that they were looking for investors to help them expand the show and build their own venue. It just so happened that one of those 115 shows happened to be a Wefunder team outing, a few months away from Wefunder's official launch.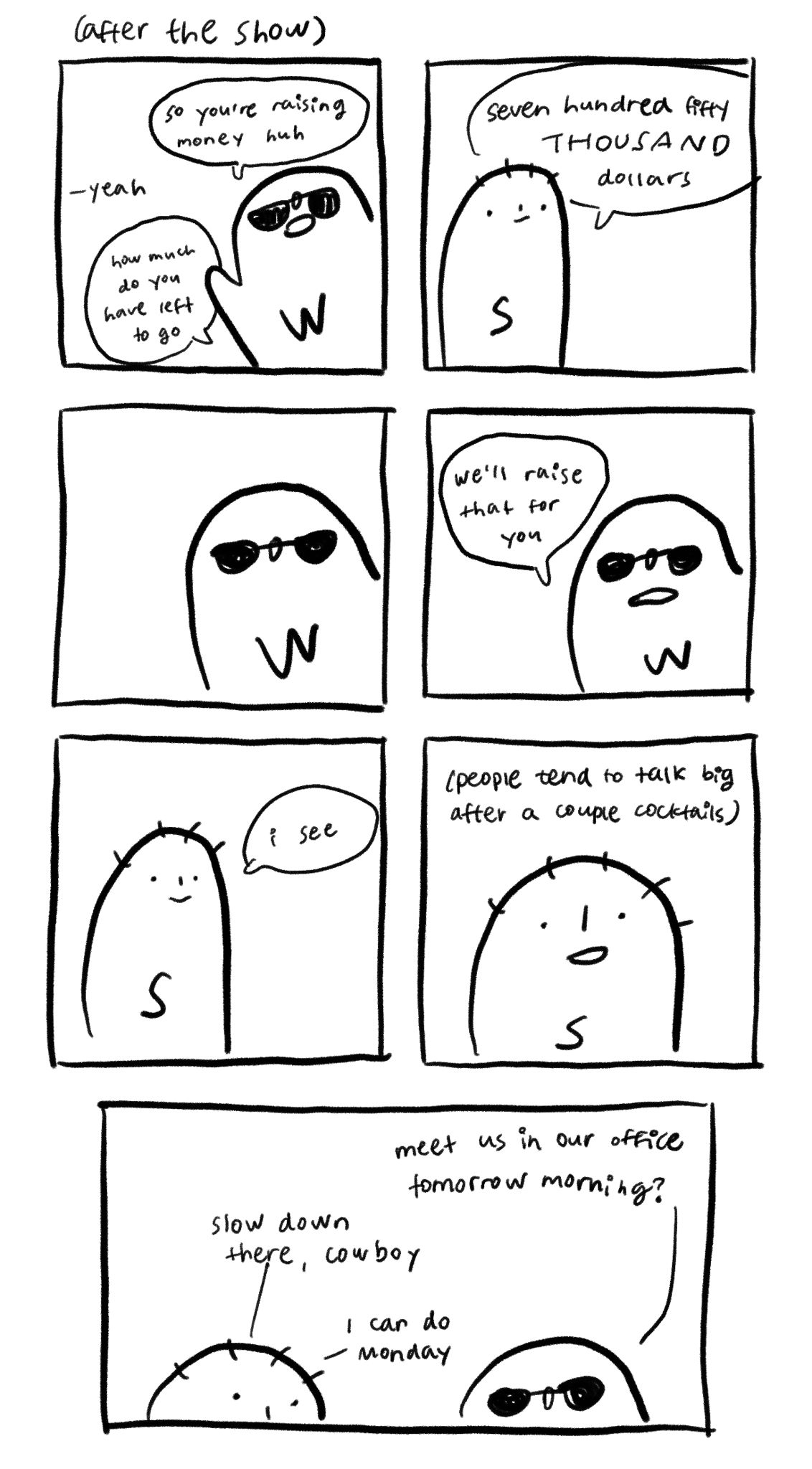 ---





Wefunder: A Unique Immersive Fundraising Experience
Coming into the campaign, David had the notion that going from Reg D to Reg CF will be like moving from retail to wholesale. More volume, less investment from individuals, and less engagement required overall.
It's a fair assumption, that the platform for crowdfunding would do much of the work for you, but it is also dead wrong (if only it was that easy). Crowdfunding is still retail. A successful campaign will require just as much involvement, conversations, and engagement with potential investors.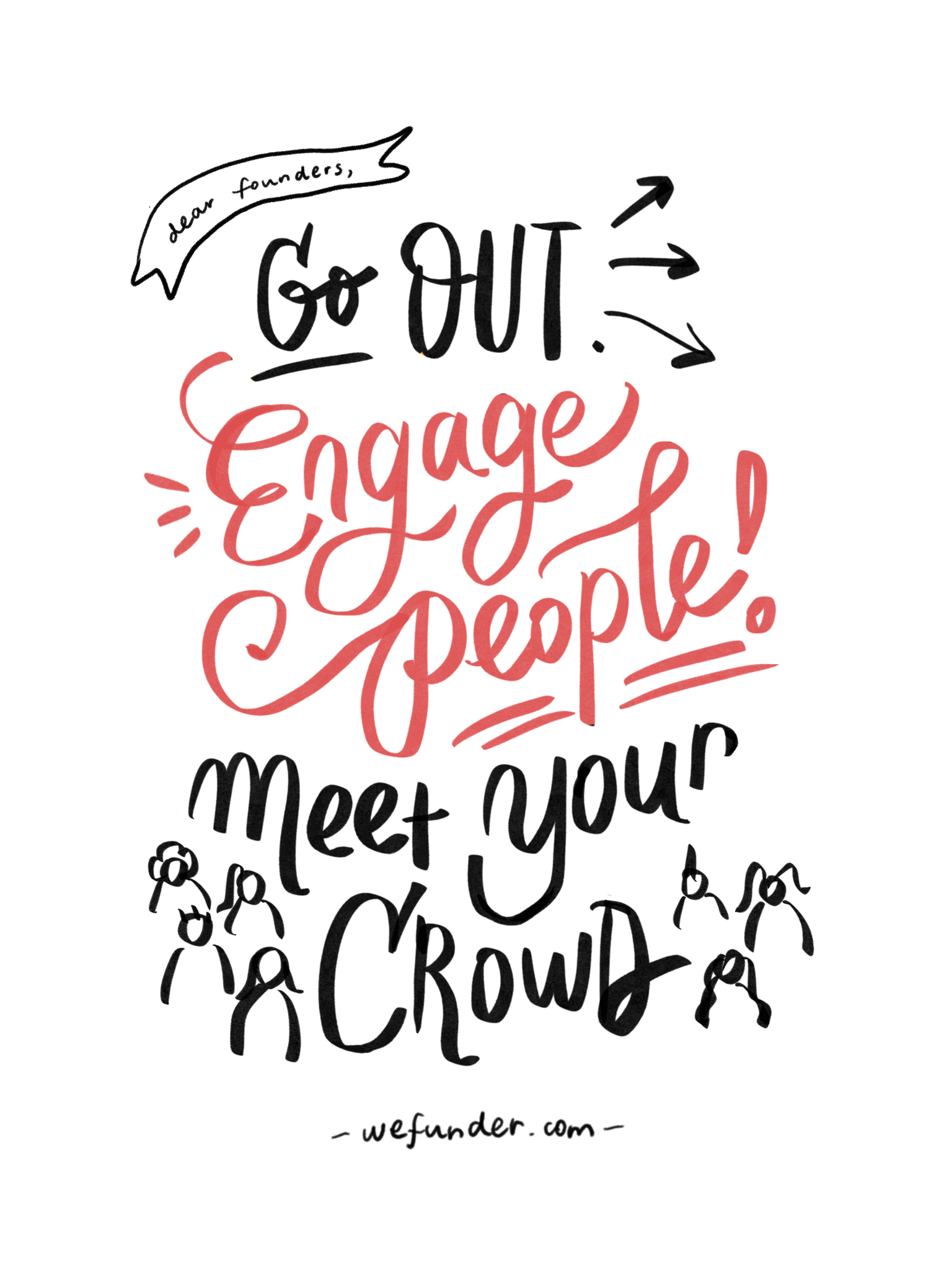 In fact, he found that on Wefunder, those who wanted to engage and ask loads of questions often invested in larger amounts than those who put in their money, no questions asked.

"You can't sit back and expect the platform to do it all. You have to find ways to engage with the customers."

This advice was also extended across industries to Naia, a gelato company that was also using Wefunder, but had no physical store of their own.

David told them, "Get your product in front of people. Meet the people. Talk about it. Get into stores and use your relationships with the retail outlets to engage the customers."

(Wow, all these action words! Turns out you really need to do actual work to earn money.)

Towards the end of the campaign, The Speakeasy also had a perk system offering extra incentives to the people who were still on the fence about investing, such as a custom engraved Speakeasy flask, an invitation to name a cocktail to be served in the bar, and for the highest investor, the chance to name the head bartender of the whole shebang.

We probably sound like a broken record by now, but we can't say it enough: Engage. Your. Investors.
---

Your Local Friendly Crowdfunding Platform


WF: Given how much work it took to engage potential investors and crowdfund, would you use Wefunder again?
David: Yes, absolutely.
It allows you to access a community that you couldn't otherwise access. You basically have two choices: accredited investors vs. crowdfunding, and you gotta use both. We're actually on the verge of starting a couple of new companies, and we'll absolutely be using both techniques to raise money.
I know there are also other providers for Reg CF campaigns, but I like you guys. You guys are local, part of my community! We live in the same city, you've been to our show -- you're fans of what we do, and we're fans of what you do. I stick with you!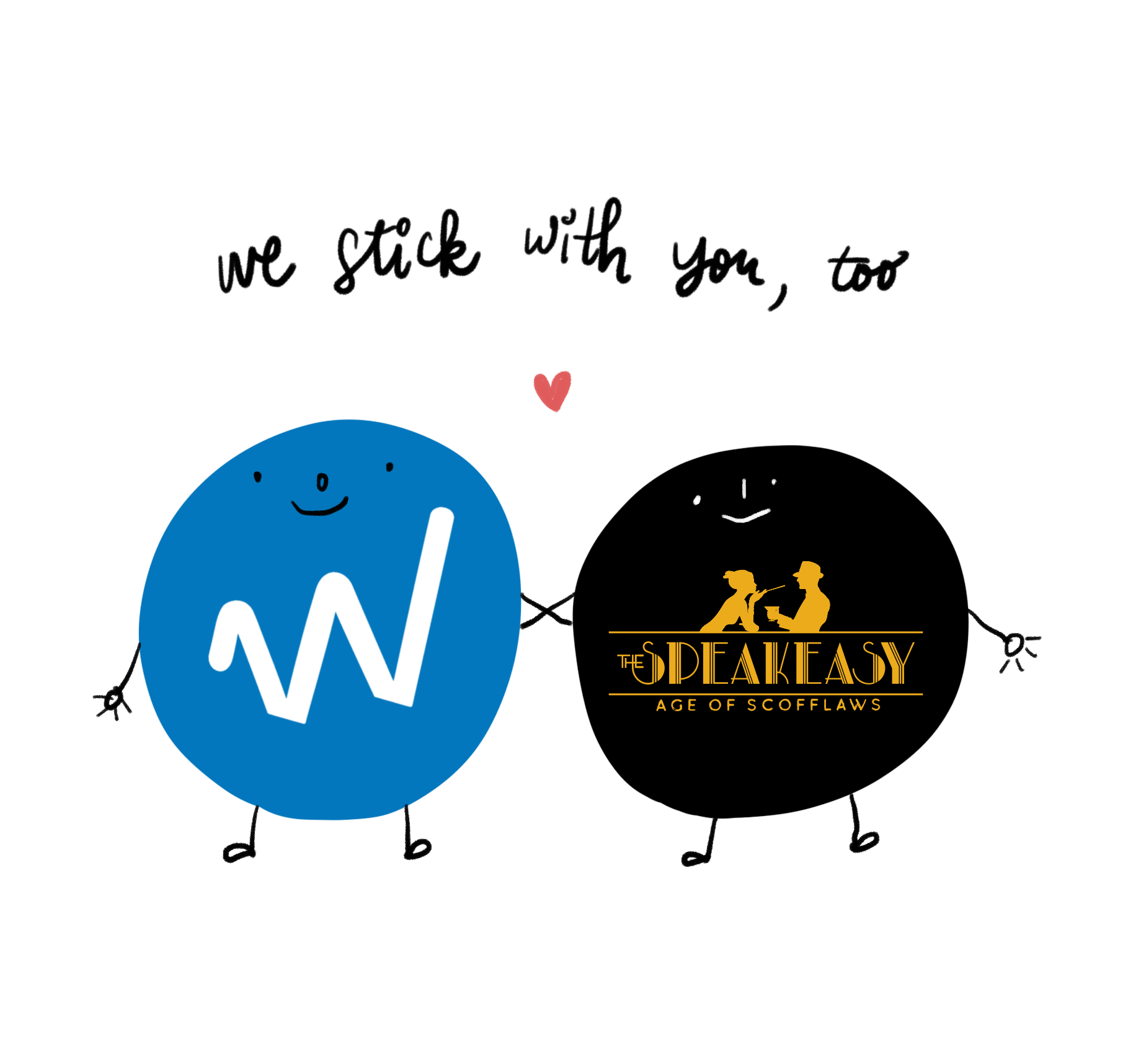 ---


We Got the Sauce: Secrets Behind the Speakeasy Magic

If you've read all the way up to this point, congratulations! We're going to let you in on a special secret that we learned from our meeting with David: the technical aspects behind the show's timing between characters in different rooms.

They've got a big, fat spreadsheet titled "Speakeasy Timing of Events," where they organize all 3 hours of the show, minute by minute, into rows, with the columns dictating what each character is doing at the very moment.

The entire theatre is under video and audio surveillance, with 3 operators perched up in crow's nests keeping a careful eye on the show. When the timing goes off by even the slightest, they use various tools from their "bag of tricks," as David calls them, to synchronize the actors.

There are even staff members on the floor disguised as guests -- not that you'd know -- wearing wireless earpieces to receive signals from the crow's nests, prodding the actors as needed to get back on track.

Don't worry, Wefunder has permission to share this info, because even if the secret sauce is out there, it is not easy to replicate. The Speakeasy remains a one-of-a-kind, wonderful experience for all.