Cloud DX - Award Winning Innovators
Cloud DX was founded in September 2014 with a mission to bring futuristic new medical technologies inspired by science fiction into the real world. Just as we were founded, we became Top-10 global finalists in the arduous 4-year Qualcomm Tricorder XPRIZE competition.
Along the way to winning the first-ever Bold Epic Innovator Award from XPRIZE, Cloud DX has been recognized with nearly a dozen prestigious awards for Innovation, in Canada, the United States and around the world.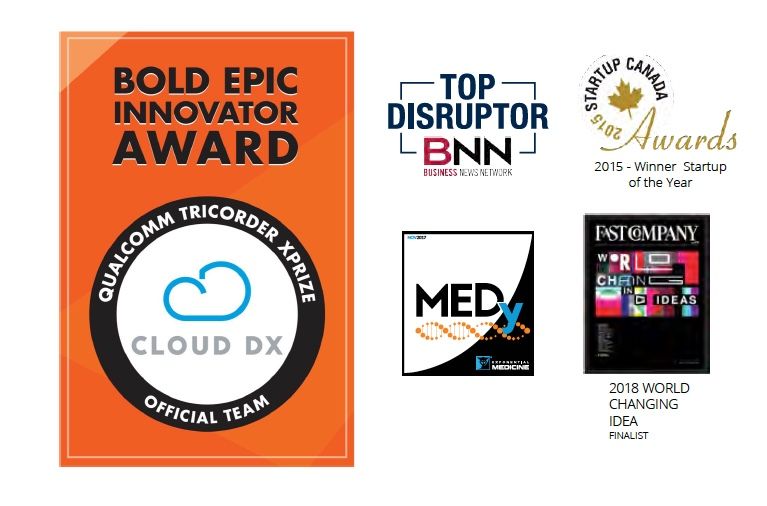 Accolades include 2015 Startup of the Year for Innovation, 2017 Business News Network "Top Disruptor", the MEDy Award for "Convergence" from Exponential Medicine and 2018 finalist "World Changing Idea" from Fast Company Magazine.
This video shares some of the best moments in our award-winning journey to bring our Vitaliti™ Medical Tricorder into full commercial release, along with our fully approved Connected Health Platform.


Note: STAR TREK, Tricorder and related marks and logos are trademarks of CBS Studios Inc. Used with permission.