Sly Fox Has Been a Top Craft Brewery in Pennsylvania for Decades
Now we're building on our success to open two locations in Pittsburgh.
We're More Than Just A Brewpub
Our brewpubs have been the epicenter of the Sly Fox brand, a gathering spot for beer lovers to enjoy our award-winning brews, delicious food, and a family-friendly atmosphere.
Can't Miss Sly Fox Events
Whether it's the famous Running Of the Goats at the Sly Fox Bock Fest or one of the biggest Can Jam Tournaments in the country, our one-of-a-kind events introduce our brand to new consumers and strengthen existing relationships.
Independently Brewed In Pennsylvania
Sly Fox Brewing Co. has been crafting award-winning ales and lagers for over 23 years. Several years ago, our annual production level exceeded 15,000 barrels and we attained the status of a Regional Brewery. In 2018, production exceeded 21,000 barrels a year. As we continue our growth strategy with additional brewpubs across the state of Pennsylvania, these numbers will continue to rise.
We've recently signed leases at two great locations within downtown Pittsburgh. The first being at the entrance of the Golden Triangle - The Point at River Vue. The Point offers the ultimate urban living and dining experiences. It's just across the street from beautiful, Point State Park which is home to several downtown festivals and fairs. Our second location will be part of the massive redevelopment project at the former Terminal Building on the South Side. This project will be home to new office buildings, residential and retail spaces in an urban campus setting creating a hip, live-work-play space.
Financial Projections and Current Traction
As the popularity of craft beer continues to rise, our brewpubs offer an excellent opportunity to introduce our award-winning brews to new consumers. We're confident, with our 20+ years in the business, our new Pittsburgh locations will see immediate results and achieve our financial goals.
Our first Pittsburgh location, the Sly Fox Taphouse at The Point, will be opening in early July. This location will only require a minor renovation to the kitchen area and installation of draft lines. Located in the center of Pittsburg, the Taphouse will act as a marketing hub to introduce our award winning beers to new patrons.
The second location, the Sly Fox Brew Lab & Pub, will entail a much more extensive buildout. We're targeting an October or early November opening date. We are thrilled to be part of The Terminal Redevelopment Project and the atmosphere this new live-work-play environment will create. The Brew Lab & Pub will quickly become a major draw in the Pittsburgh beer scene.
$365,00.00
Amount already committed**
$500,000
Total amount needed for Terminal Building
$150,000
Total amount needed for The Point
$1.2M
Projected revenue in Year 1 Terminal Building
$1.0M
Projected revenue in Year 1 The Point
We've worked with the property developers and management teams to include significant tenant improvement allowances for both The Point and the Terminal Building projects. These funds will off-set the total buildout costs for each location. We also have capital set aside with the new Sly Fox Hospitality Group that will be used with the buildout of each location.


Letter from the Founders
May 2nd, 2019

Dear Investors,

We started this journey almost 23 years ago. Looking back, I don't think we ever imagined where the Sly Fox Brewhouse & Eatery would lead. We are very proud of our corporate growth, building expansions, and many successes along the way. Each milestone we achieved brought plenty of hardships, but we pushed forward, picked ourselves up, and learned from our mistakes.

Through our development, one thing hasn't changed – I love sharing a pint of a Sly Fox brew with our customers. Laughing, joking, and sharing stories connects us all. For me, it's always been about our guests and enjoying great beers with them.

Our brewpubs are a big part of the communities we're in. Our establishments are gathering spots for diverse individuals that enjoy each other's company and great beer. Over the years, we have had tremendous support from our friends and neighbors. Our new locations in Pittsburgh are going to be more of the same. We're working to establish a rapport in the community through special events, local festivals, and our existing on-premise accounts.

We're confident we'll be as successful in Pittsburgh as we are in Phoenixville, Pottstown, and Wyomissing. The people may change, but the community atmosphere will surely continue. We look forward to new smiles, more laughs, and endless stories. People like great beer, great food, and great service. We not only strive to deliver all three, but we focus on providing an inviting atmosphere that creates lasting friendships.

This Wefunder Campaign is an extension of our community footprint strategy. It's a great opportunity to invite friends and neighbors to be part of our growth plan from the beginning. We're excited about this opportunity to involve you in our business and look forward to growing the craft beer culture with your help.

I look forward to sitting down together at one of our new locations in Pittsburgh enjoying a pint.

Cheers.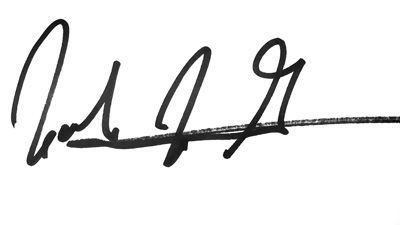 John Giannopoulos
Sly Fox Brewing Company
Managing Partner