The Story
TONY CANNON and his wife VIVIAN agree to accompany her brother GREG and his finance JESSICA on a road trip to Las Vegas where the young couple plan to get married. A wrong turn leaves them lost on an isolated country road and dangerously low on gas when they happen across a dilapidated gas station run by RICHARD CULTRY.

Richard invites the two couples to stay the night with his family with the promise that he'll be able to get them back on the road in the morning. Upon arriving at the residence, the travelers are amazed to find that the Cultrys are actually very gracious hosts who live in a beautiful old house. They are warmly welcomed into the house by Richard's wife SUE, his natural son JEFFREY, and his adopted son MARTY.
Compared to the Cultrys, the traveler's family relations are downright toxic. Tony is a narcissistic, less-than-successful businessman who constantly finds fault in his young trophy wife. Vivian escapes her husband's abuse by being reclusive and withdrawing into her own fantasy world. While Greg is endowed with many talents that could easily rocket him to career stardom, his codependency and habit of making bad choices prevent him from advancing. The latest of his bad choices is Jessica, a gold-digging beauty who is manipulating Greg into marriage.
However, the Cultrys have some terrible secrets of their own. This quickly becomes evident after the arrival of CRAWFORD, a very creative man who introduces himself as Sue's brother. Crawford's eyes immediately fall on Vivian, whom he sees as being the perfect model for his latest artistic creation.
The houseguests soon learn that Crawford isn't the only one to fear in the Cultry household. They are separated from one another as the members of the Cultry clan choose their favorites and lure them into traps.
The Cultrys discover that one of their intended victims may actually be well-suited to become one of their own. After all, such things have been known to happen before. Richard asks only one thing of his family: Are they willing to kill to become part of it?
The Cast
MEL HEFLIN as "Vivian." Known for Katherine, Dead Woman's Hollow, Never Go Back, How The West Was Dead, The Mermaid The Witch and The Bluesman, Radioactive Flesh-Eating Foliage, Jinn, Sateen's Baby, and Hellview.

CATHERINE CORCORAN as "Jessica." Known for Return to Nuke'Em High Vol. 1, Return to Return to Nuke'Em High aka Vol.2, 100 Acres of Hell, Chuck, Amityville: Vanishing Point, Caesar and Otto's Paranormal Halloween, The Lovely Bones, and Terrifier.
GREGORY LEE CASON as "Tony." Known for Captain America: Civil War, Interview With The Prince, Rough Cut, Franklin: A Symphony of Pain, Predatory Moon, and Last Rites: The Return of Sabastian Vasilis.

LOWRIE FAWLEY as "Sue." Known for No Postage Necessary, One Night of Fear, Slash Cam, Predatory Moon, Murder Calls (TV), Everyday Spooky (TV), The Art of Killing, and "The Family Way: Coming Home."

D. DUCKIE RODRIGUEZ as "Richard." Known for Psycho Chicks Anonymous, Predatory Moon, One Night of Fear, "Of Dice and Men: The Musical," "Monster Safari: Episode One," "Harbinger," "The Figure," "Interview," "My Sister's Shoes," and "The Family Way: Coming Home."
NICHOLAS TRIVISONNO as "Jeffrey." Known for The Popular Party (TV), Predatory Moon, "Harbinger," "Water Balloons," "Love is a Flower," and "The Family Way: Coming Home."
BLAYZE HIPPENSTEEL as "Young Crawford." Known for Vice Principals (TV), In Sanity Florida (TV), No Place In This World, "Hungryland," "Misfits," "Eden," "The Family Way: Coming Home."
*All cast members have non-binding agreements with the production pending financing.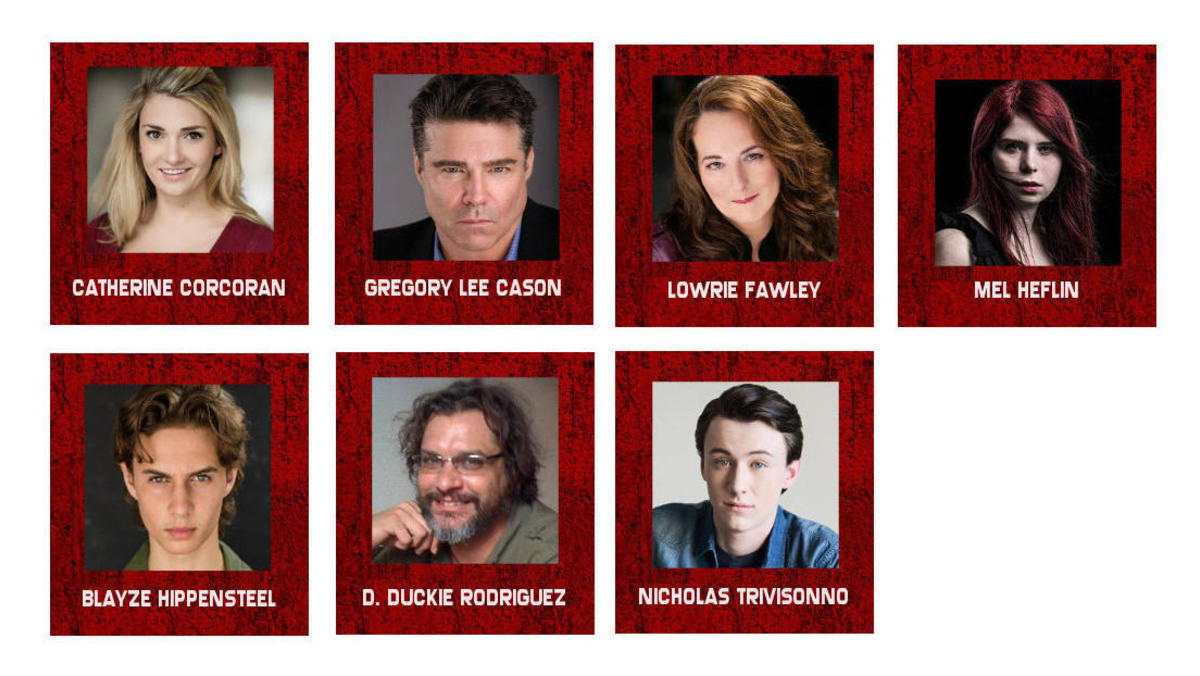 The Crew
SHIVA RODRIGUEZ Director / Co-Writer
Shiva wrote and directed the films Predatory Moon, "The Figure," and the award-winning "The Family Way: Coming Home." She was also B-unit director for the short films "Hungryland" and "Green From The Grave." She got her start in film as an SFX artist working on films such as Dangerous People, Horrorscapes (TV), The Housewife Slasher, One Night of Fear, Rough Cut, and Sitter. Shiva was recently awarded Best Director in the AAB International Film Festival for her work in "Coming Home."
SCOTT SULLIVAN Director of Photography
Scott has earned numerous awards for cinematography, directing, writing, visual effects, and producing for films such as "Harbinger," "Reset," "Salvage," "Hostage," and "Lockdown." He was the Director of Photography for The Best Laid Plans, "The Family Way: Coming Home," and the winning film for The Walking Dead contest called "Dead Inside." Scott recently was the A-Camera Operator on Kevin Smith's Killroy Was Here.
MARCUS KOCH Special Effects
Marcus is an acclaimed special effects artist known for his gory work on feature films such as Sinners and Saints, We Are Still Here, 100 Tears, Mohawk, Crazy Lake, Krampus Unleashed, Dead Still, White Creek, Amerikan Holokaust, Neon Doom, Circus of the Dead, Frankenstein Created Bikers, Unfinished Business, The Hospital 2, and the American Guinea Pig film series. Marcus recently directed American Guinea Pig: Bloodshock.
PAMELA KRAMER Casting Director
In the business for over twenty years, Pamela Kramer, the owner of Bradley Baron Casting, casts for film and TV as well as hundreds of commercials, industrials, and voice-overs. Some of Pamela's commercial clients include: Microsoft, Nokia, Merck, Sanofi-Aventis, ADP, Phfizer, Pepsi, Kraft, and Roche, Prudential, Panasonic, etc. In addition, she's cast several TV pilots for VH1, MTV, History Channel, an integrated print and commercial campaign for Chubb, numerous national and regional commercials as well as 30 episodes of Comedy Central's hit TV series "Strangers with Candy."
GARO NIGOGHOSSIAN 2nd Unit Director
As a film-maker, Garo is known for having an eye toward macabre humor and wrote and directed Dangerous People. He also produced Actress Apocalypse and co-produced Predatory Moon. He has been involved in film distribution since the age of 18 when he began acquiring and distributing Asian action films. He began his own film series at the Coolidge Corner Theater and was awarded two Boston Film Critic Awards for Film Programming. He also worked for Quentin Tarantino's Rolling Thunder Films by researching and acquiring the original Hong Kong marketing materials for films such as Fists of Legend and Chung King Express to be used to create a US marketing campaign.
CHRISTIAN ST. JOHN Production Designer Christian St John is a multi-talented designer and performer with a background in many technical aspects of the creative arts. He began his professional career in Nashville as a performer in Live at the Wildhorse Saloon then went on to work in regional theater. He co-founded FantasyLand Theatrical Productions, serving for eight years as artistic director and a mainstage director for the company's performances in Florida and New York, where he also performed off-Broadway. He then served as artistic and show director for Titanic, The Experience in Orlando, Florida.
NICHOLE SWEENEY SFX Makeup
Nicole has been working in the film industry since 2012. Her love for horror and gore lead her to do makeup for films such as "Harbinger," "The Figure," "Adahy Tohopka," Predatory Moon, Never Go Back, "Hungryland," The Grey Room Saga (TV), "Never Again," "Green From The Grave," "Zombies What Would You Do," Unded Nation (TV), and "The Family Way: Coming Home."

*All crew members have non-binding agreements with the production pending financing.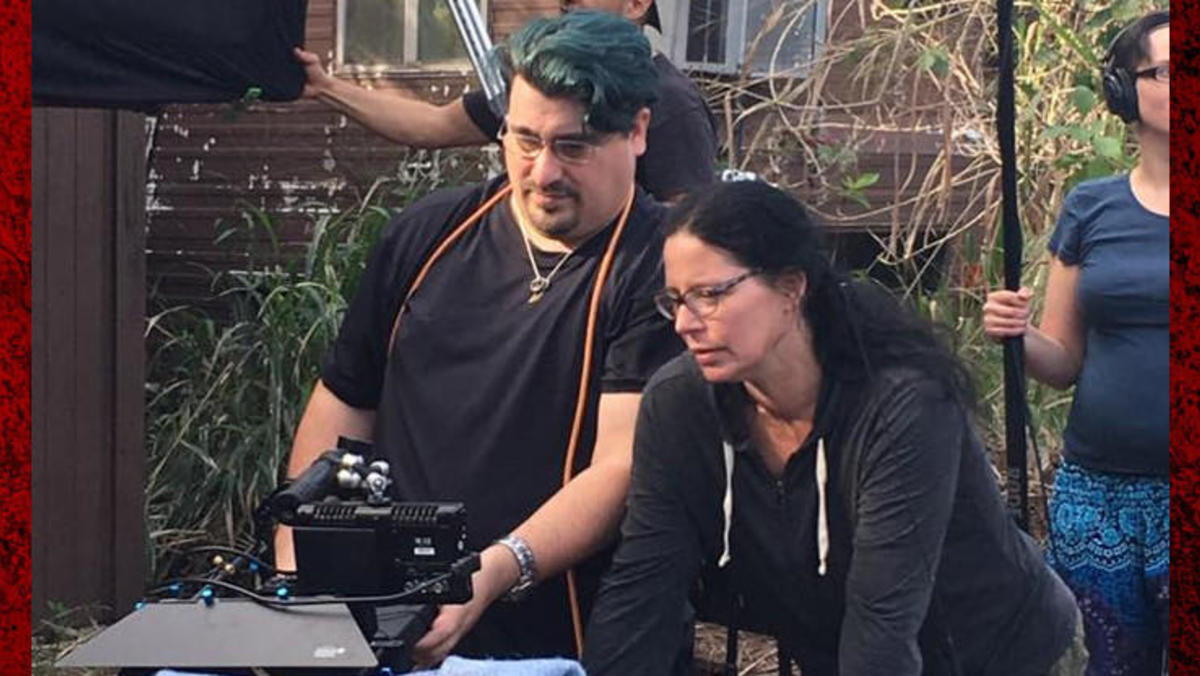 The Primary Location
The Family Way is set to be shot on location at the historic Fuqua Farm in Virginia. This beautiful, film-friendly establishment has appeared in numerous movies and television series such as Legends and Lies, The Patriots, America Facts vs Fiction, and Deadly Shootouts.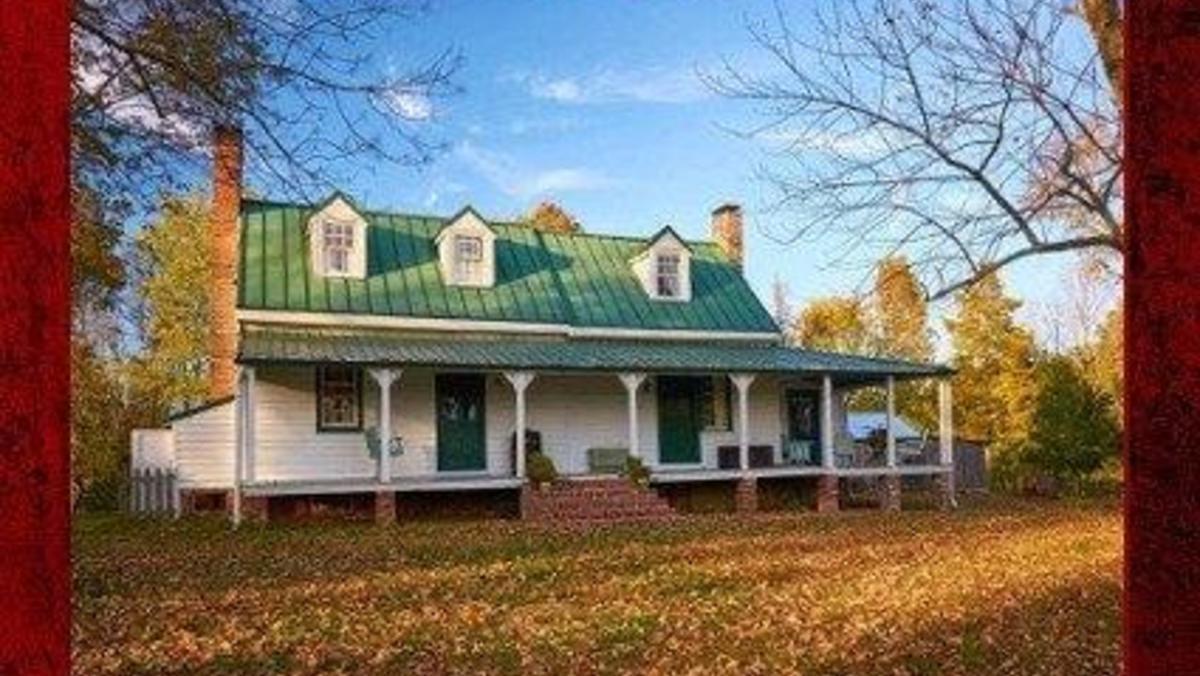 Accolades
The Family Way screenplay has been recognized in many screen-writing contests and festivals.

Winner
Best Horror/Thriller - Chicago Genre Screenplay Competition. (2017)
Finalist -
Women In Horror Film Festival (2017)
Cannes Screenplay Competition (2016)
Crimson Screen Horror Film Festival (2017)
Feel the Reel Screenplay Contest (2017)
Bucharest Shortcut CineFest Screenplay Competition (2016)
Semi-Finalist
Los Angeles Cinefest Screenwriting Competition (2017)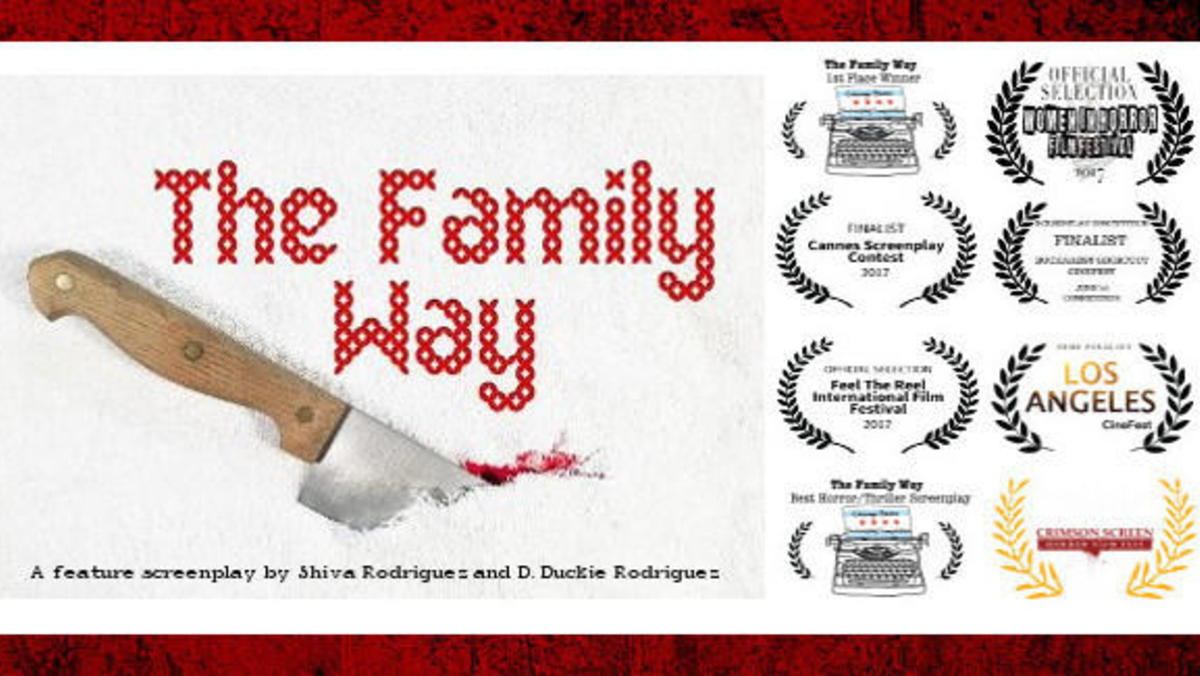 Our Proof of Concept - "The Family Way: Coming Home"
In December 2017, we decided that instead of filming a speculation trailer that would need to involve characters that had not yet been cast, we would shoot a short prologue film to give both domestic and international viewers a peek into the world of The Family Way.
"The Family Way: Coming Home" is the story of how the character of Crawford came to become a member of the Cultry Family household. The film stars several actors who are signed on for The Family Way, including Nicholas Trivisonno, Lowrie Fawley, Blayze Hippensteel, and D. Duckie Rodriguez.
"Coming Home" premiered in Miami in May 2017 and has been doing very well in film events around the world. This past summer Nicholas Trivisonno won Best Young Actor at the Oniros Film Festival in July and Shiva Rodriguez won Best Director at the AAB International Film Festival in June.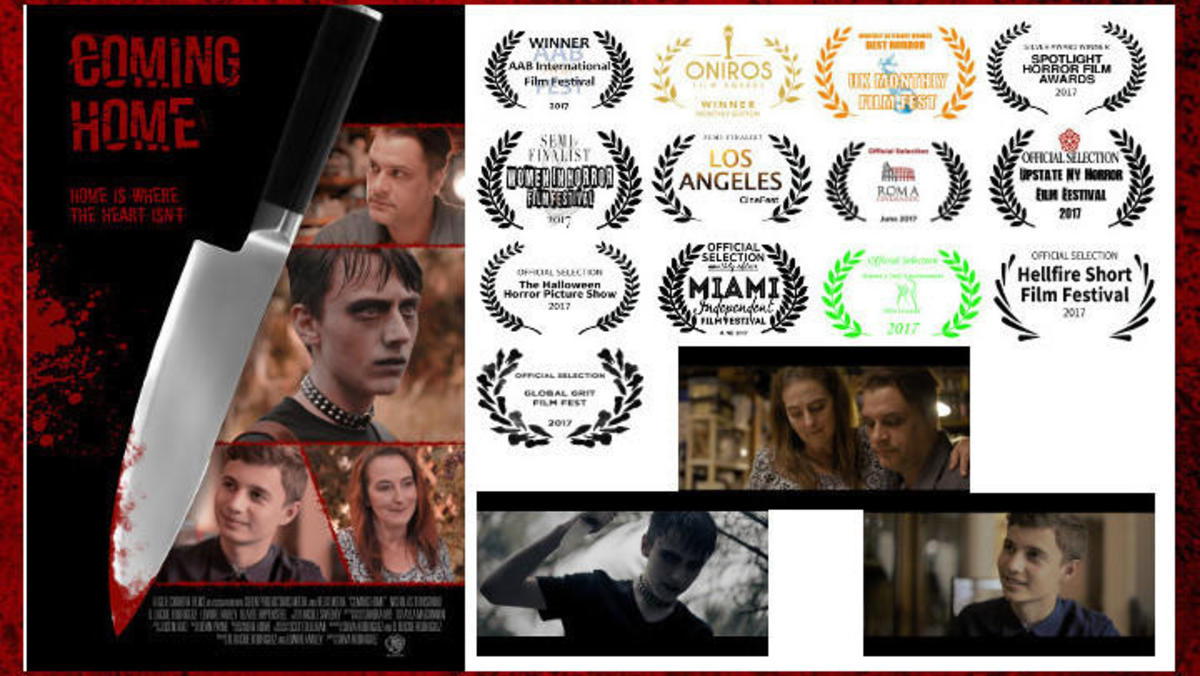 Many Miles Traveled and a Long Road Ahead
Film-making is a long process, especially when you want to craft a good story on an extremely low budget. We live by this motto: "GOOD - FAST - CHEAP (You can only pick two!)"
We thought The Family Way was a really good story, but we also wanted to make sure that a lot of other people thought it was too before embarking on a journey that could take years to complete! In May 2016 we sent the screenplay out to both script competitions and industry professionals. The response was overwhelming! We knew that this film just had to be made!
Since then we've dedicated a lot of blood, sweat, time, and money putting together most of the key elements required to film The Family Way. This includes casting some notable actors for principal roles, bringing some talented crew people onboard, and securing the perfect location (Admittedly, this was a bit easier than we thought it would be because people just fall in love with the script!)
Now we're inviting people to come and join in the excitement by investing in The Family Way feature film. In order to keep to our production schedule (where ideal climate conditions meet everyone's availability), we must be funded by no later than March of 2018.
Once we've been "greenlit," we will be going into pre-production for at least two months to get everything ready to begin shooting in June 2018. We expect to complete principal photography within a month and have the film in the editing room by July. Once finished, The Family Way will begin its adventures on the film festival circuit while we begin the hunt for an ideal distribution deal (Unless we get lucky and secure one beforehand).

The Film Budget
We must work with a budget that is compliant with the Screen Actor's Guild's Modified Low Budget guidelines. SAG-MLB status allows a production to hire talent at reduced rates and mix Union and Non-Union actors, but it limits the production budget to a maximum of $700,000 (excluding marketing). For this reason, our funding goals are set between $400,000 and $750,000.
These budgets were prepared using the best information available to us. We reserve the right to modify the budget as needed, which includes the reallocation of funds between categories.

The minimal budget of $400,000.00 covers the cast and crew salaries, location and equipment rental fees, production and post-production service fees, legal fees, travel and lodging expenses, and other standard industry-related expense while allowing for a modest promotion and marketing campaign.
Additional funding raised above the minimal budget will be used to increase the overall production value of the movie first and marketing second. While this may sound odd, a greater production value is often a big factor considered by film distributors when negotiating a deal.
Many services in the industry base their quotes on the total production budget, so this raise in the budget would include the increase in salaries and fees accordingly as well as allow for additional hiring. It also would allow us to utilize additional production equipment for cinematography, create more elaborate special effects, and enrich the artistic details that will add to the overall production value.
In order to stay safely within the limitations of a SAG-MLB
status, the majority of any funds raised past $640,000 will go into additional marketing and promotions for the film.