By Expanding into Cans, We Can Tap into a Whole New Market
Producing canned beer costs much less than opening a new brick-and-mortar brewpub. Plus, with cans, we can get our beers out to the whole state of Texas rather than confining them to a local area.

Our founder Davis fell in love with great beer on a trip through Europe after college in 1984. Coming home, he wondered why no one was making awesome beer here in the U.S. So in 1987, he started brewing a beer called Pecan Street Lager. Back then, he was one of only three craft beers selling in Austin grocery stores & bars. The craft beer industry was in its infancy.
______________________________________________________

We've seen the industry change a lot since then. Now, there are lots of other brands out there, but our quality speaks for itself. It's been 18 years since we opened the first North by Northwest Restaurant & Brewery location and our customers keep coming back.
We are already mandated for placement in 39 H-E-B stores in the Austin area. H-E-B is the major grocery chain in Central and SouthTexas. Specs Liquor Stores have also approved our beers and we're currently in talks with many others about selling our canned craft beers.

Brown Distributing is our Austin distributor. They successfully manage more than 60 beverage brands, including 25 craft beers.

Our Stonelake location can produce most of the draft beer we'll put out. The infrastructure for our canning facility is at our Slaughter location, and we've already purchased the 60-barrel tanks we need to expand.
Our Progress So Far
1984
Davis Tucker discovers truly delicious beer in Europe
On a post-college trip, he finds out what beer can taste like.
1987
He starts brewing
He settles on a recipe for his Pecan Street Lager and begins selling it commercially.
1993
Davis' first brewpub opens in Austin
Copper Tank Brewery opens.
1999
Davis decides to go solo and opens the first location of NxNW
NxNW Restaurant & Brewery opens.
2013
Texas Legislature passes laws that allow brewpubs to sell their beer off-site
Game changer.
2014
NxNW opens second Restaurant & Brewery location in South Austin
April 2018
NxNW cans released in select Austin grocery stores
Starting with dry shelves and sampling in stores.
June 2018
Move into cold storage in South Austin
Fall 2018
NxNW cans released in select Austin grocery stores
Already mandated for cold shelf in 39 H-E-B's. We'll promote through sampling in stores.
May 2019
Continue expansion into additional grocery and select liquor stores
With additional stores in other texas cities.
It's April 1987: I'm standing in the grocery behind 10 cases of Pecan Street Lager beer stacked five-high side by side. On top is a bucket full of ice water, filled with blue labeled longneck bottles. As shoppers stroll by, I offer samples of this new thing called "craft beer." I believed it; we were making the best beer in Texas. And I believe we still are. I still see myself as that kid behind the beer, hocking my samples and proselytizing about the virtues of well-crafted beer, pure ingredients, no adjuncts, and as fresh as you can find lagers and ales. And the friends I made behind those cases of beer, bending their ear for as long as they would allow, are still friends and supporters today – family.

I've been living my dream of bringing great beer to the people of Austin, Texas since I was 25 years old. I'm not 25 anymore, but I still believe with the passion I always have that beer should be fresh, well made, and provide a sense of community. Craft should be great and it should be local. NxNW has two Austin locations now, but we want to expand our family tree and the best way to do that is to bring our family's beer to your home. That's why we are asking you to invest with us in our expansion, a brand new opportunity after 18 years of making great beer, to share with our friends and family. Austin has changed and grown so much since I first started my craft adventure in 1987; I am looking forward to this new phase of putting our beer in the hands of craft lovers across this city and eventually our state.

It's a pretty simple idea really; make great beer, share great beer. Let's share it together.

Welcome to the family of NxNW Beers!

Prosit!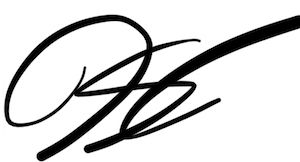 Davis Tucker, Founder