We're the first in the world using gene-editing to make a cure for cancer in dogs.
We're building the first cure for canine cancer. It's called CAR-T cell therapy, and we know it works.
CAR-T cells are FDA-approved and already saving human patients from their deathbeds in clinics today.
This advance can only be made affordable for dogs because of our company's expertise in gene-editing technology.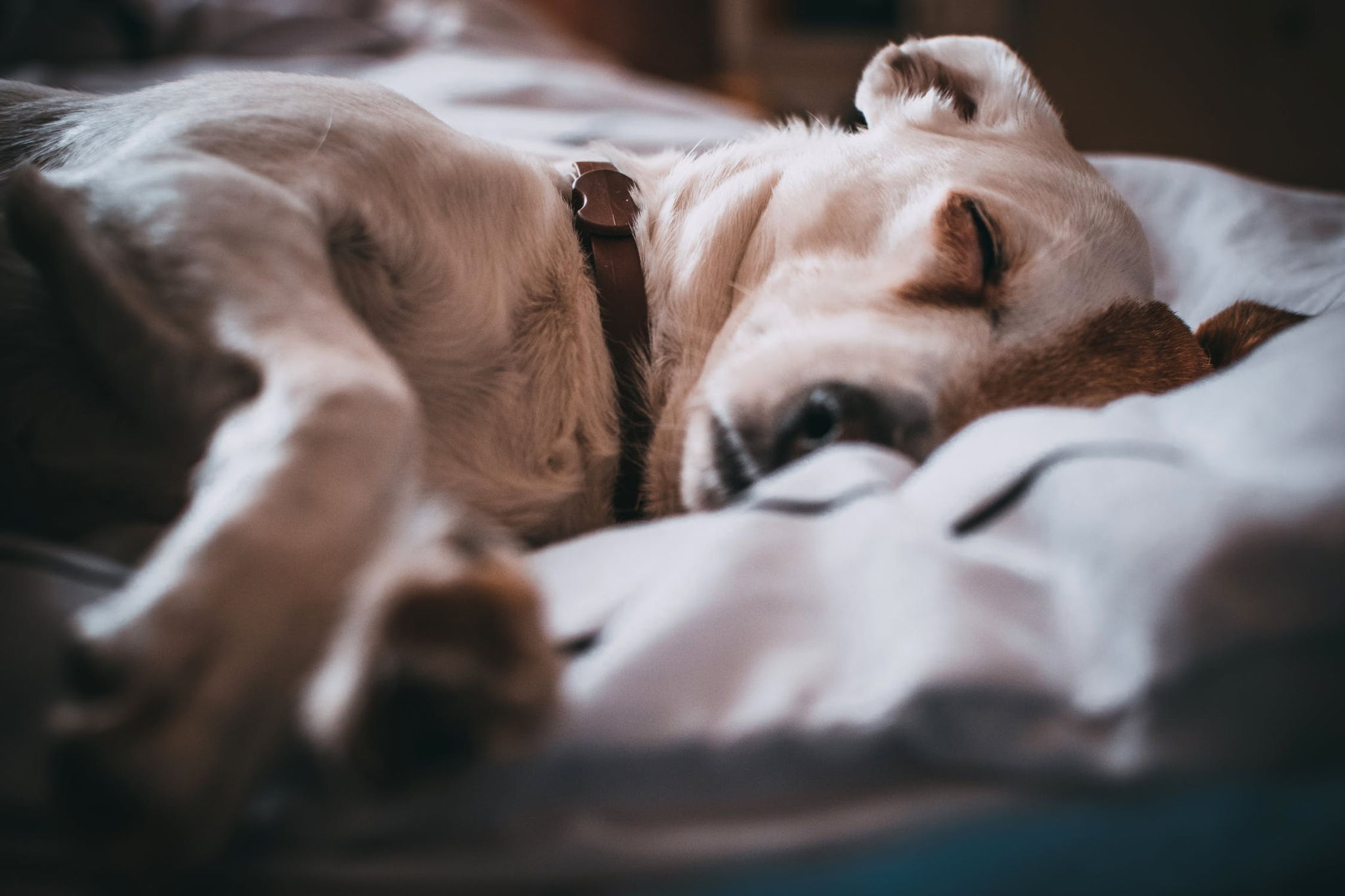 We have already used CAR-T cell therapy to kill canine B cell lymphoma in a test tube.
CAR-T cell therapy relies on reprogramming living cells, called T cells, with chimeric antigen receptors (CARs).
CARs are engineered to find and bind to antigens found on cancer, but not other cells.
In this way, CAR-T cells seek and destroy cancer in a way no other cancer therapy ever has.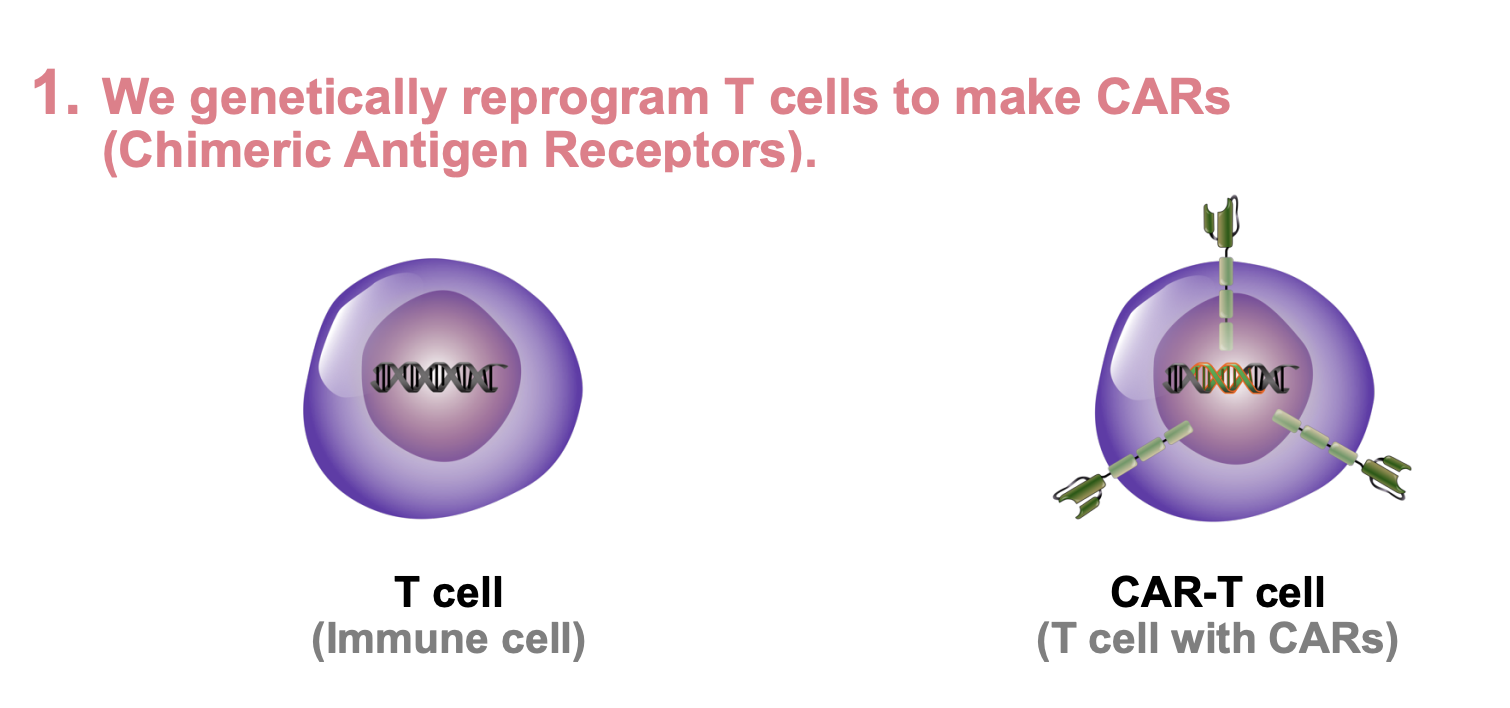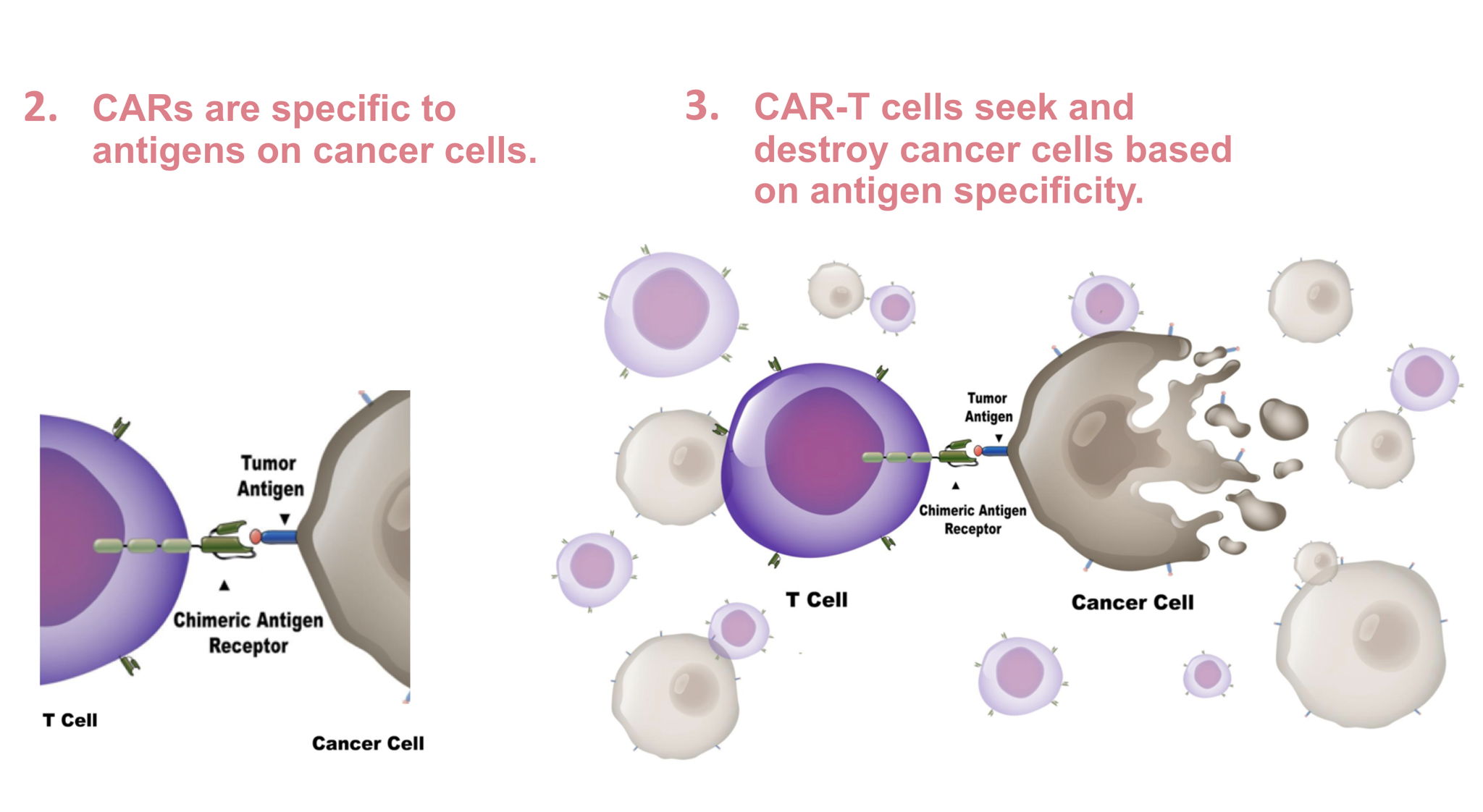 This is a $1.5 billion opportunity.
How we're aiming to disrupt the standard of care
300,000 pet dogs in the US could be candidates for our therapy. The current standard of care might only buy a year of life, costs $10,000, and takes up to 16 trips to the vet over the span of 5+ months.
Our treatment can potentially cure dogs of cancer, is about half the price at $5K, and takes only 3 trips to the vet.
What makes us special
CEO Dr. Wesley Wierson developed a patent-pending gene-editing CRISPR technology during his PhD that LEAH Labs uses to engineer T cells into CAR-T cells. LEAH Labs was the FIRST (and only to date) company to be based on gene-editing technology accepted into Y Combinator.
Our immunobiology co-founder Dr. Saad Kenderian is an inventor on an FDA approved CAR-T cell therapy patent licensed to Novartis. Our translational medicine co-founder Dr. Stephen Ekker has been editing genomes for 20 years. And our veterinary co-founder Dr. Jon Mochel has worked years in industry at Roche and Novartis modeling pharmacodynamics.
We have the expertise to get this done.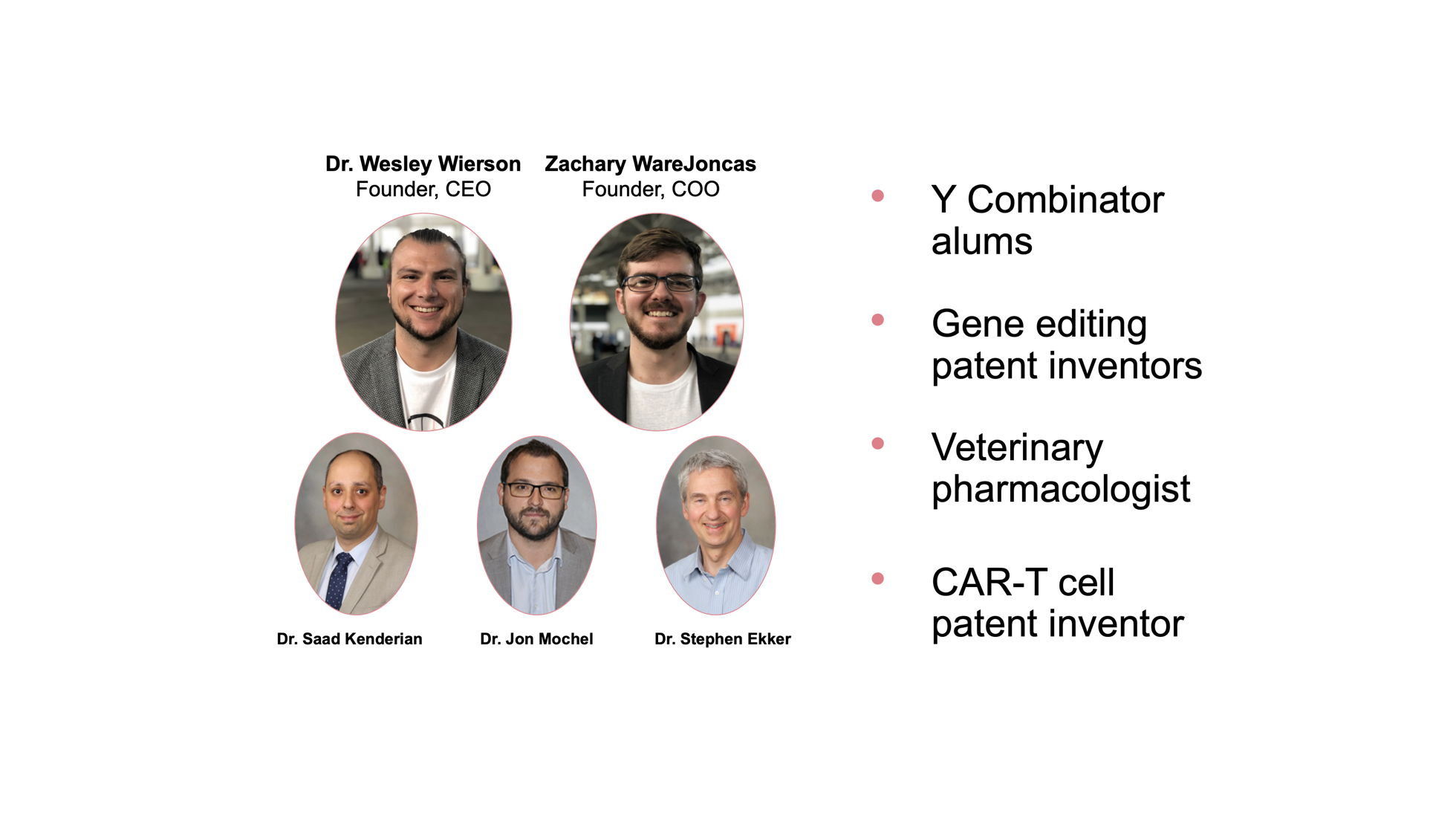 The bigger picture
One in three dogs dies of cancer. After B cell lymphoma, we plan to save more dogs' lives by curing T cell lymphoma, mast cell disease, and glioblastoma.