____________________________________________________________________________
Our Dog Parkers are Safe, Comfortable, and Clean
To answer your biggest question: No, dogs do not poop in the houses :) They're smart enough to not spoil enclosed environments. We've had over 2,700 sessions and have never had a single pup soil the environment. If it were to happen, though, we do have a maintenance team that would take the house offline and clean it. Cleanliness is one of our top priorities--all of our houses are built with veterinary-grade non-porous surfaces and equipped with UV lights that eliminate viruses and bacteria.
Our Pitch Deck
Our Progress So Far
October 2015
Received 10k NYCEDC Grant
Market research complete, engineered first Dog Parker prototype.
November 2015
2 Prototype Houses Deployed
We had 25 urban pet parents in our first pilot program.
December 2016
Five Custom Manufactured Prototypes Completed
Our next pilot has 50 participants.
March 2017
$1.5 Million Seed 1 Raised
April 2017
First Manufacturing Run Complete
Boyce Technologies, our manufacturing partner, completes our first 100 Dog Parkers.
July 2017
20 Dog Parkers launched in Brooklyn
New app sign up process launched.
October 2017
45 Dog Parkers launched in Brooklyn
Our pilot program in NYC is now at full capacity.
February 2018
New City Expansion
Partnership with new city secured alongside regional sponsor.
March 2018
New Market Expansion With National Retail Chain
December 2018
2,000 Houses Deployed in 3 Markets
March 2019
Large, regional advertising partnerships secured.
We hope this will help push 6,500 houses into six different markets.
Let's spend more time with our dogs
The idea for Dog Parker came to me because of a problem I was experiencing as a first-time pet parent in the city. While I had rescue dogs my whole life in NC, adopting my dog Winston in Brooklyn was completely different. With no backyard and a much smaller living space, the city became our backyard, our playground.
And while Winston's favorite thing to do is take in all the smells of the big city, the city and its retailers are less welcoming to him. Most of the places I go have big "NO DOGS ALLOWED" signs in the windows. And because I won't tie him up on the sidewalk outside because leaving him unattended is too risky, it meant he had to miss out on extra walks just because I might be going inside a shop for a few minutes to pick something up.
Dogs spend the majority of their lives patiently waiting for their humans to come home. I think it should be easier to incorporate them into our everyday lives and am dedicated to making cities dog friendlier.
I believe dogs make our lives better and our communities stronger. I believe everybody should have the option to bring their dog with them anytime, anywhere.
Dog Parker benefits dogs, humans, and the places they go together. Creating the possibility of more walks and more time together makes dogs exponentially happier, and taking care of people's dogs takes care of people. Getting people out and about in their own neighborhoods with their dogs fosters a sense of community, and increasing traffic for local brick & mortar businesses supports the local economy.
We've spent the last three years building, testing, and perfecting our service. You're trusting us with your family member, and we take that extremely seriously, which is why so much thought has gone into the design and rigorous testing has been completed. And now, we want to bring this to every city in the US and ramp up to work with expansion partners to do it here and abroad.
The thousands of emails and messages we've received asking for Dog Parker to expand to new cities is why we're here on WeFunder. We're not yet ready to work with everyone who emails us to bring this to their hometowns but we're moving in that direction and we want to open up the opportunity for all our super fans (and future prospective partners) to be a part of what we're building.
So if you'd like to make every store, town, and city dog friendly, I invite you to join us. Be a part of our growth.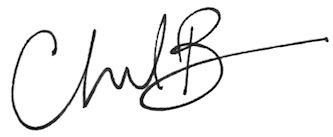 Chelsea