WE'RE CALLING BULLSH*T ON THE PERSONAL CARE INDUSTRY
The Problem: A "Personal Care Industrial Complex" exists.

Typical personal care products are fraught with unhealthy, unnecessary suspect chemicals. Mainstream and natural brands promote too many products, while advertisers & the media perpetuate misinformation about body care, beauty & grooming.

The reality is -- the mainstream approach to personal care and grooming is out of control. If you believe the hype, then in order to have clean and healthy teeth, gums, skin and hair you need tons of products - the more you spend the better you will be - and it's ok to douse yourself with a wide array of weird sounding synthetic chemicals. In this industry more is more – the more I pay, the better it is, the more I use the better I will be. There is nothing normal about what has become "the norm".

Ask yourself, is the cumulative burden of all these chemicals we're absorbing through our skin and mouth worth it? Does it make sense to follow daily rituals and use products that can wage war on our body's natural and complex microbiomes? Are we getting healthier skin, teeth and hair in the process? Do we really need to follow daily routines requiring so many products? And what about the massive environmental impact? From natural resources required to make, to the downstream impact of billions of containers and billions of pounds of chemicals flowing down our drains and into our freshwater systems.

ENOUGH!

In the face of this, we take an outsider's approach and show a simpler, healthier, wiser way where less is more.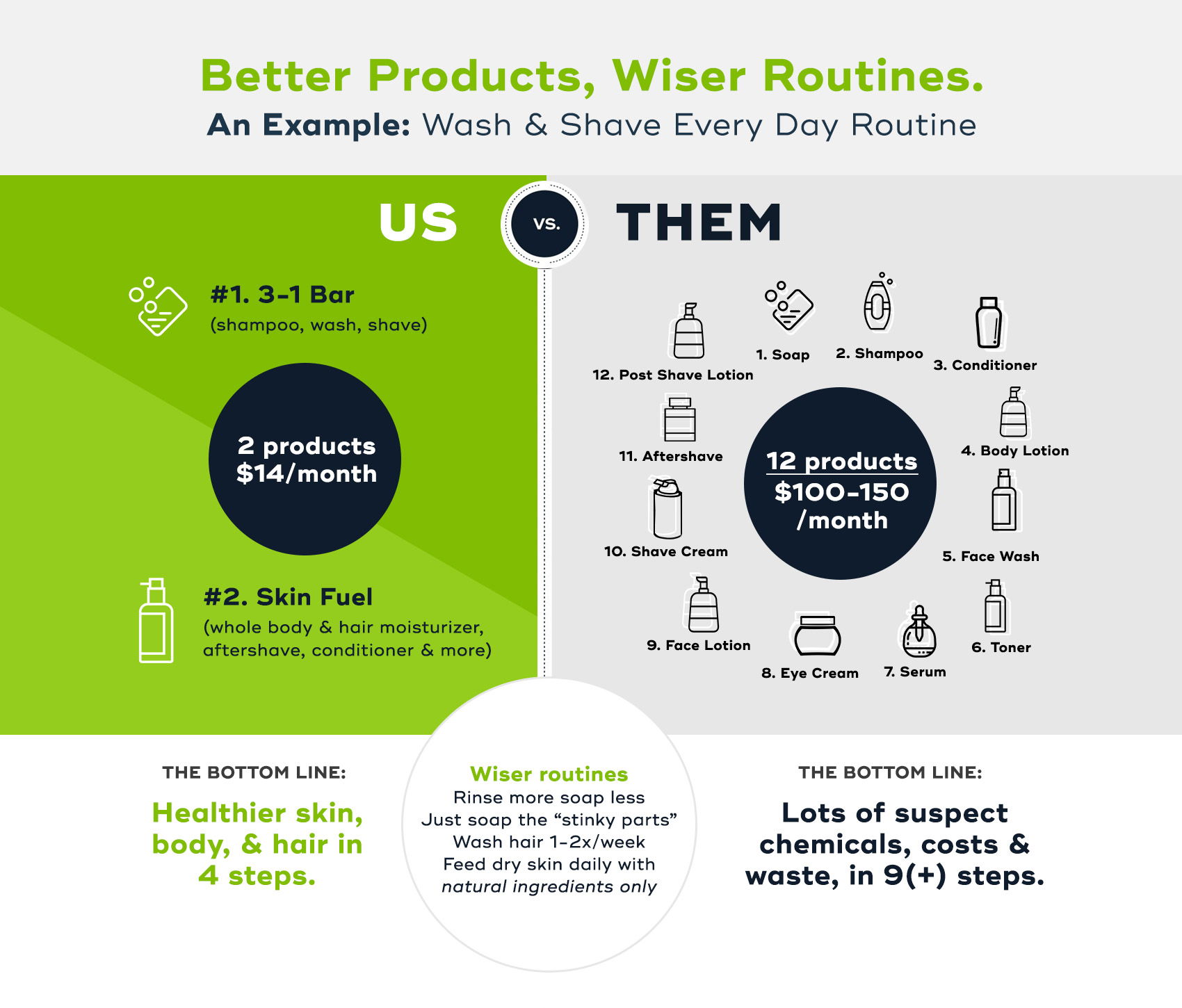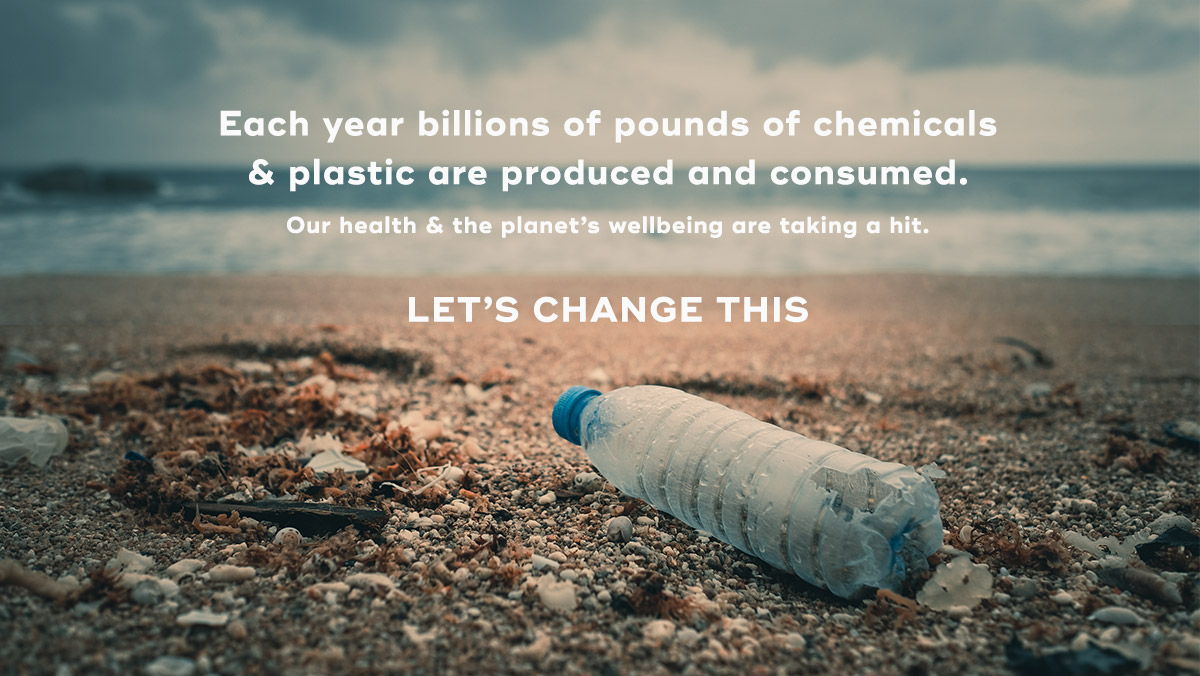 We believe that in addition to serving all investors with great returns, businesses can be a force for social good (it's baked into our DNA). For the last 7 days of the campaign, we'll donate $100 to Keep a Breast's Non-Toxic Revolution for anyone who invests $1,000. For investments over $500 we'll donate $50.
Radically Better Products, Routines & Thinking
Health-focused, multipurpose, eco-friendly, affordable powerhouses.
Additional Product Highlights
MINERAL TOOTHPASTE: Our 100% natural toothpaste is supercharged with nourishing trace minerals, fulvic acid, clays & liposomal CoQ10. Formulated with leaders in holistic dentistry. Clinical study slated for 2019. Patent pending. Unlike any other toothpaste on the market.

SKIN FUEL: A true multi-tasking moisturizer for your entire body. Supercharged with antioxidants, nutrients & trace minerals. Feeds your skin & hair. 99% certified organic ingredients.

BLACK BALM: Helps heal and protect skin with powerful bioactive compounds, antioxidants & organic unrefined plant oils rich in phytonutrients. The dark color comes from the rich active ingredients. 94% certified organic ingredients

SHAVE KIT: Truth is most shave clubs are a waste. Our system enables you to radically cut shaving costs (by 75% or more) while also avoiding a sea of nasty chemicals, reducing waste & complexity.

3 IN 1 BAR: One small, yet powerful tool for shaving & washing entire body including hair. Rinse more, soapless. Just hit the stinky parts. 85% certified organic ingredients.

OIL PULLING MOUTHWASH: Rooted in a 3,000-year-old Ayurvedic oral health practice that nourishes and detoxifies your mouth & gums. 99% certified organic ingredients.

UNPRODUCTS™: We teach you the simple tricks, routines & protocols to dump many of the products the personal care industry says you need. SPRING 2019.
FORMULATIONS SO CLEAN YOU CAN EAT THEM: The highest quality natural ingredients and nothing else. Organic, unrefined, cold-pressed oils, plant-based fulvic acid —a powerhouse of naturally occurring nutrients. Also cruelty-free, toxin-free, mostly vegan (we do include beeswax in a few products). Our products are close cousins to the healthy foods you eat.
Example US vs THEM: Toothpaste that is radically better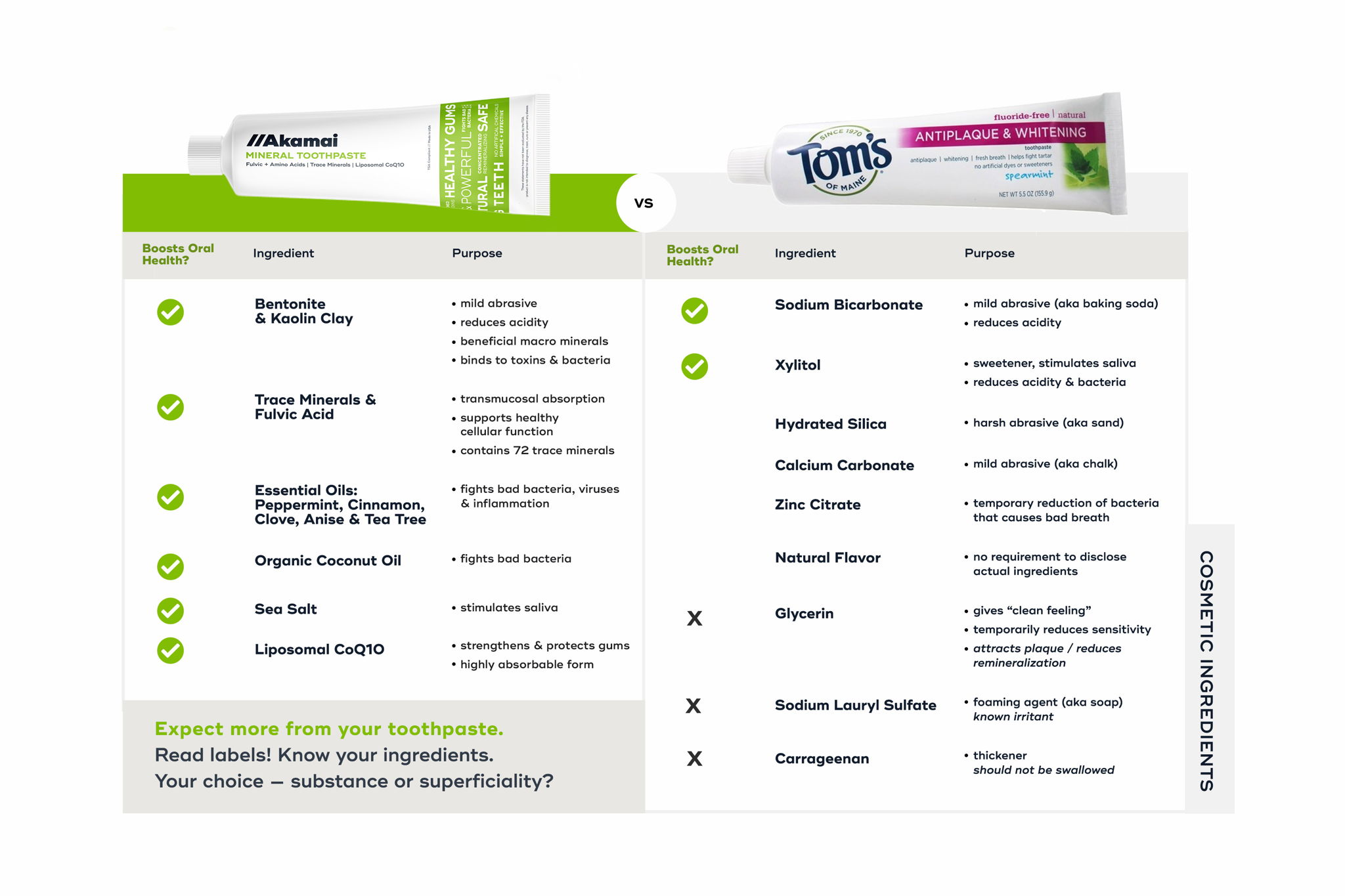 Powerful Testimonials From 600+ Customers
"Beautiful simplicity. The soap and skin fuel not only brought simplicity to my routines, but I'm also loving the decluttered look in my shower and sink area because I could get rid of so many products!" Deb W.

"Cavities gone. I had a small growing cavity that my dentist was watching but on my last cleaning, he kept looking for it and even made me get x-rays cause he didn't understand what happened. Two months brushing with Akamai, and it made my cavity disappear. Thank you!" Janean M.

"Wonderful products! Minimalist, healthy, all-in-one soap/shampoo/shave lotion bar lasts a long time. Skin and hair oil is soothing..." Paul M.
"No more sensitive teeth. This is a better result than any "sensitive" toothpaste out there -- even the prescription-strength... Pleasantly surprised and a customer for life." Christie S.

"A Health Staple! This product is a "keep at bay" psoriasis skin condition staple for me. I love how effective it is for itching and it is the only facial product I use for moisturizing!" Denise B.
"Products are the best!!! Will not go back to any other paste or soap. Thank you!!!" Linda K