Train Trip Days 1-2: The Modern Ghost Stories of New Mexico
The way Tom Hyland tells it, Lamy was once the quintessential New Mexican town, a place so typical of the Wild West it looked out of a postcard. There was a store and saloon called the Pink Garter, where cowboys would drink and play cards on an intricate cherrywood bar imported from Germany. In the middle of the town was a bustling train station with a direct line to Santa Fe, popular enough it carried anyone from Georgia O'Keeffe to J. Robert Oppenheimer into the city.
Then there are ghost stories, of course, ones of giant balloons holding what appeared to be a troupe of supernatural musicians, and the tales of outlaws, several of them featuring Billy the Kid himself.
Hyland tells these tales of a better time from the inside of a train car built in the early 1900s, wood upholstery and checkered green seats set below smoky, worn light fixtures. But while the train car looks right out of that idyllic Wild West postcard, nothing else in Lamy does.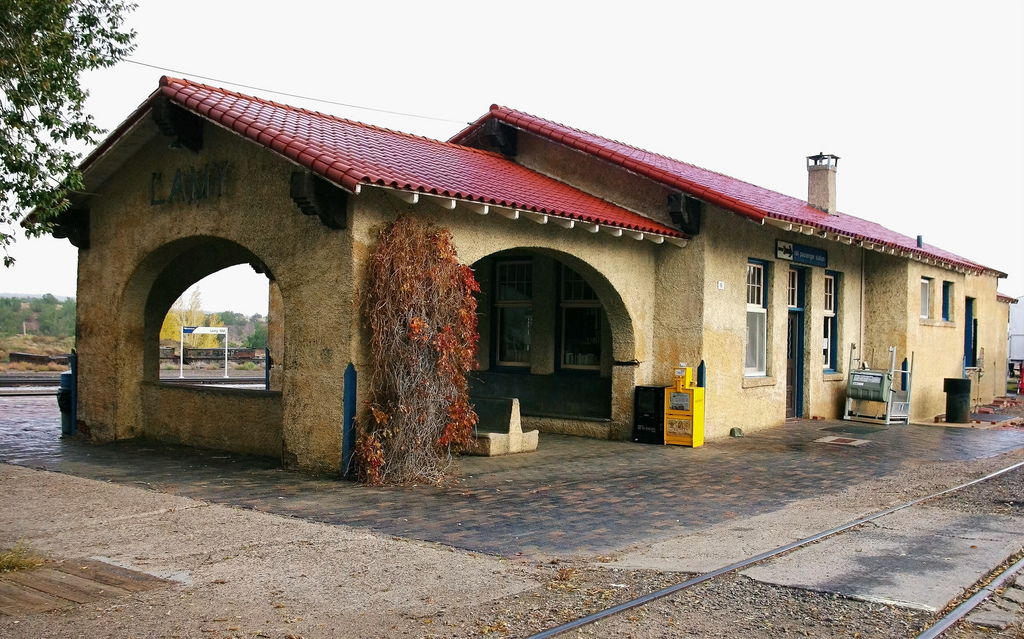 The freight cars that supplied Lamy with most of its business ran dry around 2009, and while the line to Santa Fe held on for a few more years, it closed in 2013, shutting the town off from its only real traffic source. Instead of a direct line to Santa Fe, it's now one of a half-dozen tiny New Mexico towns that have dwindled into little more than the train stop itself.  
The Pink Garter, re-named the Legal Tender in the 1960s, was listed in the National Register of Historic Places in the 1980s and became the non-profit Lamy Railroad and History Museum in the early 2000s. The museum still operated a restaurant inside the space, but that closed in 2013, and while it says it's open four days a week, the locals say that number is actually much lower. Yet until recently, it was the only thing open in the vicinity of the train station.
Last week, Butch and Cindy Lou (they both declined to give their last names) began running a snack and libations shop inside an old railroad car directly next to the train track. For the first time in years, people getting off the train will have a place to go.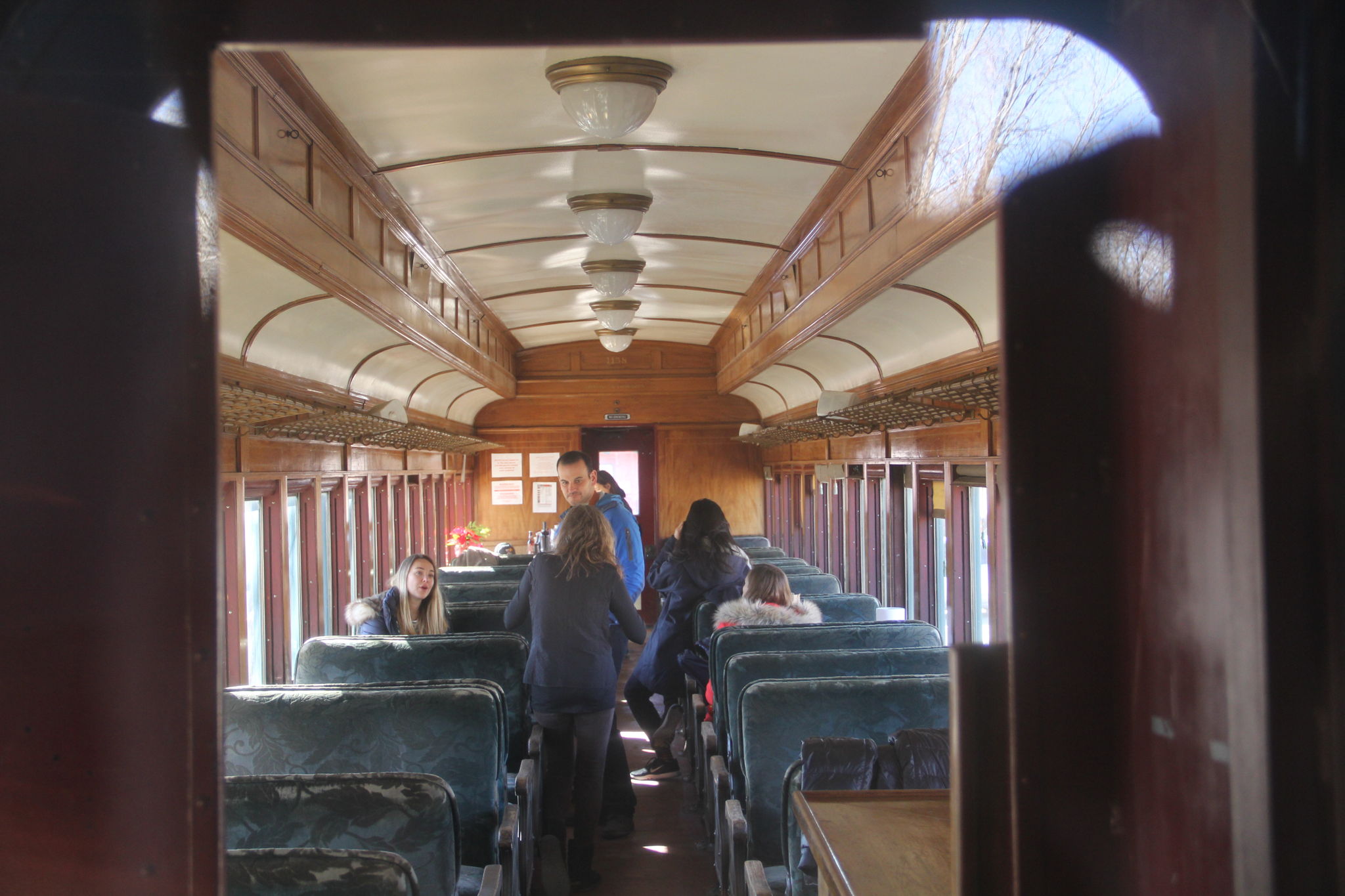 Cindy Lou, who ran the restaurant inside the museum before it closed, knows there's a community waiting and willing. She hosts country concerts near the train tracks in the summer that sometimes draw as many as 400 people. And she has friends like Hyland, a sign maker, who know this could be the first step toward turning their town around. If the government reverses historical designation on the building, the museum might change ownership and re-open the saloon, and if enough people visit the saloon, the line to Santa Fe might spring back to life. 
Wefunder met Cindy Lou, Butch, and Tom on the second day of our 10-day, 5-city, cross-country train trip. We spent our first night in Santa Fe, where we co-hosted an event with our friends at Meow Wolf, then took a bus to Lamy in order to start a 17-hour ride to Kansas City.
At the Meow Wolf event, we not only got to tour their incredible, mind-altering House of Eternal Return, but also meet founders and investors from all over New Mexico. We learned about companies working on space infrastructure, climate change solutions, socially-conscious filmmaking, and more.
These relationships, as well as the ones made in Lamy, are the reason we're on this trip. For all its innovation and money, Silicon Valley has made itself into a very real bubble. We've found that it's one thing to work with companies across the country remotely, but quite another to meet them in person, in their own states, their own comfort zones, and feel that energy face-to-face.
We don't have train car turned snack shop trying to revitalize a community in San Francisco, but maybe we should. The spirit of entrepreneurship is alive in this country. We just need to be paying attention.