Welcoming One of Tech's Most Powerful Women to Cedar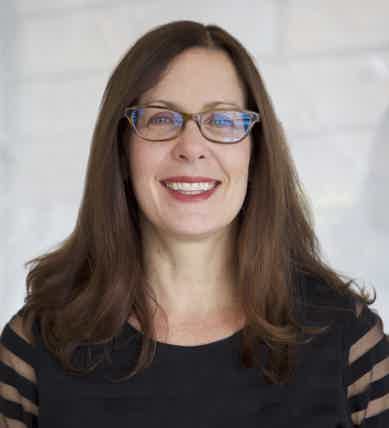 In both life and business, we all look to an inner circle for guidance. Nurturing a startup is no different, but here, the enigmatic board of advisors takes the place of personal friends, family, and mentors.

We enjoyed the fortune of industry-leading advisors long before our founding, but something special happens when a startup establishes their board of advisors. That was the case for Cedar at least. The focus shifts from conceptualizing to operating and our co-founders shifted from building a product to building a company. More specifically, we set our sights on building a company worthy of our esteemed advisors' time and commitment.

Becoming an advisory board member at a startup is not a small or figurative position to take either. I empathize with our members who lend their most critical resource to us only to receive our most abundant emotion in return; their time for our gratitude.

Which is why I'm humbled and frankly, a bit stunned to announce the addition of our newest advisory board member, Kathryn Petralia.

Whether you were an early adapter to fintech or not, you may recognize Kathryn from the pages of Forbes to TechCrunch, who've respectively named her the 98th most powerful woman in the world and one of the most successful women in tech.
As we look forward to our limited public launch on February 1st, please join me in celebrating this milestone moment, and the incredible sense of momentum that Kathryn brings in addition to her expert guidance.
About Kathryn Petralia
Kathryn Petralia is the President and Co-Founder of Kabbage, An American Express Company, a global financial services, cash-flow technology, and data platform for small businesses. Kabbage was recently acquired by American Express. Before co-founding Kabbage, Kathryn spent nearly 15 years with fintech and eCommerce startups. She also served as Vice President of Strategy for Revolution Money, which was acquired by American Express, and was the director of corporate development for CompuCredit. In 2017, she was named to Forbes' 2017 list of the World's Most Powerful Women. Kathryn recently co-founded Drum, a platform reinventing sales infrastructure by connecting businesses to their ideal customers through an infinitely scalable sales force.
In addition to Cedar Credit Builder, Kathryn serves on the boards of CARE USA, Fannie Mae Advisory Board, The Woodruff Arts Center, Padsplit, and Tricolor.
---