Wefunder's Most-Loved Books in 2020

At Wefunder, learning never stops. We love being insatiably curious. We probe. We ponder. We debate. What's your philosophy on life? Is cereal soup? Is a hot dog a sandwich? What's on your bucket list? What makes us human?
These are the questions we ask ourselves as we lie with our books on freshly mowed grass and gaze at the azure blue skies, questioning how the world works. 
Have you read any of these books? What's your favorite?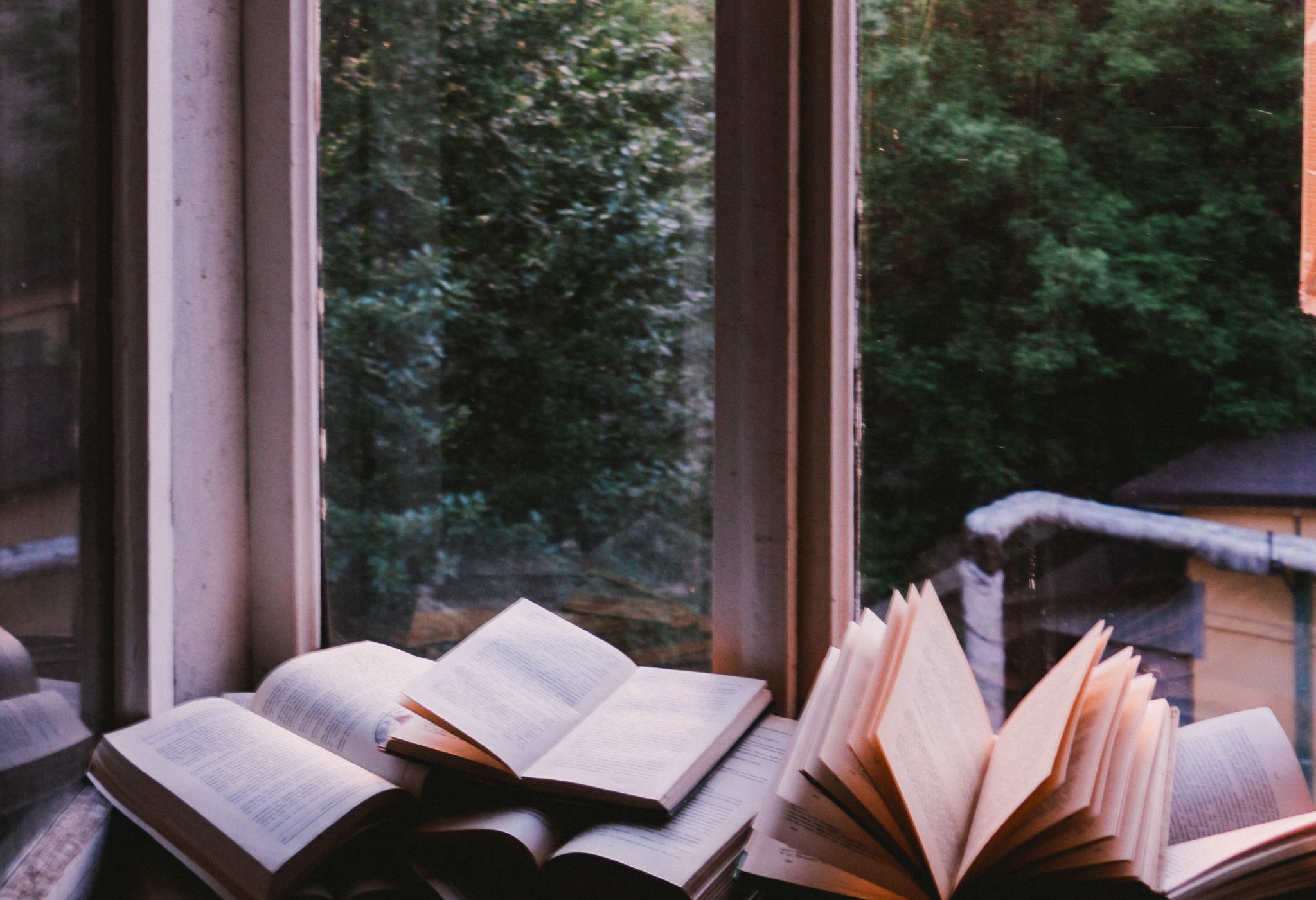 ---
"Endurance" by Alfred Lansing
"For scientific discovery give me Scott; for speed and efficiency of travel give me Amundsen; but when disaster strikes and all hope is gone, get down on your knees and pray for Shackleton."
In 1914, Sir Earnest Shackleton recruited 30 men in an audacious plan to be the first to hike across the entire continent of Antartica.  Nothing went accordingly to plan.  First, their ship was trapped in the ice for a year, before they can even land on Antartica.  Then the ice crushed the boat, and they were adrift on an iceberg, slowly floating north for almost another year.  Yet, against all odds, Shackleton managed to get back to civilization - with all his men.  No one died.
Shackleton is my model for inspirational leadership during a life-or-death crisis.  Every time I read it, I learn something new. 
– Nick Tommarello, Founder & CEO
---
"The Martian" by Andy Weir

The Martian is a book about engineering hacks by an astronaut who keeps himself sane in the face of almost-certain death with humor. That's my kind of book.
What I love most is the storytelling of the protagonist's problem-solving. The mystery of "how is he going to do it?" is compelling and each epiphany is rewarding. The author isn't afraid to get nerdy yet the nitty-gritty content is still approachable. You feel like the protagonist when he's winning, and at least you're safe on Earth when he's losing.
I give The Martian five thumbs up.
– Greg Belote, Founder & CTO

---
"The Three Musketeers" by Alexandre Dumas
As a history student, I am a fan of historical fiction. Set in 17th century France, The Three Musketeers is a tale of adventure, brotherhood, and valor, in which the hero, d'Artagnan, seeks honor and glory by moving from his home to Paris, to serve in the Musketeers of the Guard.
I am a romantic idealist, and I aspire for my own values and principles to mirror the central themes of the novel – integrity, a sense of duty and service, loyalty, justice, and excellence.
Plus, fencing is cool.
— Jonny Price, Director of Fundraising
---
"Harry Potter" by J.K. Rowling
My favorite book(s) are Harry Potter. I know what you're thinking - "that's a children's book with a fourth grade reading level." And you are right! But Harry Potter is so much more than that - it's a mystery novel, built in a complex world with characters who actually develop. J.K. Rowling is constantly dropping clues and seemingly inane details in the early books that end up coming back later to mean so much. The more times you read the series, the more you start to notice them - from hints about the character of Snape to references to James' transfiguration abilities. The story is so multi-faceted that you can read it again and again and uncover new information every time (which I do periodically). Why shouldn't reading be fun? :)
— Suzanna Rush, Head of Operations

---
"Daring Greatly" by Brene Brown
Daring Greatly is a deep dive into the topic of vulnerability and how embracing it can change how we live, love, lead, and interact with others. I read this book at a time in my life when I really needed it. It helped me reflect on some of the emotions that I've felt in the past but never really took the time to think about. It also gave me the kick in the butt I needed to practice vulnerability which has helped me build stronger, deeper, and more fulfilling relationships. I can't think of any other book that has changed my actions and my life more than this one.
— Kieran Ryan, Fundraising Team
---
"El juguete rabioso (Mad Toy)" by Roberto Arlt
Roberto Arlt saw literature as a needed "punch to everyone's jaw," and Mad Toy represents his sharpest criticism of today's world. Adopting the point of view of a little kid, Arlt shows the readers the reality of an obscure Argentina that offers little hope to those marginalized from our society. The main character, Silvio Astier, dreamt of more, and every time he tried, the world neglected his worth. Us, the readers, get to read his thoughts and emphasize with his anguish, identity crisis, and social determinism.
I was 16 the first time I read it, and it showed me how unfair the world could be, and even if it can be depressing to read, I always found this type of literature to be the one that defines me the most - that that has to offer a raw version of reality. The Mad Toy showed me there are many wrong things in our society, and set me in a path to fight against the cruelties that unspokenly continue to exist.
- Gadi Borovich, Head of Venture Partners
---
"At the Mountains of Madness" by H. P. Lovecraft
A group of geologists go to Antarctica for academic purposes and stumble upon a mountain larger than the Himalayas. Atop the mountain they discover the remnants of a bygone city with no name nor any sign of its inhabitants. They later learn that this city was once inhabited by an ancient, intelligent civilization whose technological advances predicated their own destruction. The story unravels with the protagonists trying to survive the product of these aforementioned advances — namely the organic, malicious beings known as the Shoggoth.
This is my favorite book for a variety of reasons: the prose, the pacing, the dreary atmosphere (I'm a big fan of Poe if that makes sense), and the evocativeness — but above all else it's my favorite book because it gives form to this dormant idea that we desperately need drilled in our heads: Life is short and we are lucky to have captured this little window in time to experience it.

— Benjamin Nguyen, Software Engineer
---
"Shoe Dog" by Phil Knight
This book moved me. It was the first autobiography I read before my plunge into the startup world. I loved how the author was seeking a calling. He had this "Crazy Idea" — which his gut told him to pursue despite what everyone else had said. I admired his desire to just create. Then voila. One day... Nike was born!
Also, it was interesting to read someone's perspective of creating a company —the triumphs and tribulations— everything made sense and not make sense at the same time. It was great.
One of my favourite quotes from the book: "There's a kind of exuberant clarity in that pulsing half second before winning and losing are decided. I wanted that, whatever that was, to be my life, my daily life."

— Margarita Quijano, Fundraising Team
---
"The Things They Carried" by Tim O'Brien
My favorite book is the The Things They Carried by Tim O'Brien; it's a collection of short stories about an American platoon in Vietnam (informed by O'Brien's own experience in the Vietnam War). There's something about the literature that's both beautiful and haunting, and every time I read it I find myself resonating with a different story.
— Kati Conley, Operations Team
---
"Evicted" by Matthew Desmond

Evicted tells the story of six families and two landlords that go through the eviction process in Milwaukee. This book is wild. Beautifully written, Evicted illuminates how systemically fucked housing is through real-life stories. What is like when is the cheapest housing you can afford is still 90% of your income? Will you call the cops to report your abusive partner even if the landlord has full authority to evict you if cops show up on the premises for any reason? These seemingly impossible scenarios are a reality for too many Americans. Read it because the stories in this book seem too crazy to be real and the characters seem too vivid to be nonfiction. Or read it because you'll leave with an overwhelming empathy toward low-income families in the inner-city.

— Jake Suggs, Account Manager
---
"The Humans" by Matt Haig
Equal parts inspiring, gripping, funny and wise; The Humans is a must-read. Premise: an alien sent to earth on a deadly mission observes life among the primitive species of humans. I won't give more away, but trust me it's absolutely worth the read. Don't be put off by the concept of aliens – this is no lame sci-fi novel. In fact, it's much more about life on earth than what's beyond.
The Humans is an immensely clever book which will have you laughing, crying and thinking hard about us as a species – with all our quirks, imperfections, qualities and complexities. Sometimes it's depressing. Sometimes it's uplifting. It's always brilliantly written and it's always one of the first books I recommend to people.
Would also highly recommend his other books: Notes on a Nervous Planet (non-fiction, exploring how modern life is engineered to make us anxious), Reasons to Stay Alive (non-fiction, story of his own struggles with mental health) and How to Stop Time (fiction, an adventure through history by a man who ages 15 times slower than a normal person). Matt Haig is undoubtedly one of my favourite writers so if you haven't already, go check him out!
— Anita Stern, Operations Team
---
"The Craving Mind" by Judson A. Brewer
Not my favorite book, but a great book I read recently would be The Craving Mind. The book examines addictions of all kinds from social media to to cigarettes to drinking. It does a deep dive into what precisely makes addictions so difficult to overcome? Furthermore, why are some addictions, such as cigarettes, so much more difficult to overcome than other addictions? Not all addictions are created equal. This book was fascinating to me because it put forth many claims about addiction that were not intuitive and challenged the way I view my own bad habits. It let me get closer to the truth behind my own addictions. While reading the book, I actively began to try certain techniques in my own life and found a few to be quite powerful. I would recommend this book to anyone who is interested in learning more about the groundwork on which all addictions are constructed.
— Arie Milner, Software Engineer
---
"River of Doubt: Theodore Roosevelt's Darkest Journey" by Candice Millard
The River of Doubt is my favorite book. It's a gripping book about someone going to the absolute extreme -- and it happens to be a former US President doing it and it's just such an interesting and compelling story filled with really powerful themes that I still think about to this day.
— Justin Renfro, Fundraising Team

---
"Acting: The First Six Lessons" by Richard Boleslavsky
I came across the mention of this book while reading an interview by the photographer Minor White - he was also a great photography teacher, and it's a book he recommends his students to read. It contains a conversation between wannabe actress who comes to an experienced actor and director for advice, a conversation which continues over time as she matures and gets more challenging roles. On the surface, it's a book for acting students to learn the skills of the trade. But you can apply the lessons to pretty much any endeavor in life. It talks about how skills and knowledge are necessary, but true ability comes when we allow our inner self to guide us. If one ever wants to do something so well that it can be considered an art, this book can help one understand how. It's a small book that I go back to from time to time.
— Aman Gupta, Software Engineer
---
"The Hitchhiker's Guide to the Galaxy" by Douglas Adams
I first discovered The Hitchkiker's Guide to the Galaxy when I was 15. I remember how I read it in practically one sitting, laughing out loud at Douglas Adams' hilarious universe, a world almost, but not quite, entirely unlike ours.
Hitchhiker's tells the story of Arthur Dent and how he travels the universe with his alien friend Ford Perfect, after Earth is destroyed by the Vogons, an alien race known for their terrible poetry. This sets off a set of events that, at times, had me laughing so hard I cried. It also made me think about life, death, religion, war, and other very deep subjects. It's truly a marvelous work that never fails to give me perspective.
I guess the most important thing I learned was that whatever problems I may have are meaningless compared to the size of the universe. In the grand scheme of things we truly are a speck of dust floating around, so we might as well make the best of it.
— Emilio Mendoza Palafox, Software Engineer
---
"Les Miserables" by Victor Hugo
I still remember reading this book in my small hometown library and crying my eyes out at the final moments of the protagonist Jean Valjean. Les Miserables begins with a story of a French peasant named Jean Valjean who's imprisoned for 19 years for stealing a loaf of bread. Once he gets out of prison, he has a quick encounter with a bishop who gives him another chance at life. After changing his identity, Valjean dedicates his life to selflessly serving the weak, the poor and the disadvantaged.
This book had the most profound impact on my life and shaped my philosophy of forgiveness, redemption, and altruism of the human heart.
– Jiwon Moon, Community

---
"Red Rising" by Pierce Brown
"A 2014 science fiction dystopian novel by American author Pierce Brown, and the first book and eponym of a series. The novel, set on a future planet Mars, follows lowborn miner Darrow as he infiltrates the ranks of the elite Golds."

— Adie Akuffo-Afful, Fundraising Team
---
"World Order" by Henry Kissinger... or "East of Eden" by Steinbeck
For WO, where you love him or hate him Kissinger writes a compelling narrative on the power dynamics of the countries and people who run the world. Almost the entire book is seeing inside the mind of someone who plays 3-dimensional chess, except when he talks about technology. That chapter is so unbelievably stupid it serves as a reminder that geniuses are often fools in subjects outside their won.

For EoE, it's hard to pick a favorite Steinbeck book even though he is by far my favorite author. EoE was unique to me in that it's the beautifully written story of a family throughout multiple generations - their wins, their losses, and their eventual deaths.
— Stefan Seltz-Axmacher, Founder-in-Residence
---
"The Five People You Meet in Heaven" by Mitch Albom  

"It's an amazing story from Mitch Albom (author of Tuesdays with Morrie) that follows the life and death of a fictional character named Eddie who is killed and sent to heaven on his 83rd birthday. Once there, he encounters five people who had a significant and unique impression on his life. The theme of the story is that our lives have purpose and everyone we come across teaches us a unique lesson (whether we realize it or not). I loved this book because it reminds me how important relationships are and how we really do have impact everyday to the people around us. There really are no random events in life."
— Colin Barceloux, Founder-in-Residence
---
Hope you enjoyed reading this. Let us know what you think!