Happy 3rd Birthday, Regulation Crowdfunding!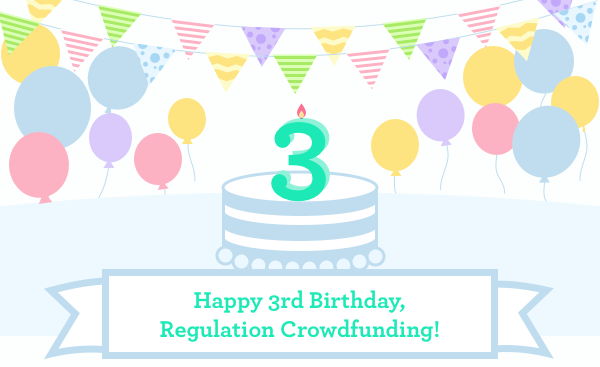 Three years ago, it became legal for anybody – regardless of wealth – to invest in startups. Since then, we've funded 194 startups with over $61 million through Regulation Crowdfunding.
Our mission is to revitalize the American Dream. Thousands of people around the country dream of starting their own businesses, but lack the capital to get started. Thousands more own successful businesses that need funding to hire great people, open new locations, and accelerate their growth. That's where you come in.
By investing in companies that you believe in, you're not just helping a company through the tough early stages -- you're helping empower dreams, further social missions, and spark growth in entire communities. In return for supporting a company's success, you get to share in the profits.
Thank you for being part of the journey to revitalize the American Dream. Check out all the companies currently raising on Wefunder.