The Problem: A National Crisis
As of now opioids are the most widely used drug to treat the 23+ million Americans struggling with daily pain, but these drugs are highly addictive, killing over 75,000 people a year.
The Solution: Non-Addictive Pain Treatment
When you feel pain, you're feeling the result of overactive sensory neurons. We spent 7 years developing a patented protein called N-001 which targets and soothes those neurons to stop pain signals before they get to the brain. To put it simply, N-001 freezes pain neurons similar to the way Botox freezes motor neurons, causing muscles to relax.
Results So Far
We have excellent results from testing N-001. We've tested it both by injection and application directly to skin. Animal studies show that our drug produces complete relief from acute and chronic pain, comparable to opiates. Importantly, normal sensation and movement are not affected. The below graph shows N-001 has the ability to treat pain as effectively as opiates when given a high dose of N-001.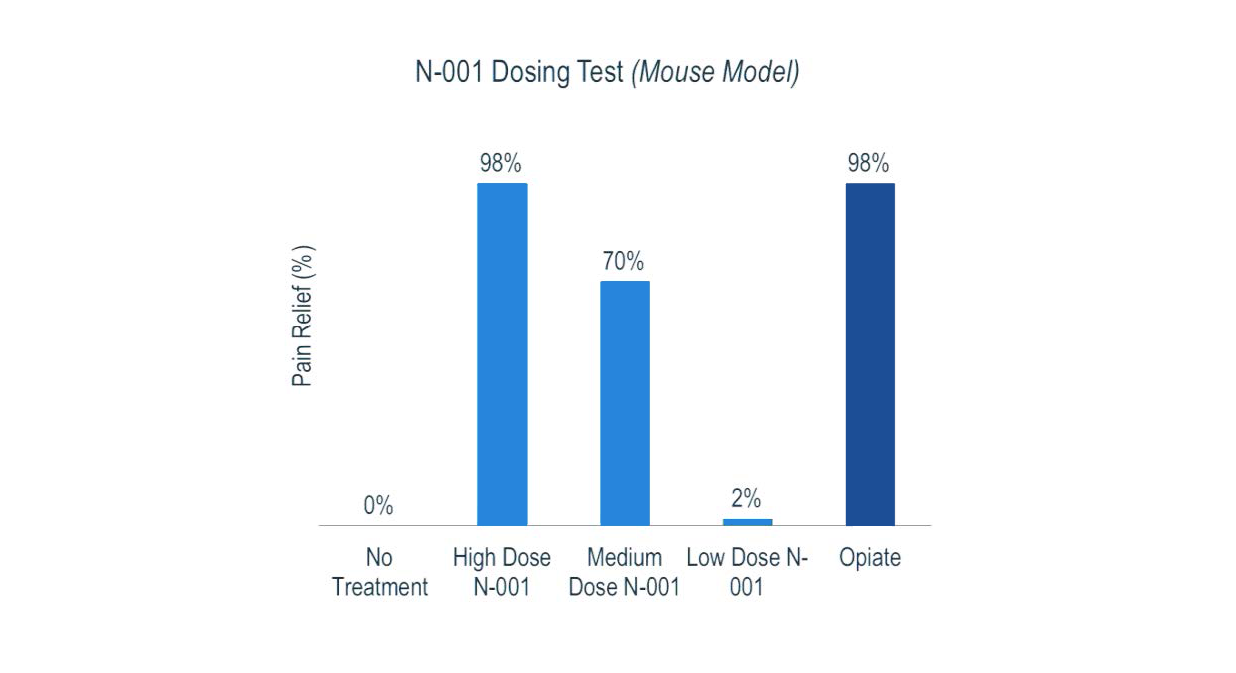 Development: Pre-Clinical Trials
We're currently in pre-clinical development (testing on animals), which must be completed before Phases 1-3 of clinical trials (testing on people) can begin.