ChoiceTrade: Digital Finance for the 21st Century

ChoiceTrade is a highly versatile Fintech company implementing new technologies for the rapidly changing Digital Financial Universe. For the past 19 years, we have owned and operated an online Broker-Dealer registered with the U.S. Securities & Exchange Commission (the "SEC") and a member of FINRA since our inception in 2000. ChoiceTrade is proud to have received Barron's coveted 4 Star Ranking six different times and has an unblemished regulatory history. The Company has customers throughout the U.S. and in over 100 countries worldwide. We have built all of our proprietary systems including our trading platform, risk management software, onboarding processes, CRM, mobile apps and more, successfully adapting to the fast-paced changes affecting our industry.

The Team
ChoiceTrade's management has been with the company since inception:
Neville Golvala, CEO
Neville Golvala, is a distinguished executive with three decades of experience in the financial services industry. Before founding ChoiceTrade, he was a Managing Director at National Discount Brokers during a period when the company witnessed an increase in market cap from under $100 million to $1 billion. Neville has a solid reputation for achieving corporate growth objectives by providing strategic direction and smart, positive leadership. He is experienced in increasing organizational efficiency and improving sustainable revenue while reducing costs. A proven strategist, he has a strong track record in leading complex improvement initiatives and applying solid technical and analytical abilities. Neville holds the Series 4, 6, 7, 24, 27, 55, 63 and 65 securities licenses with FINRA.
Ronald Buckner, EVP and CFO/COO
Ron Buckner, is a seasoned professional. Ron is a co-founder of the Company and has overseen the building of its infrastructure from inception including finance, operations, customer service and compliance. Ron orchestrated the in-house development of the Company's trading and risk management systems, back office and CRM. Ron is a CPA and holds multiple FINRA licenses including Series 4, 7, 24, 27, 62, and 63. Ron's previous experience includes managing director of ICAP, a $200mm inter-dealer/broker and CEO/CFO of Delta Clearing Corp, an industry leading clearing house to prime banks and the inter-dealer broker community for repo and reverse repo transactions on US treasury securities.
The Company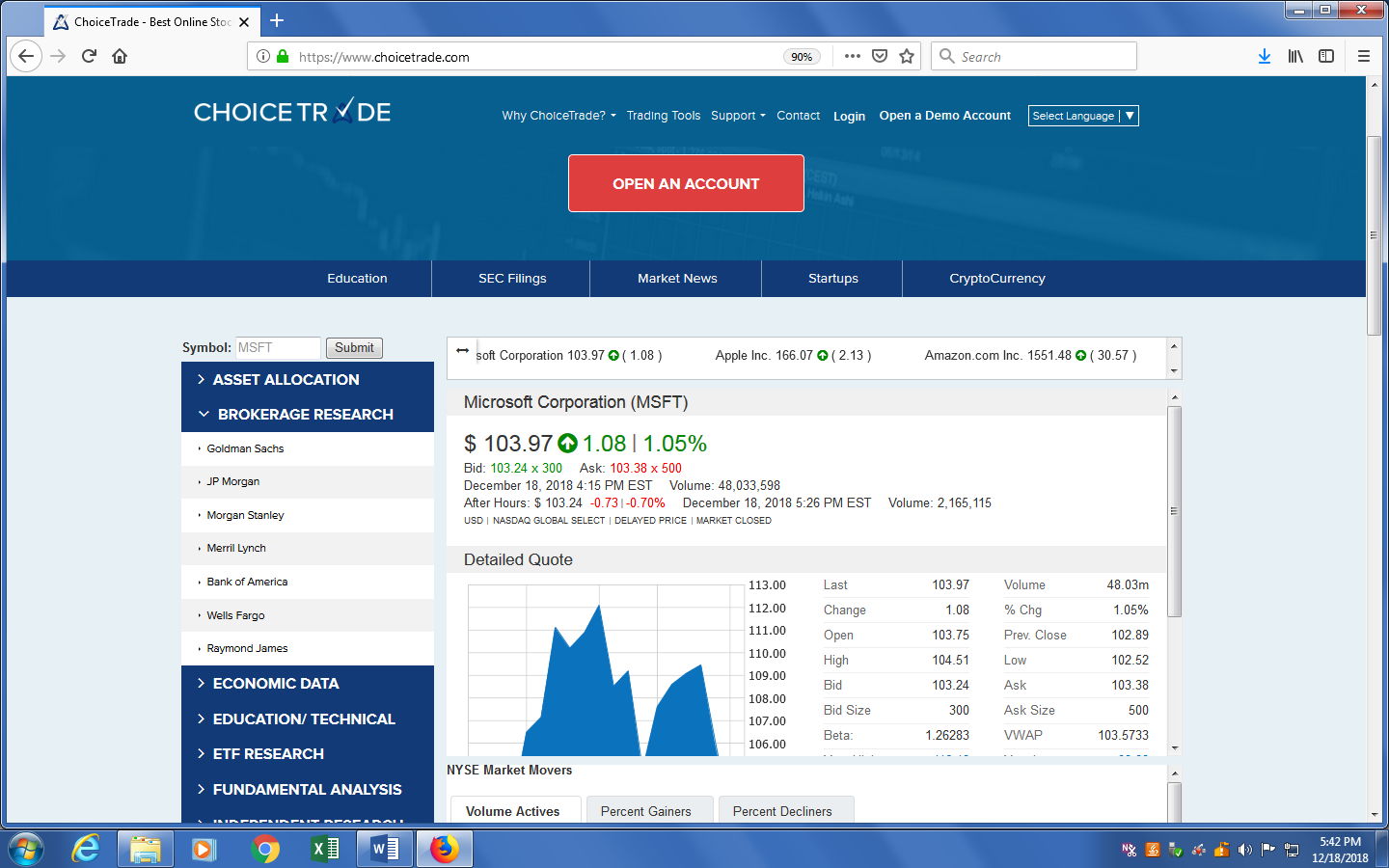 The Company is self-sustaining by virtue of its existing retail brokerage operations, with customers transacting in U.S. stocks, options and ETF's. Its customer base is diverse, and, as mentioned, spans the entire U.S. and over 100 countries worldwide. Our business is highly scalable at marginal incremental cost and we enjoy high profit margins.
Crowdfunding & Cryptocurrency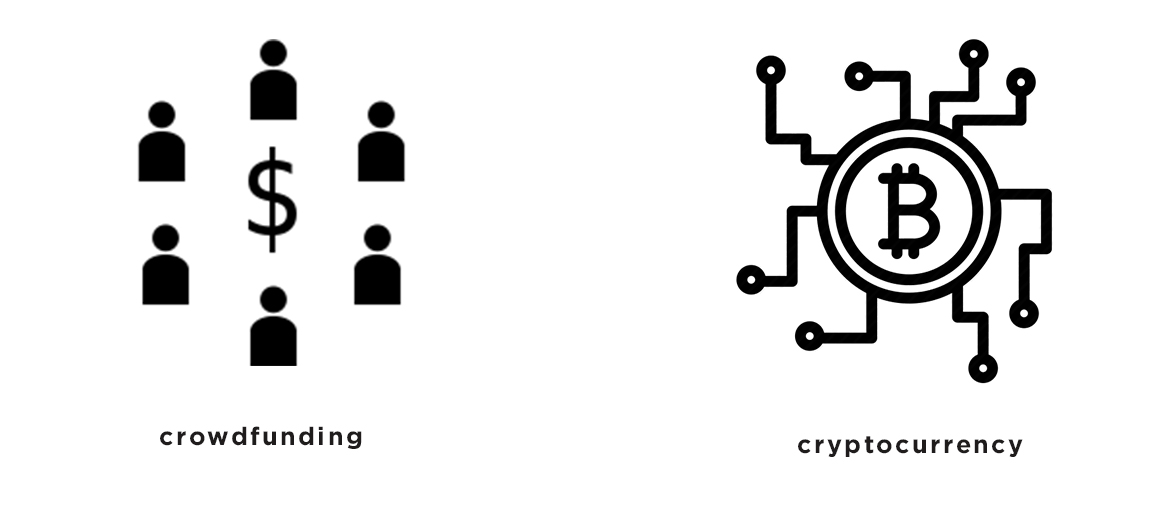 The birth of cryptocurrency securities tokens and crowdfunding has created new opportunities for investors and issuers throughout the world. ChoiceTrade is uniquely positioned to enter both of these industries using its existing technology infrastructure. In 2018 ChoiceTrade has invested in a digital media property and retained a business development team to build the company's brand and its distribution through strategic alliances to create new online educational content, to build out its research arm and to create a publishing arm. We recently launched ChoiceTrade Apps for both Android and Apple mobile devices. As more fully discussed below, we have developed and are currently testing secondary market trading technology for private company shares, a market that is in its infancy, where we intend to be a first mover. We are developing other products as well, as more fully discussed below.
Secondary Market

ChoiceTrade is developing the eco-system for providing Secondary Market Private Equity Trading. There is a quantum shift in the industry where the global retail public, (non-accredited investors), are fueling capital raises through Crowd Funding (CF) and Reg A+ offerings. These small, but numerous investors, now seek a means of liquidity that the company will be able to provide prior to the event of an IPO or other public offering by the issuers. The Company expects the burgeoning demand in this sector will prove to be the fastest growth area in the digital financial world.
Private Equity Information Aggregator

ChoiceTrade seeks to become the preeminent aggregator of information on Private Equity Investing through strategic alliances and investments in Digital Media; online educational content; research; and other web-based publications. Features will specifically highlight issuers whose securities may be traded through the Company's secondary market trading platform.
Micro Investing App

Micro Investing App. ChoiceTrade's soon to be launched Micro Investing App focuses on individual international investors. The appetite for investing in U.S. Markets in this demographic is growing exponentially, particularly in India and China. ChoiceTrade's solution will appeal to the masses by providing a minimal cost, managed investment solution for account sizes as low as $10.00. This will maximize exposure and brand recognition and provide up-sell capability to other paid products.We are excited about these and several other new opportunities and our team is enthusiastically working to create and grow our revenue streams.