Peripheral Neuropathy Affects 1 in 15 People
Imagine waking up every day and not knowing if you'll have the physical and mental energy to get up. Your body and limbs may be hit by numbness, burning, tingling (like when you hit your elbow), freezing, throbbing, cramping, or shooting pain. Now repeat this 24/7 and imagine it getting progressively worse, and that's what living with peripheral neuropathy is like. Over 30M Americans have this debilitating peripheral neuropathy (PN), including 60-70% of diabetics (DPN), 40% of cancer patients (CIPN), and 33% of HIV patients. There is nothing to treat the disease other than drugs that -- at best -- only suppress pain (e.g., opioids, gabapentin, etc.).

Life with PN can be miserable not only because there's no treatment, but because there is so little attention to correct the problem. For many, it is an invisible debilitation. At WinSanTor, we're here to fix that.
Our Discovery Regulates Nerve Growth
"Large pharma has now walked away from [diabetic peripheral neuropathy] as a result of [the] lack of basic understanding of the disease, while the enormity of the problem has reached epidemic proportions" (Berger et al., 2013)."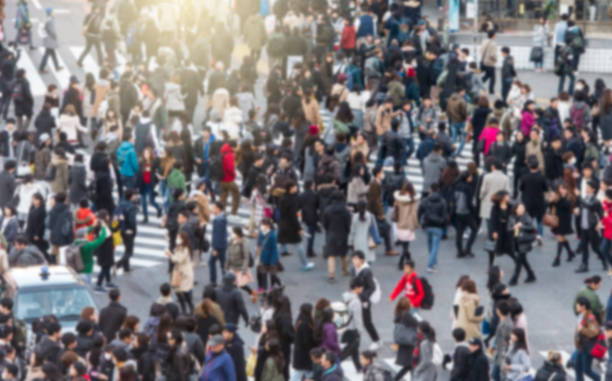 A decade ago, with no diabetic PN treatments on the horizon, leading government and non-profit stakeholders encouraged and funded two leading scientists in the field (Dr. Paul Fernyhough, Univ. of Manitoba and Dr. Nigel Calcutt, University of California, San Diego) to find a cure. They discovered an entirely new mechanism regulating nerve growth. And more importantly, they discovered compounds which prevent and reverse nerve damage – specifically nerve damage caused by dysfunctional mitochondrial activity. This discovery is the origin of WinSanTor, and our continued success in advancing the science has warranted the winning of more than $30M in peer-reviewed grants.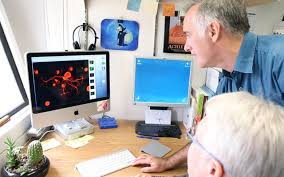 We're Recycling an Already-Approved Drug
Patients with PN don't want to wait for help. They want and need an effective drug today. So we repurposed an existing drug (historically safe) originally approved over 30 years ago as a pill for stomach ulcers. We even made it safer by making it topical – rubbing on the skin a drug that millions have been taking orally for decades. This approach enables us to take safety "off the table" and focus on efficacy, which enables us to accelerate drug approval, decrease costs, and localize the drug where needed – on the peripheral nerves.
We Need a Drug that Works Today -- Not Tomorrow
Approximately 50% of all drugs sales by revenue are in the U.S., prompting most pharmaceutical companies to focus on maximizing profit in the U.S. But PN is a global problem that affects several hundred million people worldwide. So we're running international clinical trials to get drugs approved as expeditiously (time and money) as possible, because if performed properly, the results are transferable between countries.

We've shown:

· Proof of concept: This class of drugs is impactful in regrowing nerves, improving function, and giving patients their lives back.

· Our lead drug: The "best" of these drugs has successfully proved to be safe topically in a Phase 1 study in Australia.
· Indications: Our drugs appear to work not only for DPN, but in numerous animal models of other forms of PN.
In progress:

· Early efficacy trials: Phase 2 trials in Canada for DPN, funded by the Canadian government.

· Preparing for phase 2 dosing and efficacy studies in Europe, China and the U.S.

Planning:

· Pivotal multinational studies showing large-scale efficacy without adverse reactions beginning in Asia, then Europe and the U.S. We believe these studies will enable drug approval in the U.S. by 2021 for DPN and perhaps sooner elsewhere.

· CIPN studies for the 40% of all cancer patients affected – important and potentially faster to market.
Our Progress So Far
Normally, most companies will have raised over $50M to get to phase 2 trials. Most of our funding has come from committed stakeholders, not professional investors, and we're fortunate to have financial support from the public (gov't) and non-profit community - collectively, we've received over $30M in non-dilutive funding. Outside of grants, our only investments ($1.5M) have come from our service providers (who've seen our results), friends and family (who we want to do well) and potential patients (who have a bigger stake than financial gain). With the valuation of companies attempting to address DPN in the multi-billion dollars after phase 2, our success in trials will make our PN solution very lucrative.

In the end, patients are our priority, and getting our drugs to them is our primary goal. But beyond developing drugs that may reverse PN, we are committed to making sure the drug is affordable and cost-transparent.
So if we're able to hit our minimum raise of $300,000, we'll use the capital for drug manufacturing and planning trials. Funding above this amount up to the max of $1M will be used to initiate studies in the United States ($500,000), plan for studies in Europe ($100,000), automating review of biological samples ($50,000), and for Wefunder intermediary fees ($50,000).

Let's Cure Peripheral Neuropathy Together