Crowdfund over 60k! BTC up 10%!
The WeFunder crowdfund is attracting a lot of attention. $60,000 has poured in in less than three weeks! Anyone who invests any part of the first $100,000 will get an Early Bird Bonus. That means, if current trends hold, there are only about ten days left to get that discount. Remember that anyone can invest as little as $100, so now is your chance to own a piece of the excitement!
The code upgrade (V2.1) is performing as planned as the algorithm put Heleum users into cryptocurrencies right when the market started to rise. In the chart below, the blue circle indicates when Heleum users moved into Bitcoin. At the time of writing, Bitcoin has gone up more than 10% since then!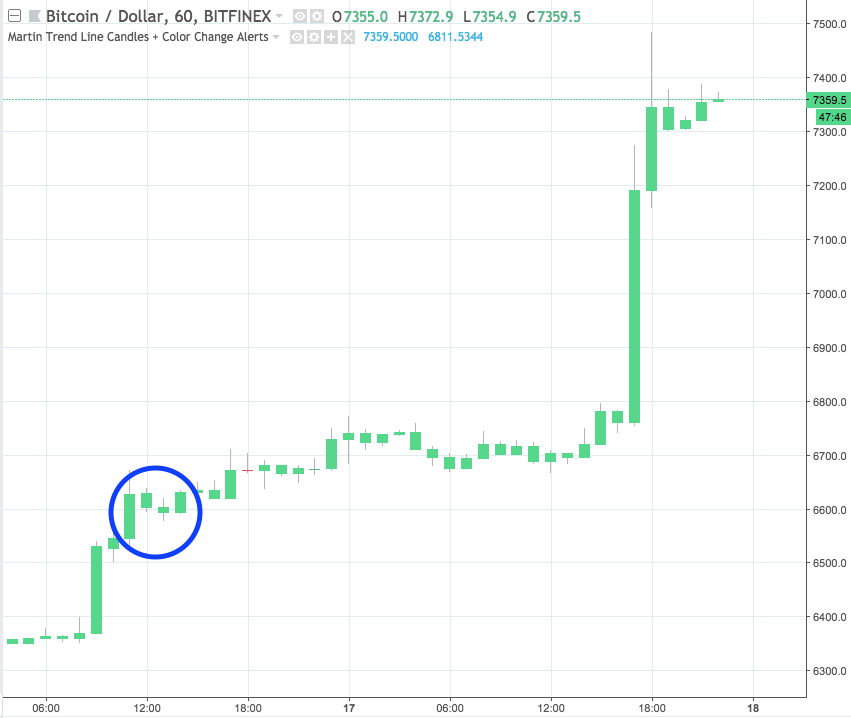 Heleum makes it easy for anyone with zero trading or cryptocurrency experience to get both without any effort beyond creating and loading a Heleum account. We hope current trends continue, allowing users to profit from cryptocurrencies and carefully avoid the crashes.