Train Trip Days 8-10: The Inspirational New Orleans
Battered by Hurricane Katrina, the city has spent the last 12 years rebuilding, growing, and evolving. Much has been written about post-Katrina reconstruction and changing demographics, and that's something better left to the experts. We experienced merely a small slice of the city in our three days: bounce music, seafood, and beignets in between meetings with scrappy, tenacious founders that were determined to succeed at all costs – sacrificing their savings, sleep, and youth.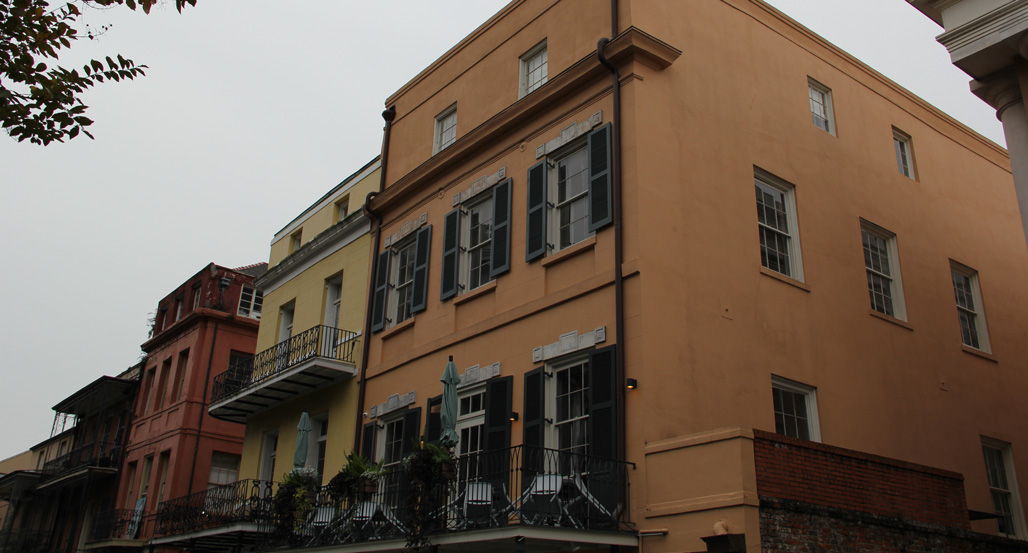 Homes in New Orleans
Landing in New Orleans on the afternoon of December 14th, we met with Austin Sherman, Cofounder and CEO of Big Easy Bucha at their commercial kombucha brewery. As a kombucha-loving California native, I was in heaven. Austin gave us all the samples we could want and showed us around the facilities.
Big Easy Bucha recently landed a contract to expand into 1,200 Publix grocery stores across the South as one of four kombucha brands on their shelves.
"We're a small company maxing out credit cards next to these Coca-Colas of kombucha," Austin said. "It's amazing"
Austin dreams of being one of the largest kombucha breweries east of the Mississippi and he's not the only one in New Orleans with that kind of drive.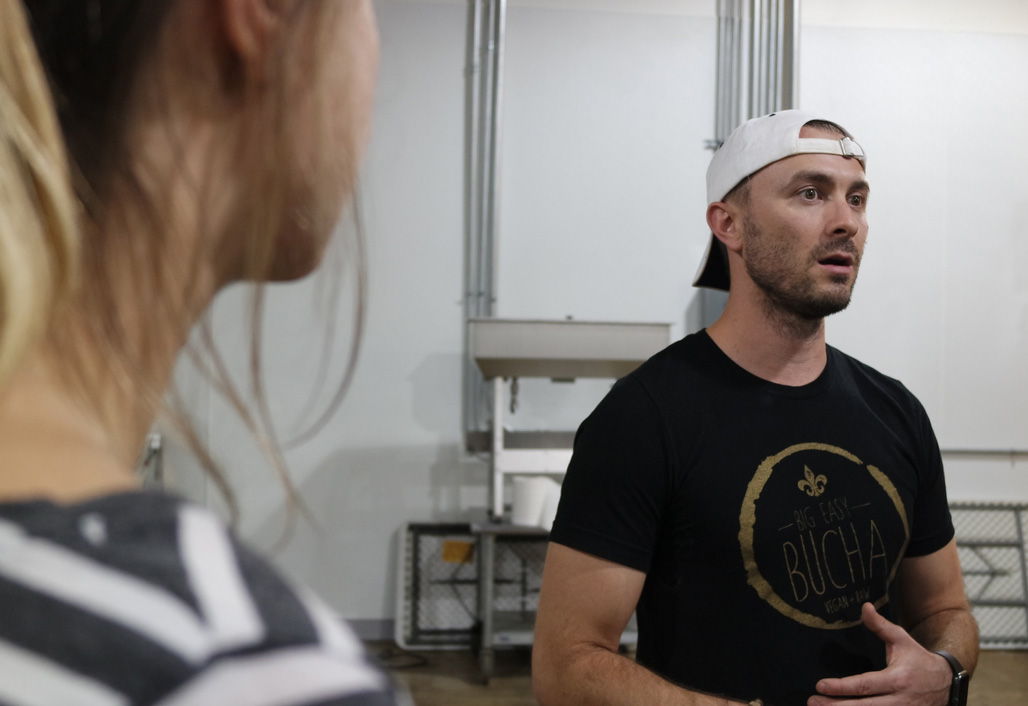 Austin Sherman of Big Easy Bucha
The next morning, Brendan Dodd, the 23-year-old Founder and CEO of Bagel Boy, joined us for breakfast at our Airbnb, bringing fresh bagels he had made that morning. He wakes up at 2:00 am every day to bake hundreds of bagels, delivering to ten coffee shops around New Orleans and shipping them all over the country. And he does it all himself – for now.
Brendan's story isn't typical for a recent college graduate. I should know – we graduated from college the same year. While many of our peers are working their first junior-level full-time jobs, Brendan's figuring out how to be the CEO. While they're out socializing, he's in bed every night at 6:00 pm and took his first day off in four months to see his family for Thanksgiving.
"I really didn't know what I was doing," said Brendan. "I've had to learn how to ask people for help and have been learning as I go."
As a graduate of Loyola University New Orleans, he's found great support from connections there: old professors have offered business advice, he was featured in the student newspaper, and the university often buys bagels for their events.
Like Austin, Brendan is making it work. A lot of people our age would be unwilling to make the social and financial sacrifices Brendan has made, but he's unphased.
"I'll hire someone to make the bagels when I'm 30," he said.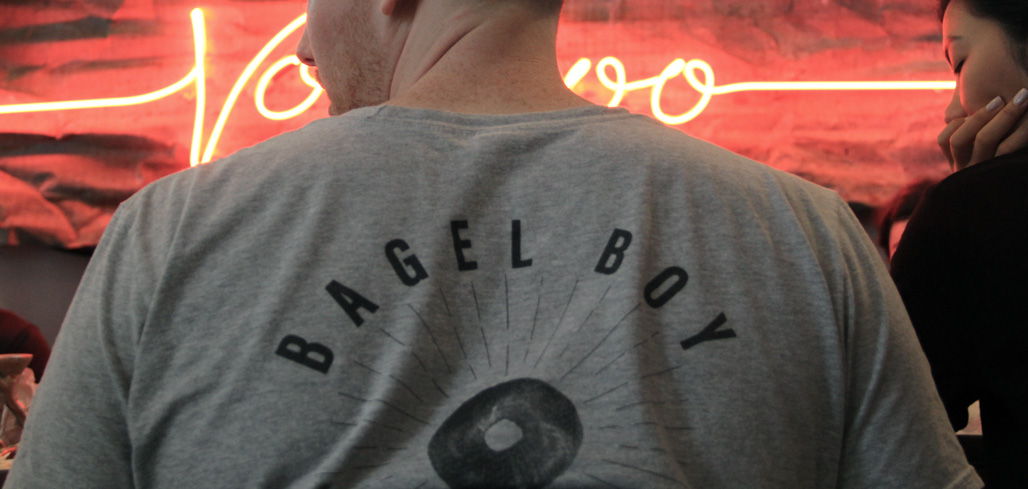 Brendan Dodd of Bagel Boy
Founders with this kind of insatiable drive are who Wefunder is for. Starting a business is risky, and founders who have the unshakeable confidence, entrepreneurial know-how, and drive to learn will figure out how to succeed no matter the obstacles.
I joined Wefunder in part to help people like Brendan and Austin, the tenacious entrepreneurs in all corners of the country making it work. We saw so many founders on our trip doing exactly that. While we spent time talking about how equity crowdfunding is a new way to raise capital, we mostly listened. A lot. And that was the point – to escape the Silicon Valley bubble and hear about the struggles founders face in the rest of the country.
After more than a year straight working in our San Francisco office, the company as a whole felt stagnant. We were bogged down by operations and internal innovation was at a low. How can we improve if we aren't learning? So we booked the train tickets. This trip was about switching it up and getting out there to meet founders face-to-face – to listen, to learn.
We flew back to San Francisco on Sunday night. We have new connections from Santa Fe to New Orleans, but most importantly, we better understand how to facilitate our own evolution. As founders ourselves, we too have tenacity, drive, and big dreams – and now, a renewed sense of inspiration and urgency to become a new kind of stock market for risky, early-stage companies, doing our best to convey the same sense of awe we felt from the founders we met on the road. We don't have all the answers right now, but the office is buzzing. Stay tuned.