Fantastic!!! Thanks for helping us blow past our target offering goal...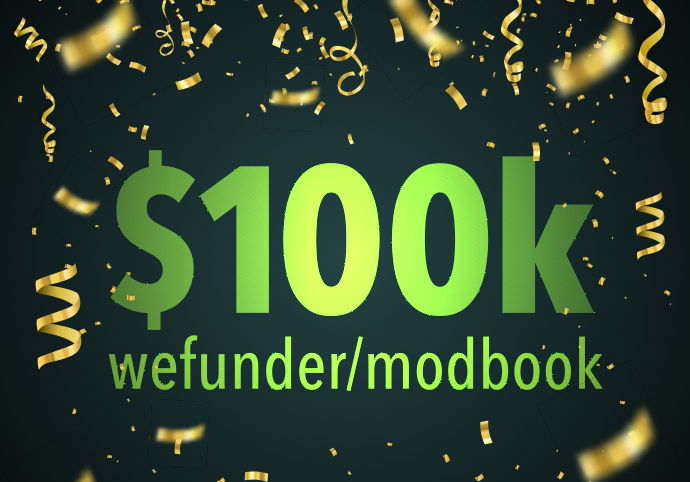 Hello, everyone - thanks for joining the Modbook revolution and pushing us past our minimum target offering goal of $100,000 this week! We couldn't be more grateful to everyone who helped make this investment campaign a success already, and at this early stage in the campaign.
Having reached our first milestone, we'll be able to move the Modbook Pro X into pre-production and fund key business budgets.
With plenty of time still on the clock, let's keep the momentum going and hit our next target of $200,000, which will allow us to complete the Modbook Pro X pre-production and lay the foundation for the US product launch.
Now is a great time to share the investment perks with your friends and find out who might be interested in participating. Starting at the $250 investment level, they can get fully transferable vouchers starting from $300 up to $900 towards future Modbook Pro X purchases!
Sharing is easy - just copy and paste the link below into your social networks, along with a short message on why you invested in Modbook:
http://bit.ly/modbook-wefunder
Don't hesitate to reach out with any questions or ideas.
Ciao,
Andreas

Help promote our Wefunder campaign and heart this update below.