Happy Black Friday - Adding $300, $600 and $900 vouchers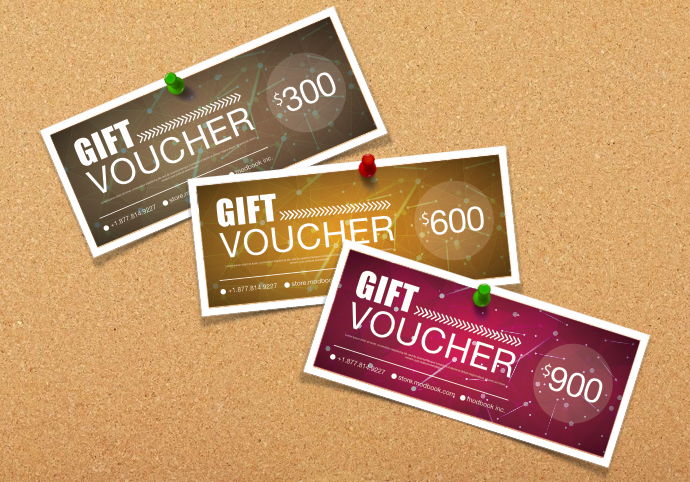 Happy Thanksgiving holiday everyone!
I would also like to extend a special thanks to all of you who have already joined our venture. Your support has already brought us close to our initial investment target and there is only very little of our 25% Early Bird discount left to claim.
Even more inspiring is the large number of new investors and followers that are also looking forward to become our customers just as soon as the Modbook Pro X starts shipping.
Taking a hint from all the inquiries requesting valuable investor incentives for those looking to purchase products from us in the future, we are taking this opportunity to shake up our line up of investment perks.
Starting today, but also retroactively applicable to everyone that has already invested, we are amending our Investor Perks with fully transferable vouchers of up to $900 off any purchase of a Modbook Pro X (once it starts shipping):
Investing $250+ will get you one fully transferable voucher for $300 off any Modbook Pro X purchase.
Investing $500+ will get you the fully transferable voucher extended to $600 off any Modbook Pro X purchase, plus you will be entitled to be memorialized as a Modbook Investor on our website and recognized as one of the people that made our venture possible. You will also be invited to participate in our investors-only Meet-The-Creative live-streaming events
Investing $750+ will get you the fully transferable voucher extended to $900 off any Modbook Pro X purchase, plus everything else from the $500+ perk.
Investing $1,000+ will get you all of the previous, above perks, plus you will be invited to join our Modbook Special Tribute Club, propose and help decide on which Special Tribute Editions (for example commemorating the next Marvel Universe motion picture) we will be building for charity events and other marketing initiatives. Club members also get early access to Modbook sales and product launches before the general public.
Investing $2,000+ will get you all of the previous, above perks, plus you will receive a 5-year membership in our Modbook Platinum Customer Club, which includes a 15% store discount on every Modbook product (can not be used with any other coupon or offer), and the exclusive ability to purchase select not-for-resale Special Tribute Edition product builds. Once we've launched the upcoming Modbook Pro X, you will also be able to book one of our Modbook Pro X demo units for up to 5 days (subject to availability).
All the other, $5,000+ and higher investment perks remain unchanged.
The Early Bird allocation of shares sold at $1.50 per share (25% off the standard $2 per share) is running out soon, so if you want to take advantage of getting more shares for your investment in addition to the new perks, now is the time to consider upping your investment or making your move and joining in.
Thank you all again for your support and friendly input.

Help promote our Wefunder campaign and heart this update below.