Cleveland, Pittsburgh, and NYC—in 1 Day.

We had an ambitious day planned: we would start in Cleveland, drop by Pittsburgh in the afternoon, and sleep in NYC.

12 cities in 14 days.  We traveled across America by train to find — and invest in — small businesses outside of San Francisco.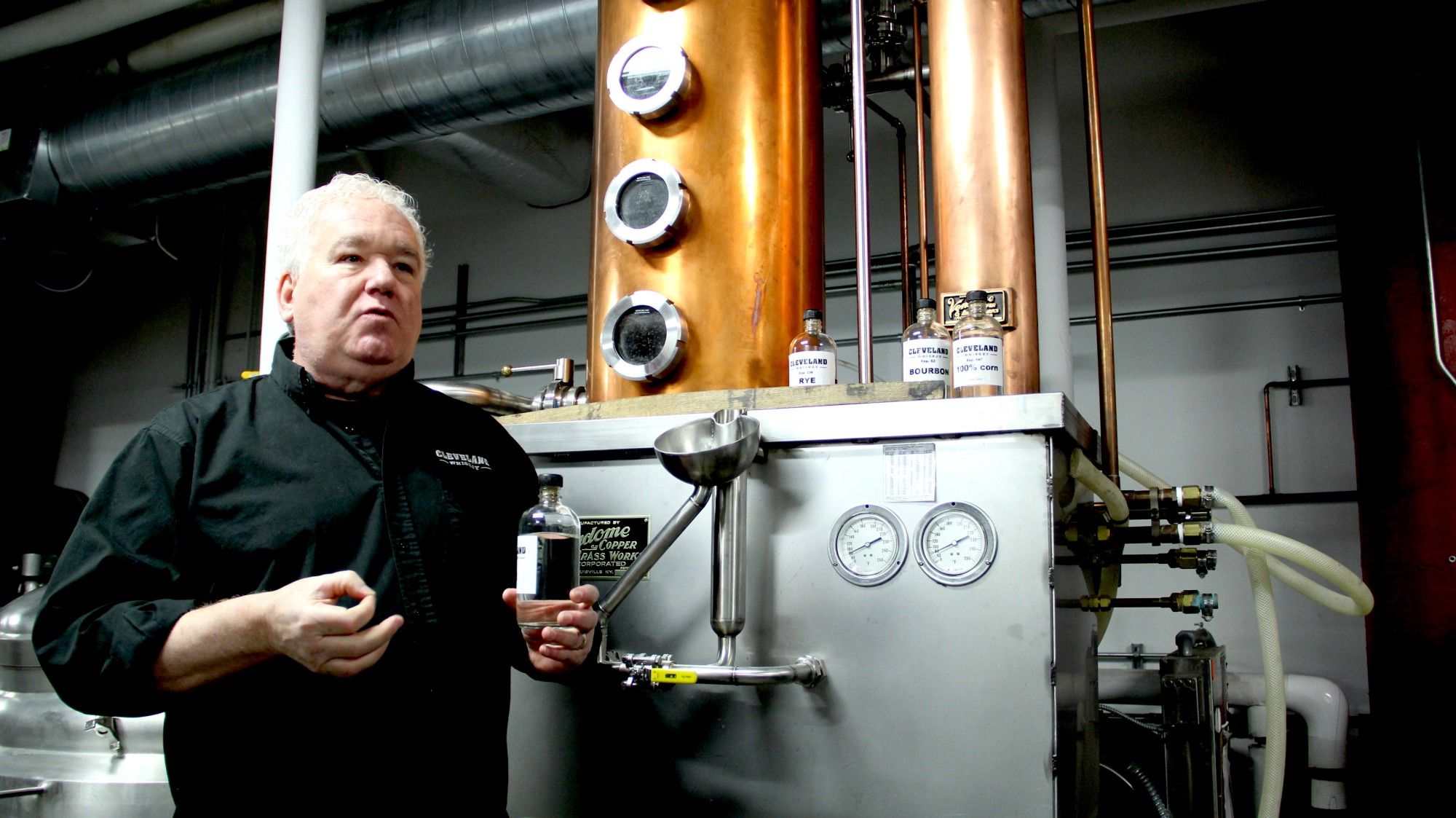 Our Cleveland schedule was jam-packed, but we received a last minute introduction to a local whiskey distiller and we knew, somehow, we had to squeeze them in.By then, our bodies had learned to adapt with little sleep—or so we'd convinced ourselves—so we decided to drop by early in the morning after arriving late in Cleveland the night before. I know, whiskey at 8am is a brilliant idea!
So with empty stomachs, (another great decision) half the team met up with Tom Lix, founder of Cleveland Whiskey. Surprisingly, he got his start in the liquor business during his time in the Navy. Under his commanding officer's tutelage, he learned how to make the "hooch".
There's a world wide whiskey shortage and it'll only be exacerbated as emerging economies create a larger middle class who are craving these affordable luxuries.
But traditional distilleries move slowly. It takes them approximately 10 years to make a batch and the spike in demand wasn't on their forecast. As a result, they can't ramp up production soon enough.
Tom created a distillery that would address the shortage. His plan is to upheave the entire traditional distilling process, so whiskey could be made in a matter of days, not years. Lo and behold, Cleveland Whiskey was born.

Listening to Tom's story and learning how Cleveland Whiskey is fundamentally changing the industry was inspiring, and that's not the whiskey talking.
---
We followed our guide Bob Sopko, Director of the CWRU LaunchNet, around the city. (Big shout out to Bob for making our Cleveland trip such a success!)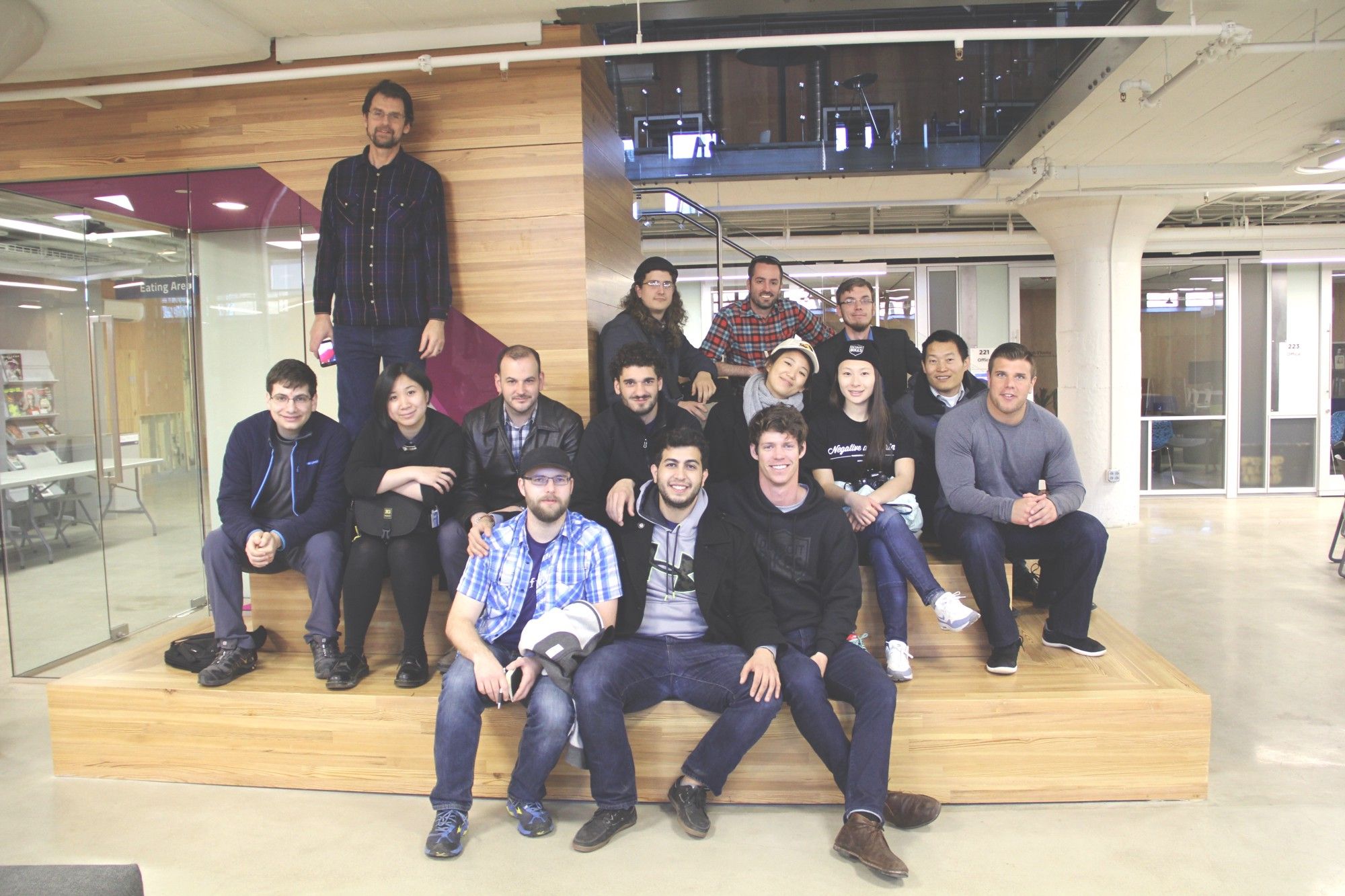 One stop was at the Sears ThinkBox, a resource where anyone — not just students and faculty — could drop by to their prototyping labs and maker spaces to tinker.
Entrepreneurship is becoming more accessible. Programs such as LaunchNet weren't available a decade or two ago. Equipment that used to cost thousands or tens of thousands are now available to the general public. It's crazy if you really think about it.
All these pieces are falling into place creating an ecosystem that fosters entrepreneurs. On May 16th, we can add another piece to the puzzle — funding will become even more accessible as everyday Americans will legally be able to invest in businesses they care about. Exciting times are ahead.
---
After our Cleveland event we raced to Pittsburgh for our event at the James Street Gastropub & Speakeasy.
We met with some local entrepreneurs working on differing ideas from communication tools for the deaf to clear ice machines to content marketing.

Our time in Pittsburgh was short but sweet. As much as we would've like to stay and partake in the St. Patty's day festivities we still had to drive to New York City — and hopefully arrive at a reasonable hour. Next up, the Big Apple.