Reyets new "ACTIONS" feature powers campaign to support victim of trafficking, reaching over 500,000 people in less than 24 hours
Last week we successfully launched a new feature, called "ACTIONS" designed to simplify and amplify engagement through digital activism.

The result is over 550,000 views on Twitter and over 20,000 engagements, in less than 24 hours; this incudes phone calls, and emails to the Dallas DA advocating for the victim.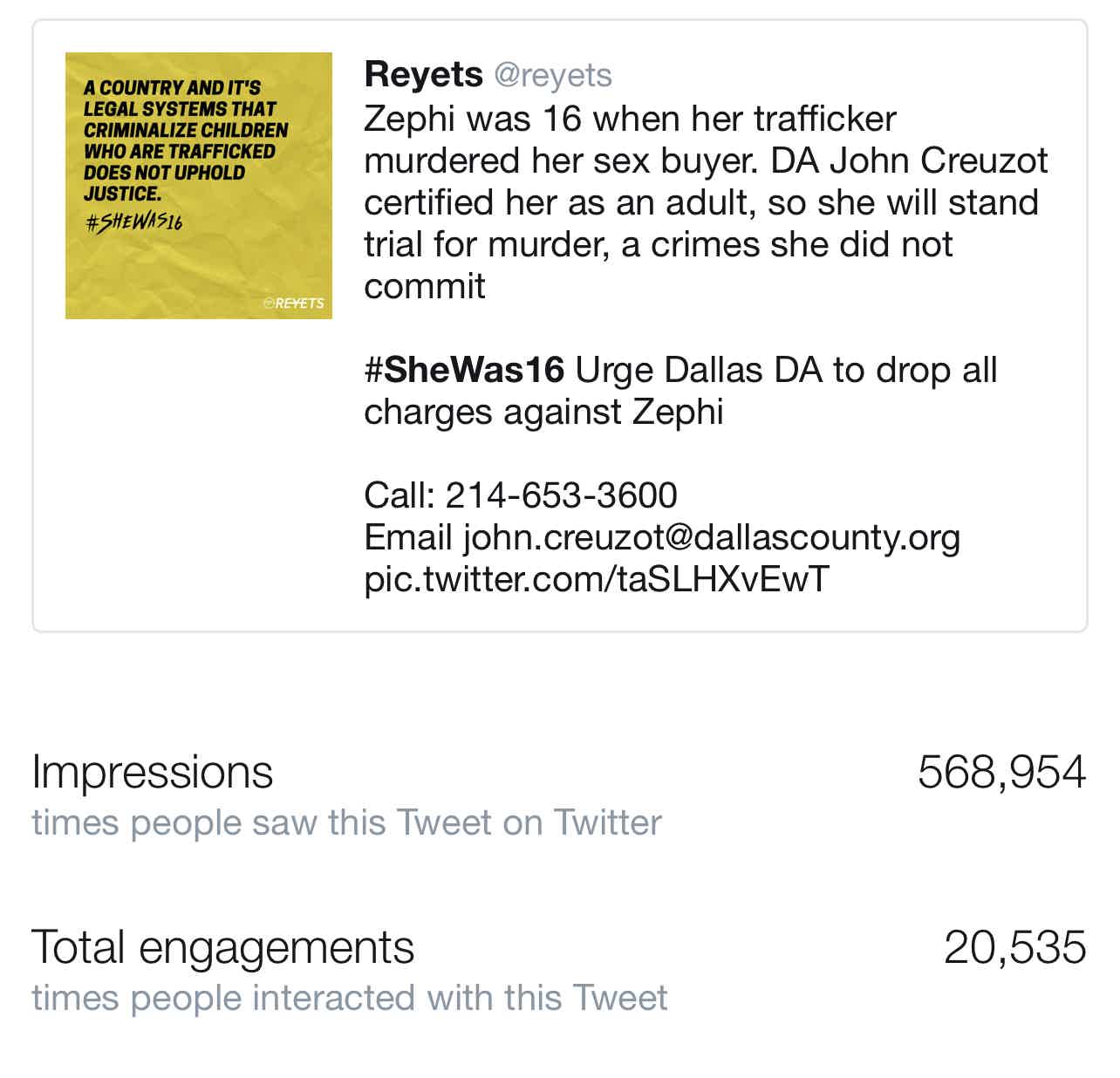 What is "ACTIONS"?
Have you ever read a post or watched a news story, felt outraged, and wanted to help, but didn't know how? Maybe you just marched at a protest to support a cause and are thinking, now what do I?
This is where "ACTIONS" come in.
"ACTIONS" are simple step-by-step actions laid out to help you support a person, a cause, or a movement.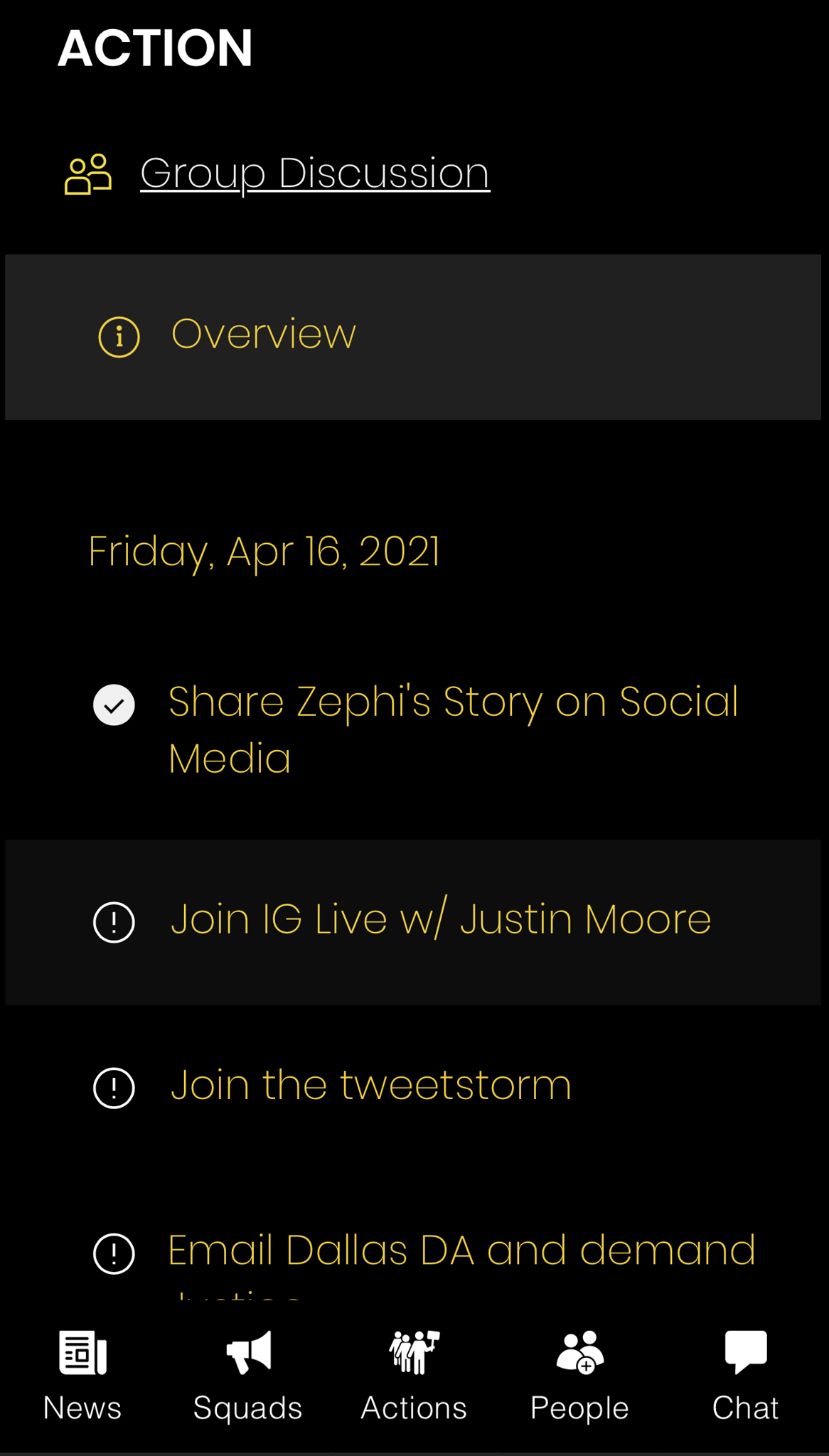 How does "ACTIONS" works?
Reyets team creates a library of actions to support causes
Actions can be viewed in the app under "ACTIONS"
Links to actions are embedded in posts, squads, and shared on social media
We work with partners to create ACTION DAYS to create awareness, engagement, and drive actions that result in change.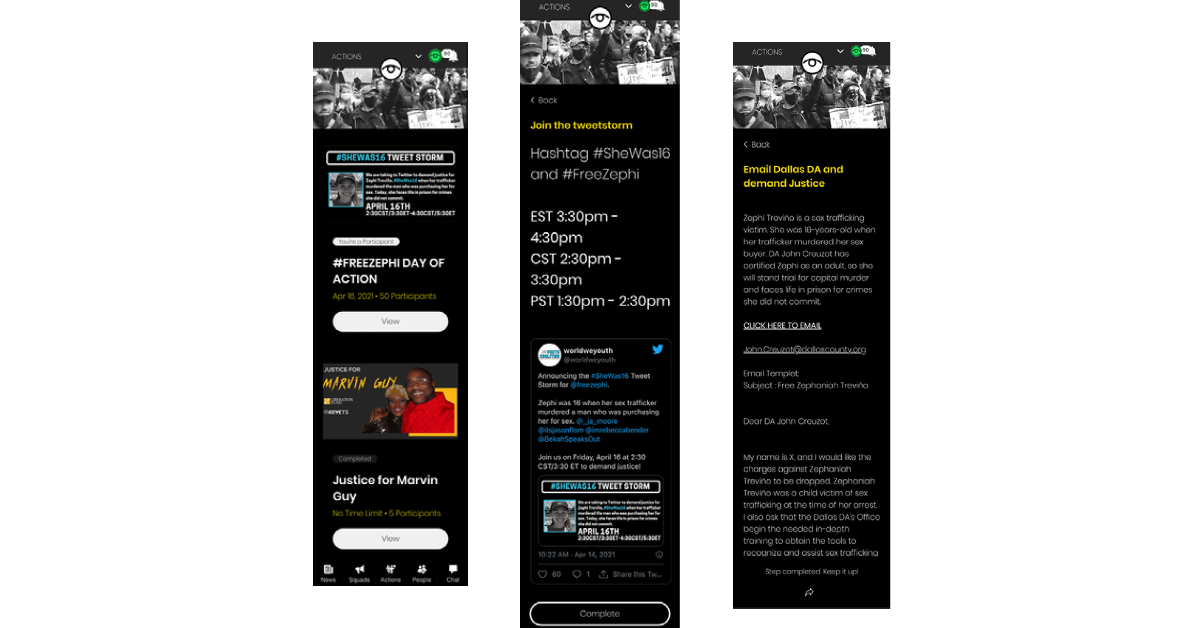 What are examples of some "ACTIONS" you help create?
- Signing a petitions
- Contact information for e-mailing and calling elected officials
- Templets for emails and scripts for phone calls
- Graphics for reposting and viral campaigns
- Accurate information
- Attending virtual townhalls
- Attending Marches
- Fundraising
- Crowdsourcing
Why did you build ACTIONS?

Simply put, we built actions to help movements succeed.
We do this by helping people mobilize, take action and get results.
Experts say that movements can be considered a success by three measures
1) First, they are a success if they turn into, at the very least, a coming together or some kind of mobilization as a unit.
2) Secondly, your efforts may be successful if you move from mobilization to actions, such as engaging in dissent, petitioning, depending on your goals and strategies.
3) Thirdly, of course, if there's at least one explicit goal from the outset that was accomplished, then you've got a success story


"ACTIONS" is now live, download Reyets and join a cause.