All Systems Go!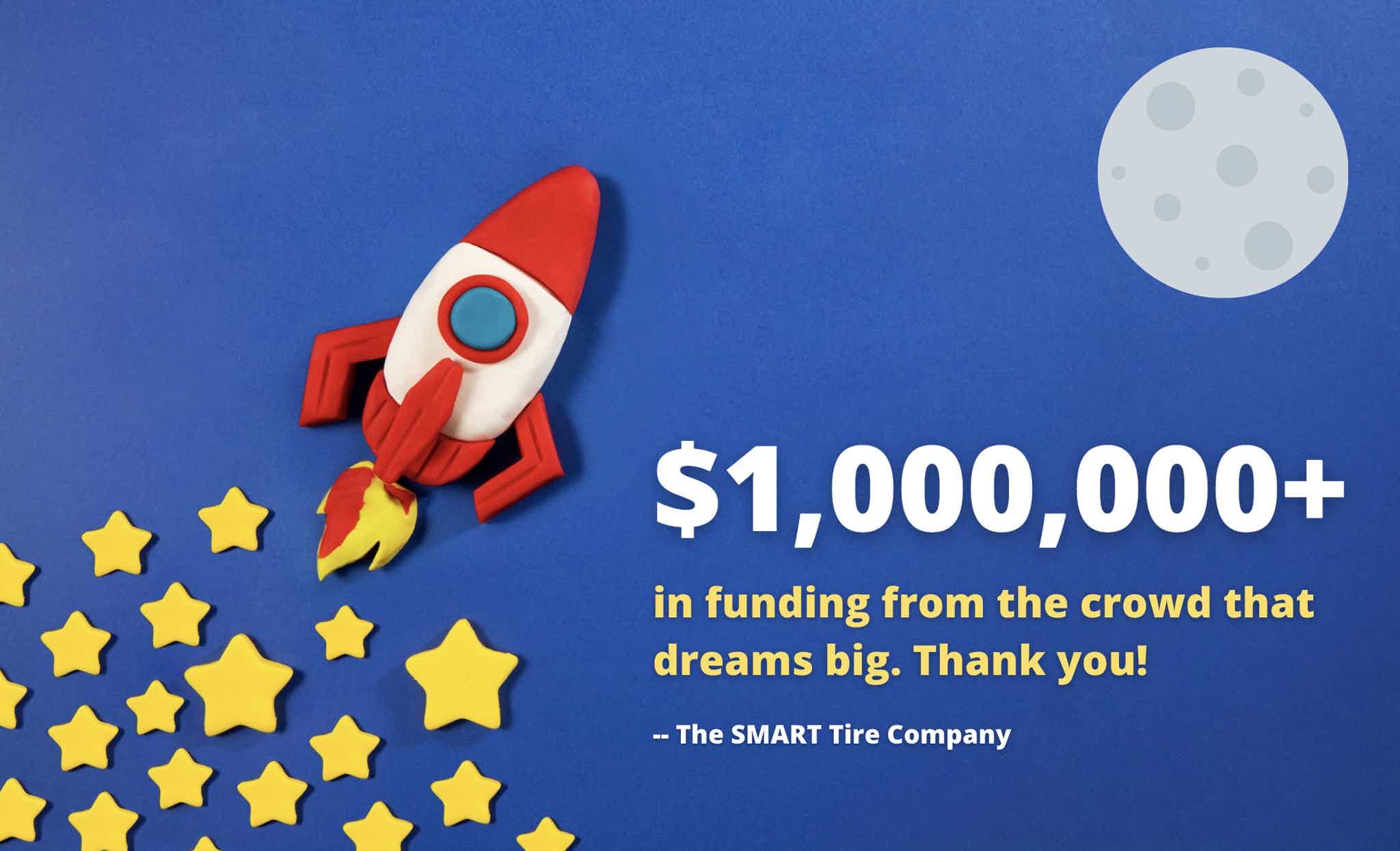 Just one month ago we launched The SMART Tire Company, and it took off like a rocket, becoming one of the fastest WeFunder campaigns ever to raise over $1M!! Thank you! Thank you! Thank you... to all of our valued investors (over 1500 of you, with an average investment of $800) that believe in us and our mission to change the future of transportation. Please help us keep the momentum going, and spread the word!
Tell a friend, colleague, co-worker, family member, yoga teacher, bartender, bingo partner… whoever wants to get involved with a product that affects everyday people around the world. Disrupting the $250B global tire industry by producing a smarter, cleaner tire for the environment (that will never go flat), will have its challenges, but we are definitely the company to do it… with a little help from our friends at NASA, and a few new partnerships that we will be announcing soon!
What's Next? We are currently working on our next METL™ prototype that will be an even more advanced version of the original seen in all the photos. METL Prototype 1B will feature a new, proprietary rubber-like material we've been working on, so this next bicycle tire will look a bit closer to our final product for 2022. We can't wait for you to see it!
What's New? It's no secret that we're not building just bicycle tires. We are starting the exploration process into other 2-wheel markets and multi-wheel verticals, and have had lots of inbound interest from well-known, international brands and companies. Stay tuned!
Where To? As a moonshot company, using a technology made for Mars, and bringing it down to Earth, to share and benefit humankind - we are thankful and honored to be on this journey with all of our investors, friends & family. YOU are truly helping to make all of this possible, as we build the next, great American tire company! Dream it. Build it. Ride it.
Cheers,
Earl Cole
Co-Founder & CEO of The SMART Tire Company