Launch is now patent-pending for our proprietary NFT-encryption technology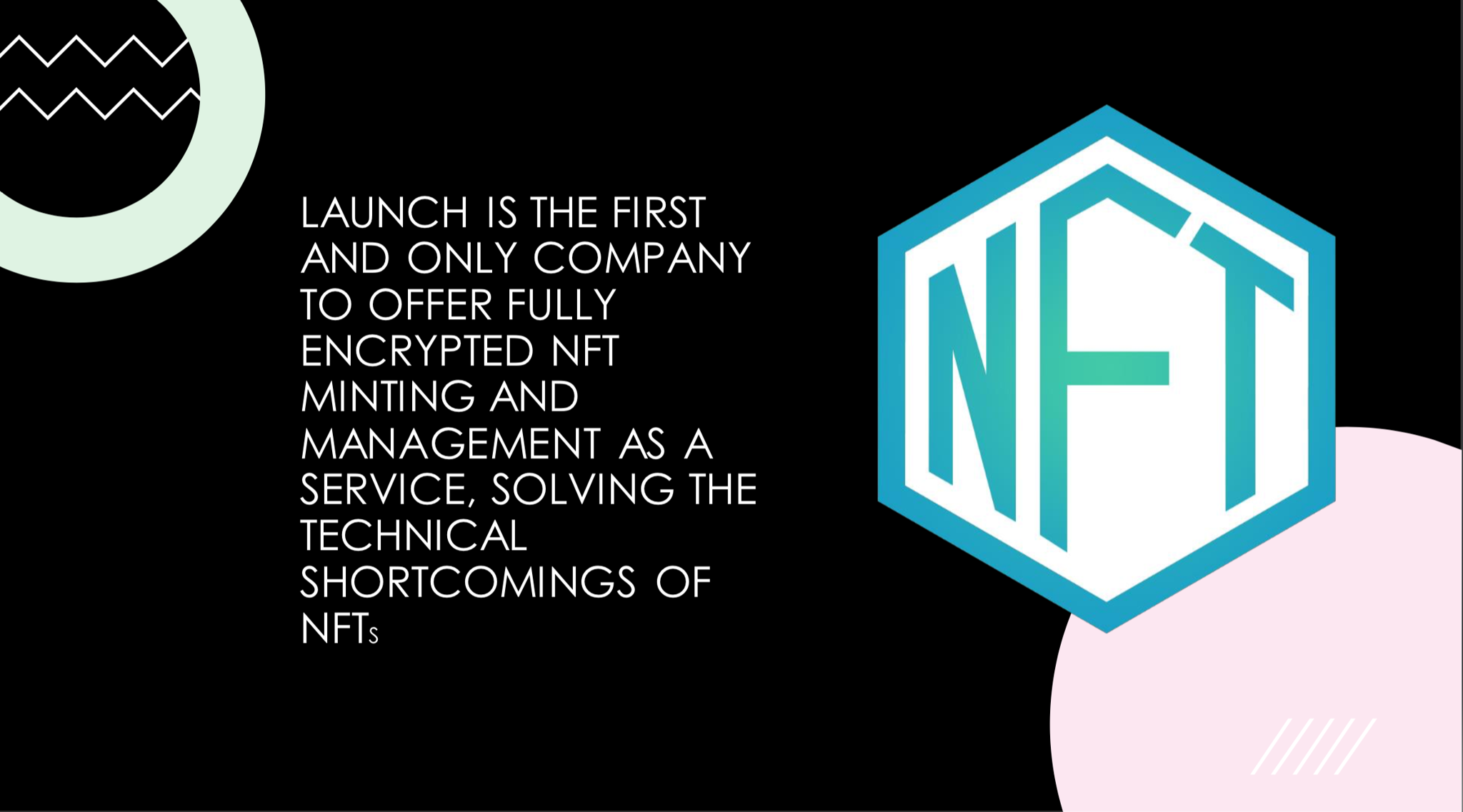 April 6, 2020 -
While you may primarily know us as a live-streaming music company and creative agency, and trust me, we are definitely both of those things, we have a whole lot more up our sleeves on our mission to disrupt and democratize the music industry.
Today, Launch Inc filed a patent for a new technology for fully encrypting NFTs that we truly believe will change the music industry as we know it ….
Have you been intrigued by this bizarre new space of NFTs (non-fungible tokens)? These cryptographic tokens hold art, music, and media that are secured by the blockchain ledger, each token being completely unique, or non-fungible. Recent NFTs have sold for staggering prices, captivating business news headlines, while also improperly coming across as a fad for rich crypto bros, rather than an innovative space for the music and art industries.
Beyond that perception, or lack thereof, NFTs have one big technical shortcoming that's preventing mainstream businesses from adopting the technology: While only one person can own an NFT, the media within the NFT is still public, and easy to duplicate and reconstitute. Also, there's little to no recourse if one's work is stolen or compromised. Therefore, these cryptographic tokens are not, in fact, non-fungible.
Launch has solved this problem and is proud to announce LaunchLock NFTs - We are the first and only company to offer fully encrypted NFT minting and management as a service - the ultimate velvet rope in digital media. We now have a patent-pending technology that exclusively locks the media linked to the NFT to the NFT owner; no other person or organization anywhere can access that media.
We believe the use of this technology will become an industry-standard way to promote the release of new singles and albums, whether through the auction of exclusive versions, or traditional NFT-based album sales that are physically impossible to pirate because every album is encrypted via blockchain by Launch. The major artists and record labels we've been talking to seem to agree that this is truly the future of music.
Looking for a painless way to benefit from this alluring new tech? Invest in Launch!
- Brian