👏 Thank you from team Envel!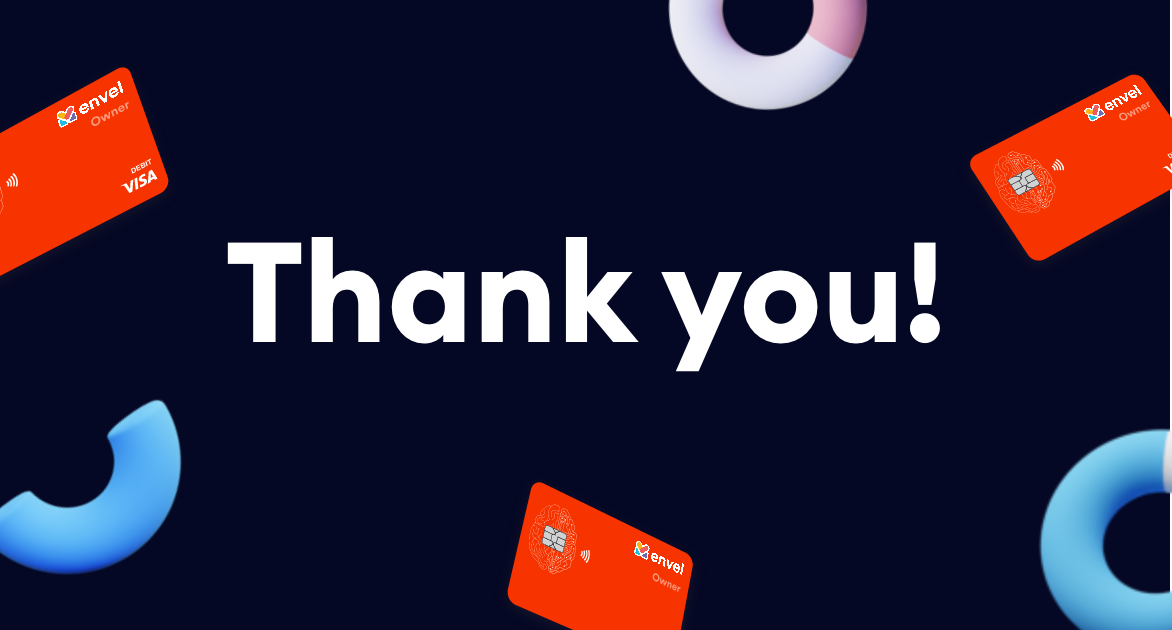 Dear Wefunder investors,

On behalf of the entire Envel team, I just can't thank you enough for believing in our vision and investing in Envel. We're truly humbled by your support, a key factor in our rapid growth and success!

The filing process with Wefunder can take a few weeks. We will happily update everyone once we have a final number and post product and company updates meanwhile.

Those that have invested over $250 in the U.S. and therefore qualify for an Owner Card, should have received an email about the upcoming owner card release process. If you haven't received an email, please reach out to support@envel.ai.

If you haven't already, please download the Envel app HERE, sign up for an Envel account so that we can process your order and kindly rate us in the Appstore.

We're working very closely with our Envel community to help build the very best banking experience ever, please join our community forum https://community.envel.ai and feel free reach out to me anytime!

Have a great weekend!
Sincerely,

Steve Le Roux / Founder & CEO